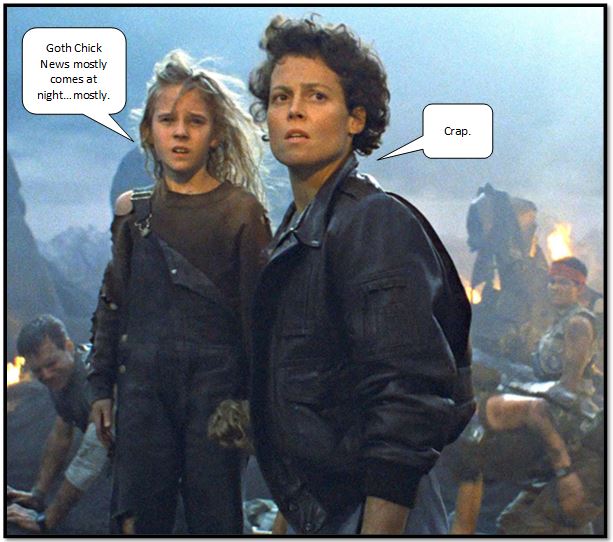 As another "season" winds down here in the Windy City, Black Gate photog Chris Z and I once again find ourselves at one of the most interesting, yet largely unheralded shows of the year which has never failed to turn up some notable tales to tell.
Days of the Dead is touted as a "by the fans, for the fans" convention which had its inaugural show in 2011, and which currently tours through Atlanta, Charlotte, Indy and Louisville, wrapping up the year here in Chicago in November. According to their site, the con's primary goal is to bring back the idea of the genre convention being a welcoming communal gathering of like-minded friends and fans. Each event is tailored to the local audience with an active after-hours scene of horror themed parties, along with a robust guest list of celebrities, artists, and up and coming independent film makers.
Which makes it a Goth Chick News perennial favorite.
Forgiving the fact that the suburban hotel where the Chicago event is held, has a bar that doesn't open until lunchtime – meaning our standard show Fireball shots have to wait until midday, Days of the Dead is smaller and more intimate than the mega-cons like C2E2 and ComicCon. This allows for actual conversation with the attendees without the crush of too many sweaty people in spandex. However, its size doesn't stop it from attracting some very interesting celebrities. Past years have seen us chatting with the likes of Sid Haig (The Devil's Rejects), Sandahl Berman (Conan the Barbarian), William Sanderson (Blade Runner) and Heather Donahue (The Blair Witch Project).
A-listers? No. Interesting? Absolutely.
---