Goth Chick News: Comics, Cosplay and Speed Dating — ComicCon Swings Into Chicago
Goth Chick News: Comics, Cosplay and Speed Dating — ComicCon Swings Into Chicago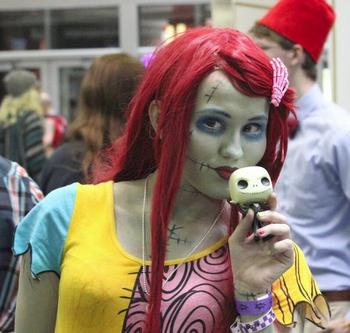 For one glorious weekend each summer, Chicago stops being The Windy City and instead becomes Metropolis. The urban crime rate takes a giddy plunge, not for lack of playing host to some fairly spectacular villains, but likely because the bad guys are too busy comparing breathable fabrics with their super hero arch-enemies.
Yes it's August – ComicCon time in the city…
Wizard World Chicago, commonly known as the Chicago ComicCon, is the annual bacchanalia of pop culture held at the fairly ginormous Donald E. Stephens Convention Center near O'Hare airport. The four day event is among the largest comic book convention in the United States, in third place for overall attendance behind only the New York ComicCon, and the granddaddy of all entertainment cons; ComicCon International in San Diego.
Chicago ComicCon consumed nearly the entire 840,000 sq/ft facility and though at this time, attendance numbers for the 2015 event have not been officially stated, local media estimates the participants at well over 100,000.
Originally showcasing comic books and related popular arts, the convention has expanded over the years to include a larger range of pop culture elements, such as professional wrestling, science fiction/fantasy, film/television, horror and animation.
In addition to an impressive array of vendors, ComicCon played host to a large, daily offering of programming and events such as, "Advanced Costuming and Armor," "Costumes + Playing = Cosplay," and "Legal Basics for Game Developers."
[Click on the images for bigger versions.]
And then there is our personal favorite: "Sci-Fi Speed Dating." Here's the description right out of the handbill.
Ladies and Gentlemen! Are you single and tired of looking for love in Alderraan places? Are you ready to let your geek flag fly? Then it is time to try Sci-Fi Speed Dating! If you are single and over 18 head over to the Speed Dating room to sign up for a session! Sci-Fi Speed Dating is Fun, Safe, and it works! They are now responsible for 5 marriages, 19 engagements, 2 babies, and over 100 couples dating seriously.
Where, oh where to begin…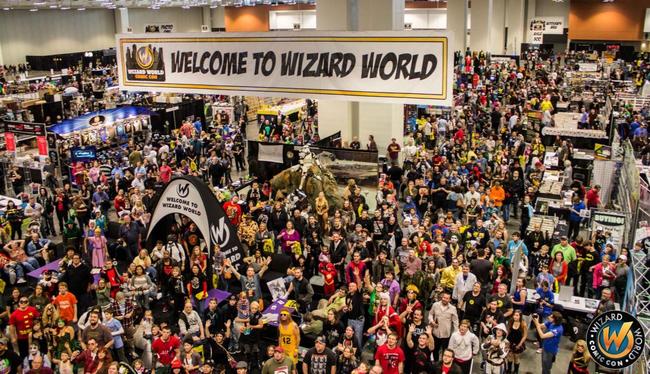 For the record, Black Gate photog Chris Z and I did our level best to bring you an inside look at this compelling event.
We tried – repeatedly.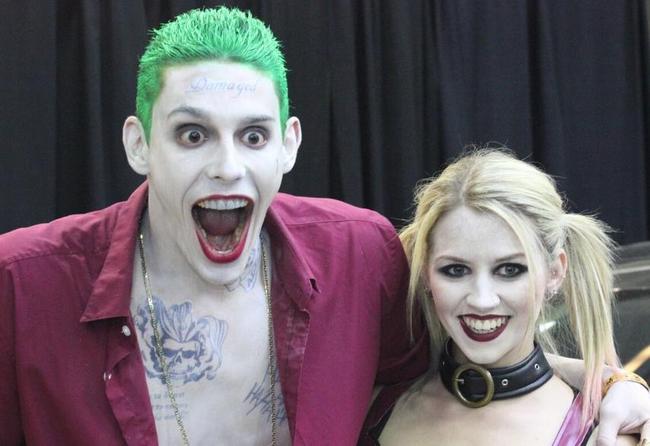 Right up until the organizers threatened us with security. Apparently, and contrary to our beliefs, cosplay speed dating is not an appropriate subject for a Goth Chick News expose.
Well, crud.
Still, it didn't stop us from getting some seriously entertaining pics and from ferreting out some pretty awesome goods.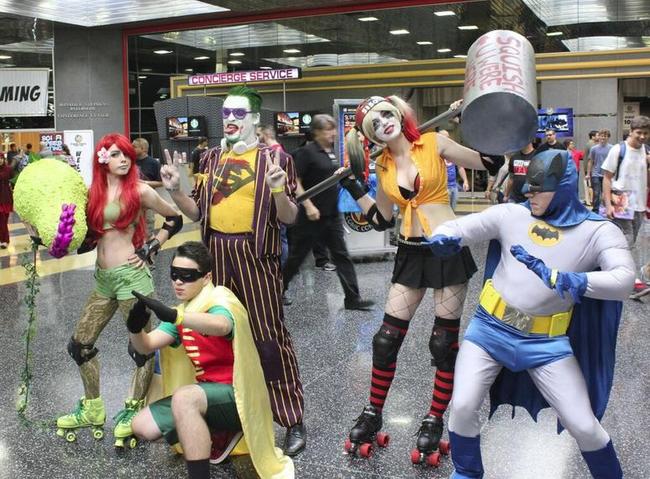 Craft Encounters of the Nerd Kind – The lovely and talented Angie Oxtoby has run up some amazing throw-pillow art on her computer sewing machine. Elegant enough to be displayed on the "good couch" it takes a moment of studying the pillows to realize each and every one is harboring an inside joke – namely an artfully displayed movie quote.
Chris snagged one saying, "You have to be lost to find a place that can't be found," while I picked out "But why is the rum gone?" — both quotes from Pirates of the Caribbean.
Angie Oxtoby – Craft Encounters of the Nerd Kind
Angie's creations start at around $25 and if you don't see the quote you're after, just drop her a note.
Veronica's Diary – Comic illustrator Nelson Forero started with a desire to make a comic with the Grim Reaper in it. That would have been enough to grab my attention right there, except Forero's illustrations and storyline made me take a closer look.
When Veronica passes through a cemetery on the way home from school she meets the Grim Reaper to whom Veronica now owes a debt that must be paid by fighting demons, zombies, and whatever else the Reaper decides.
Veronica's Diary is one of many highly creative comics from One Shot Productions, creators of independent comic books and webcomics. Their storylines created by a team of indy artists include super powered heroes, ninjas, robots, vampires, zombies, and more. And the only thing we like better than indy artists here at Goth Chick News, is vampires and zombies.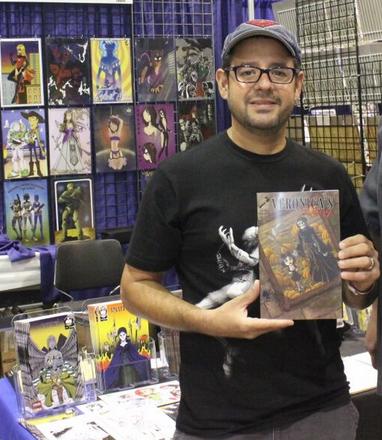 Nelson Ferero, creator of Veronica's Diary
You can check out all the One Shot titles by visiting their website where you can also partake in their free webcomics.
Horror Squares – If there were ever to be Goth Chick off-springs, Drew Blank's artwork is what would decorate the nursery walls floor to ceiling; which is an excellent example of why there will never be Goth Chick off-springs.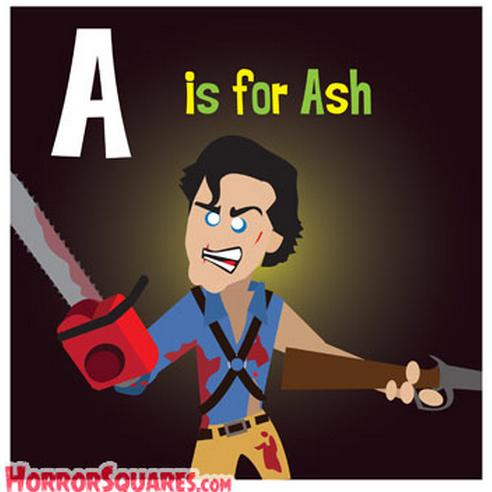 Lovely Little Horror Squares by Drew Blank
Drew creates fabulous square illustrations for letters of the alphabet such as "A is for Ash" (picturing a cartoon Ash from Evil Dead), "B is for Buffalo Bill" (from Silence of the Lambs) and "C is for Christine" (as in the Plymouth Fury). Each wickedly creative piece is truly a work of art and completely suitable for framing. 12" x 12" squares are just $10 each and you can snag your favorite on museum-quality canvas for $30. My goal is to collect the entire alphabet and start giving them away as baby shower gifts.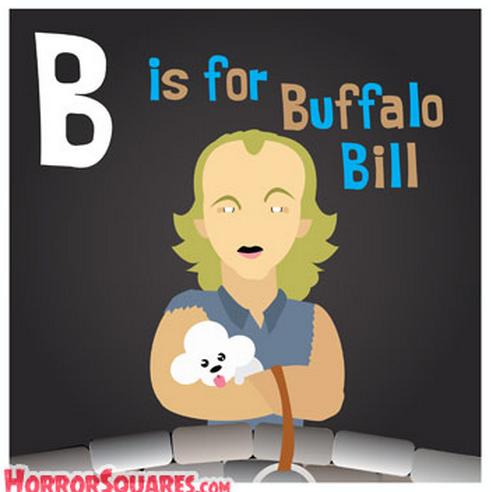 Geekifyinc.com – And finally, winning the GCN prestigious Five Bat Award for the coolest product we saw all day is John Taylor at Geekify Inc, purveyors of the most incredible, custom leather tablet covers imaginable.
Think up any book cover – real or not, contact John with the dimensions of your electronic device and voila! You tablet now has an awesome, replica book cover in real leather.
Want your iPad to look like a collectible edition of Hitchhiker's Guide to the Galaxy? No problem! What about turning your Nook into Lovecraft's Necronomicon? Done!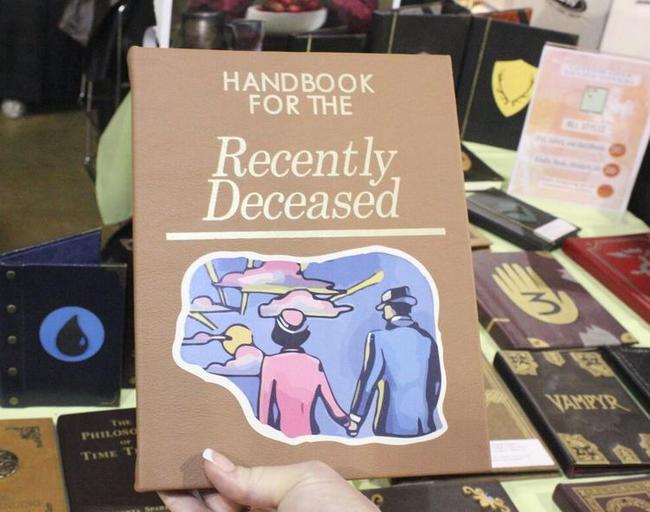 Geekify Inc Device Custom Leather Covers
Covers start at around $50 but how do you put a price on turning your e-reader into the Doctor Who River Song Journal?
This one was a no-brainer. My Kindle is about to become a first edition copy of the Handbook for the Recently Deceased (Beetlejuice).
Wizard World is hosting shows in nine more cities this year, with sixteen already teed up for next year. You can see the complete lineup on the website as well as purchase tickets and inquire about exhibiting.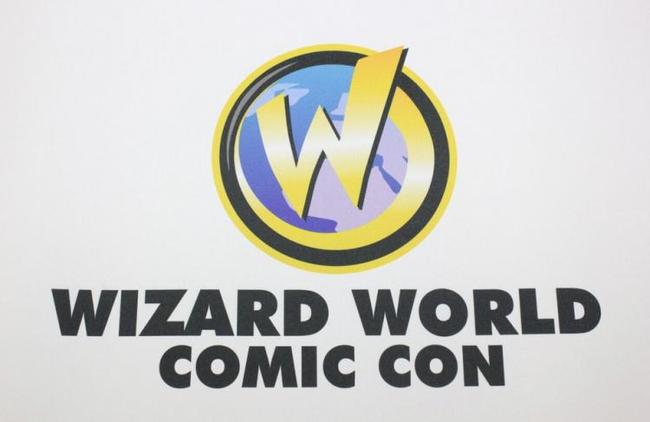 Did you attend the Chicago ComicCon this year? If so, could you please tell us if you found love at the speed dating event and if that Spiderman costume actually breaths? Post a comment or drop a line to sue@blackgate.com.