Goth Chick News: C2E2 2017 – More Harley Quinn's Than You Can Swing A Mallet At
Goth Chick News: C2E2 2017 – More Harley Quinn's Than You Can Swing A Mallet At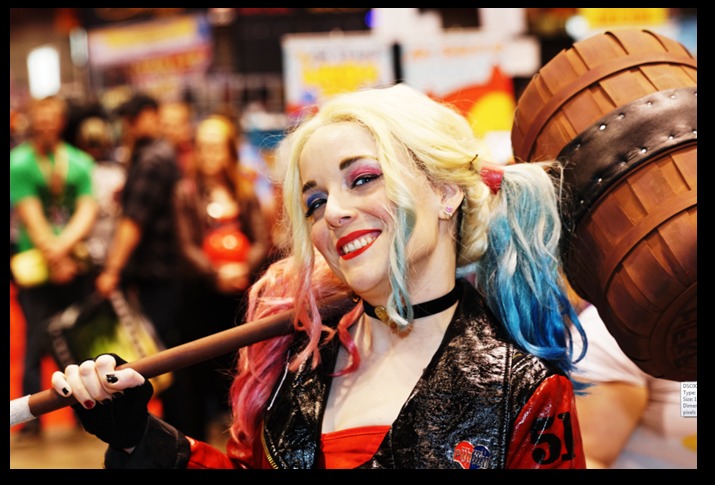 The annual cosplay bacchanalia that is the Chicago Comic and Entertainment Expo (or "C2E2" for you cool kids) rolled into our city's largest convention space on April 21 for three full days of exhibition in every sense of the word.
Now in its 8th year, preliminary attendance estimates easily top the 100K mark which was illustrated by the fact that the McCormick Center's 6000 parking spaces were full on Saturday by 11 a.m. and attendees were being bussed from other nearby lots. Of course one must also consider that this year's C2E2 event was sharing a small amount of their space with The American Society for Pharmacology and Experimental Therapeutics annual Experimental Biology convention which accounted for some of the parking consumption.
Imagine with me if you will, jacketed and bespectacled scientist-types of a certain age, navigating the long pedestrian bridge connecting the garage to the event space alongside Superman, Wonder Woman and various members of the Seven Kingdoms. Now imagine Black Gate photog Chris Z and I under the influence of too little sleep, too much caffeine and more than the normal snark level, trudging along behind them.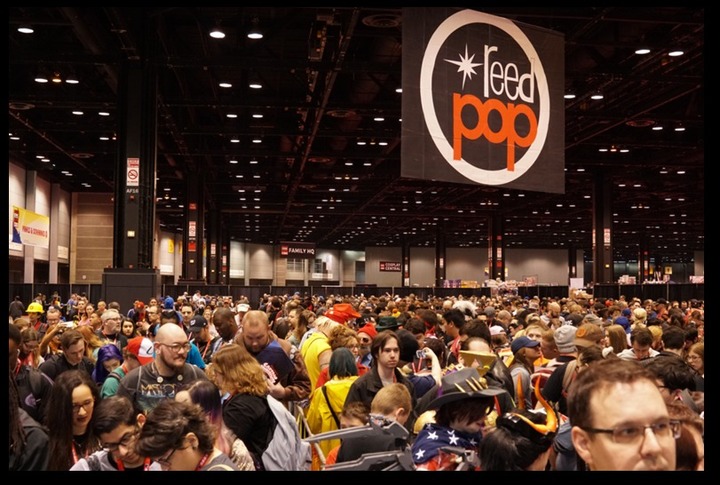 Waiting to get in…
"By day he was a mild mannered experimental biologist. But by night…"
"'Who let these freaks in here?' said every person in this hallway…"
"I wonder if girls would like me better if I was (a biologist / a super hero)?"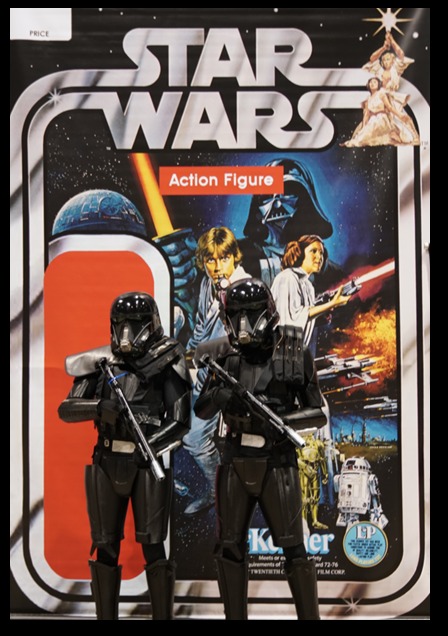 Anyway, you get the idea – a walking episode of MST3K. And that level of entertainment was occurring before the convention doors even opened.
Chris Z and I have been in attendance at C2E2 for the last six years and though organizers still, STILL will not allow us to cover their "Nerd Nite Speed Dating" (If Flash Gordon can save the entire Earth in 14 hours, perhaps you can make a love connection in only three minutes), C2E2 remains one of the high points in our annual convention and trade show pilgrimage.
We saw many of our favorite exhibitors, who have since become more like friends. But this year's event was especially chocked full of a whole lot of new people to meet and cool items that we're just dying to share, so let's dive right into the show and tell shall we?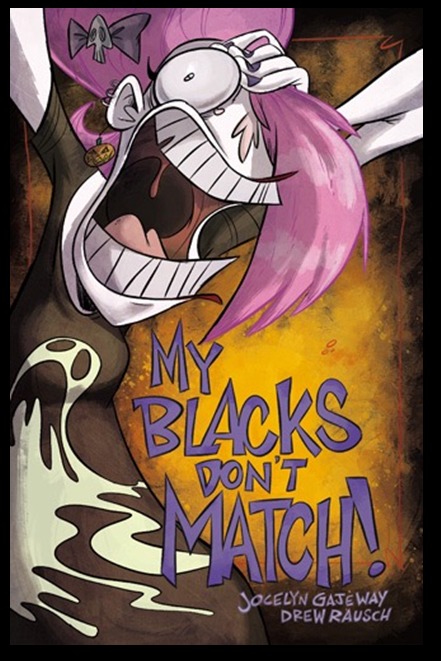 Comics are, after all, one of the primary elements of C2E2 and we had three particular favorites.
First is the trade paperback from illustrator Drew Rausch entitled My Blacks Don't Match. I was initially grabbed by the graphics and then by the storyline itself about a small, sleepy town called Autumn's Grove suffering from Samhainophobia – the fear of Halloween (impossible to image, the a real thing). Drew has contributed art to Boom Studios' Cthulhu Tales and Zombie Tales, as well as SLG's Haunted Mansion so it's no wonder I love him. You can check out My Blacks Don't Match at Drew's website where you can also purchase the print version.
Next comes the part where I get to feel special for actually getting to spend time chatting with Sandy King Carpenter about the new volume 2 of Asylum as well as the latest offerings, Tales for a Halloween Night and Tales of Science Fiction.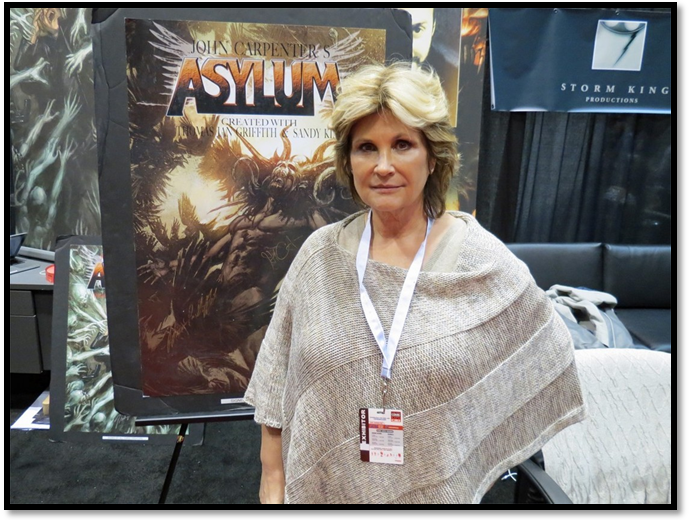 Sandy King Carpenter
To back up a bit, Ms. Carpenter who we had the pleasure of meeting at last year's event, is the owner of award-winning Storm King Comics which is the John Carpenter's in-house publishing company. She also happens to be his wife with producer credits on an impressive list of horror classic including They Live, In the Mouth of Madness and Vampires.
The world of comic books allows Carpenter to bring her art and storytelling experience to a new discipline with an expanded group of collaborators, one of whom was with her at C2E2; writer James Ninness (Tales of Science Fiction) who we hope to be hitting up for a feature interview very soon.
I'm a big fan of Asylum Volume 1 which I picked up last year and am thrilled to now add to it an autographed Volume 2 which Carpenter released in late 2015. As she explains it,
It's essentially a horror comic about a conflict that involves the most powerful evil of all, and a plan to open a portal in Los Angeles that would be the beginning of the end for mankind. The stakes are big, but we all love that. And John has loved that type of stuff since he was a kid.
John Carpenter is very involved with all the comics, taking the role of editor for Asylum and sharing creator credits on both Tales. All the graphic novels are available at the Storm King website as well as comic retailers.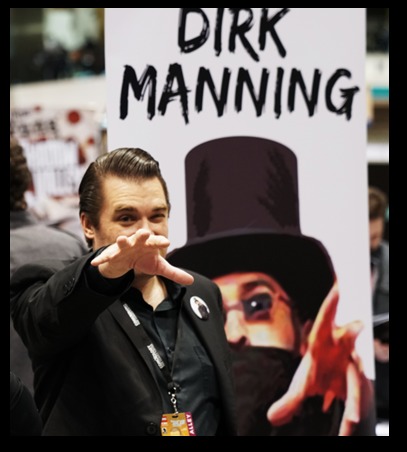 The enigmatic Dirk Manning
Last but far from least is our perennial favorite and goth-boy crush, writer Dirk Manning. Though he has attended C2E2 every year since the show's inception 8 years ago (rocking Artist Alley Table H-8 — as in "Hate!" almost every time), we met him in 2012 when we was promoting Nightmare World Volume 1, and I've been in love ever since.
This year Dirk debuted Nightmare World Volume 4 as well as hosted a panel based on his book Write or Wrong: A Writer's Guide to Creating Comics. But the exciting news involved his new collaboration with game company Greenbrier Games. While no amount of whispered sweet-nothings on my part, could get Dirk to spill the deets on what this partnership actually means, word on the underground grapevine seems to indicate that Dirk's creation Mr. Rhee (get it? "mystery") is heavily involved.
Learn more about the amazing worlds of Dirk Manning at his website, or pick up his masterpieces at Amazon.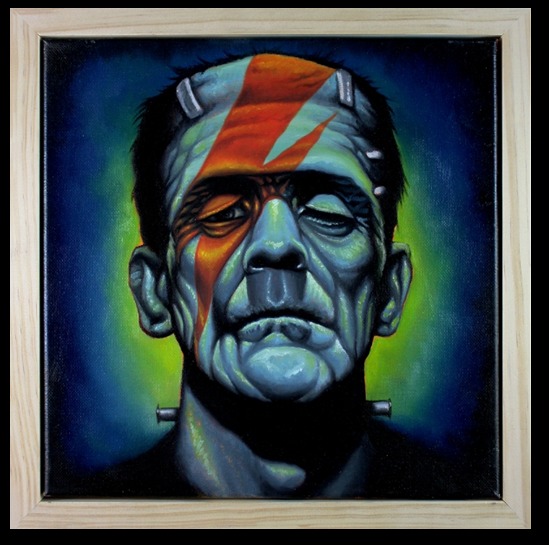 Epyon5
The C2E2 show floor is a veritable sea of booths, encompassing over 850 exhibitors from every angle of the comic and entertainment industry. I am always particularly interested in the variety of products catering to cosplayers, collectors and fans, and with the sheer quantity of things to see, it is difficult to pick out favorites, but here are the standouts for 2017:
Epyon5 produces and sells original work depicting pop culture icons utilizing the contemporary medium of stencils and spray. His depictions of Universal's classic movie monsters are eye-catching and enough to drive the mental images of the upcoming Tom Cruise version of The Mummy right out of your head… nearly. Paintings start at $30.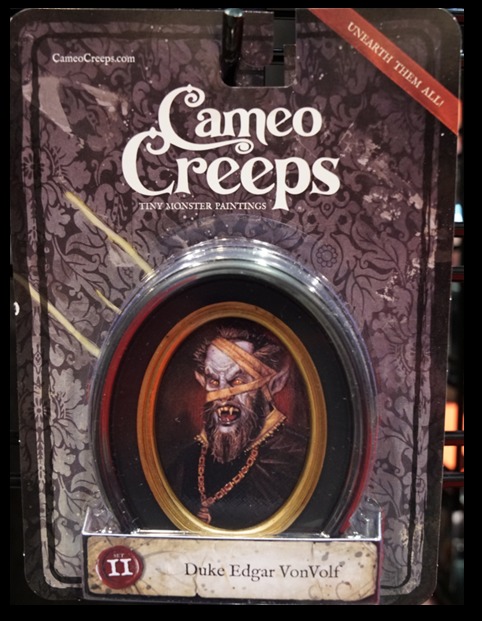 Tiny monster painter Chris Seaman is the creator of Cameo Creeps which combines the Renaissance-era trend of detailed, miniature portraits with horror. Each super-impressive painting has a back story and collectors focus on "family groupings" with entire storylines. The paintings come in beautiful, classic frames with gold trimming. Reproductions are around $25 each while original works start at $400 and all are available at Chris' site.
Yetis & Friends are the creations of Cody and Nana Williams and are just about the coolest dolls? stuffed animals? fantasy art? I have ever seen. Made from high quality faux fur, leather and glass, these creatures immediately reminded me of props from Jim Henson's Labyrinth movie. Drawing inspiration from folklore, zoology, 80s fantasy films and a good amount of dungeon geekery, Cody and Nana let their imagination run wild with the ambition to create art that puts a smile on people's faces.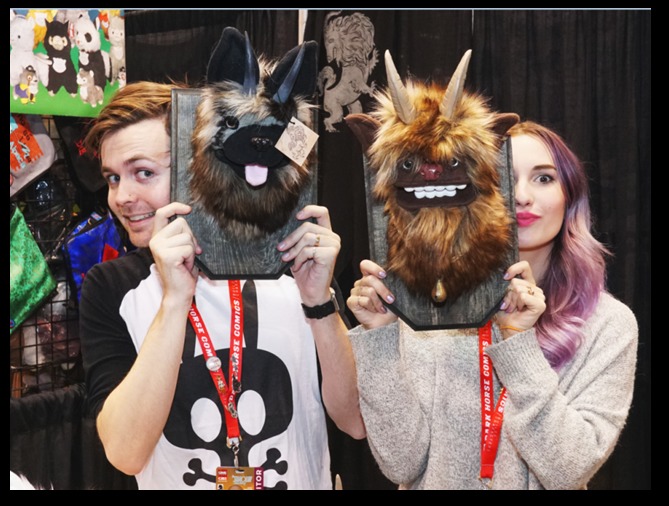 Yeti & Friends
Done.
It was inevitable that Legos would make an appearance at C2E2. In fact, Legos were out in force but my favorite example wasn't actually a Lego at all.
Nanoblocktime Traveler Watches distributed by Technuq allows you to construct a "Nanoblock" watch from scratch. Start off with the blank platform base, and then gradually build your own custom design. The Traveler edition comes with 50 Nanoblock pieces and two Nanoblock watch dial blocks, allowing you to show off your boundless creativity.
I mean seriously, how cool is that?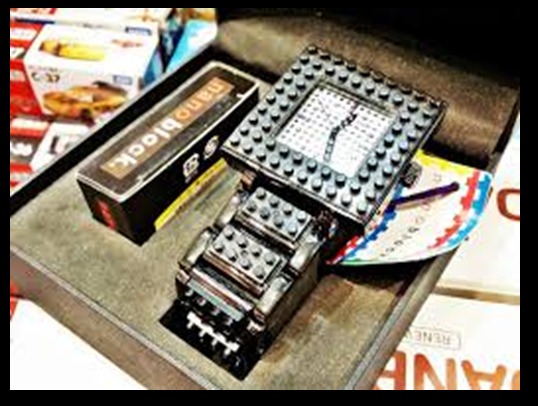 Nanoblocktime Traveler Watch
Insight Editions was one of the book booths I couldn't seem to stop visiting. When publishers set up at events like C2E2 they definitely bring their A-game knowing the myriad of content competing for your attention; meaning I didn't know where to look first. But when I laid eyes on the Game Of Thrones: A Pop-Up Guide To Westeros…
Well, see for yourself.
Imagine this permanently mounted on a board, under glass and displayed on a wall…awesomeness.
Finally, a trip to C2E2 would not be complete without a stop at the Quirk Books booth. Publishing just 25 books per year, every title is a labor of love. You're probably familiar with some of their more popular recent titles including Miss Peregrine's School for Peculiar Children and the legendary Pride and Prejudice and Zombies.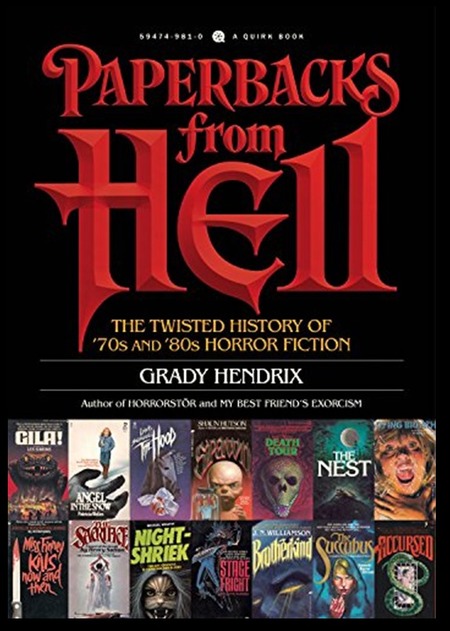 We've found some personal favorites through Quirk including The Resurrectionist and last year's find, My Best Friend's Exorcism by Grady Hendrix. As it happens, Mr. Hendrix has another gem on the market entitled Paperbacks from Hell.
Billed as "The twisted story of '70s and '80s horror fiction," Paperbacks from Hell takes readers on a tour through the horror paperback novels of the 1970s and '80s. Page through dozens of amazing book covers featuring well-dressed skeletons, evil dolls, and knife-wielding killer crabs. Read shocking plot summaries that invoke devil worship, satanic children, and haunted real estate. Hendrix offers killer commentary and witty insight on these trashy thrillers that tried so hard to be the next Exorcist or Rosemary's Baby. It's an affectionate, nostalgic, and unflinchingly funny celebration of the horror fiction boom of two iconic decades, complete with story summaries and artist and author profiles.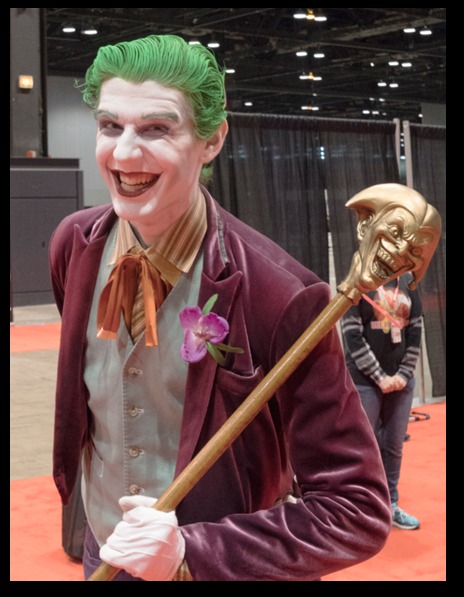 Frankly, I couldn't have found a more perfect beach read.
Next up is Wizard World's Comic Con in Chicago. Oh the smell of synthetic fabrics in August…
Have a question or comment? Post it here or drop a line to sue@blackgate.com.