Goth Chick Crypt Notes: Nightmare World
Goth Chick Crypt Notes: Nightmare World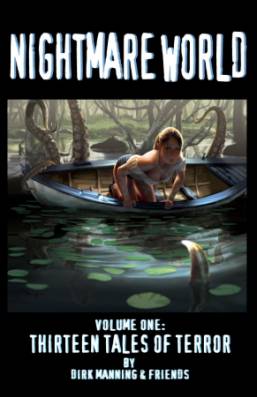 I don't know about you, but I never got a really clear look at horror comics as a kid, which may be why they still intrigue me to this day.
Back then, the acquisition of such contraband was generally via my older male cousins who were smart enough, even at that tender young age, to secret them inside the cover of The Archies. The comic would then be stashed between my mattress and box springs to be removed only after I had heard my parents go to bed. At this magic time, the comic would be quietly pulled out (don't crinkle the pages too much, parents can hear that from the other side of the house) and read under a mound of stifling covers by the glow of a dimming flashlight.
The upshot of reading banned material was that I would scare myself silly and fall asleep clutching the flickering flashlight until the batteries went dead. It always seemed that the shadows cast under the covers and against the pages muted the comic book colors and make the icky stuff inside come to life.
Thus the reason horror comics were verboten.
Which, I suspect, is how I gained a lifelong addiction to horror comics and likely also the cause of ever-increasingly strong contact lenses as an adult.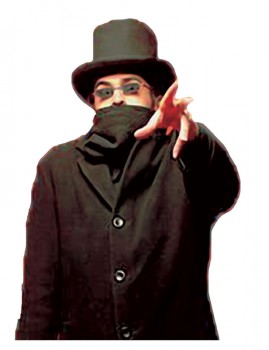 But until recently, it seemed like those classic tales of terror had dwindled away to nil and instead become a hybrid of sci-fi and super hero comics; still interesting but lacking that original mystique.
Now the only way to get the really good look at them that I never got before was to comb comic shows and shops looking for items in the "vintage" bins.
Then I met Dirk Manning and his Nightmare World series.
Now some of you may be thinking this is a "duh" moment on my part because Nightmare World isn't exactly new, and Manning has been around for some time telling his scary stories. In which case I'd say next time, for crying out loud drop me an email or something because news like this is definitely worth sharing.
Here's how Nightmare World works, and why I'm obsessed.
There are currently two volumes of the comic, each containing thirteen stories which stand perfectly on their own, but also come together into element of a single story by the time you get to the end (masterfully done by the way).
Manning is the writer in all cases, but he partners with a variety of artists, all of whom seem to employ one of several different old-time-horror-comic styles.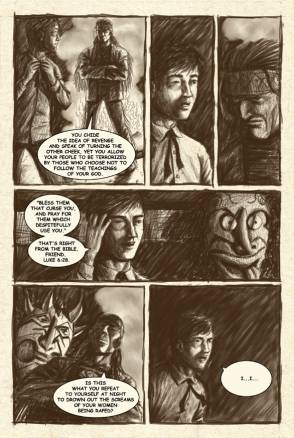 Though it's difficult to pick favorites out of all the great stories, especially as they're really one big story, I was particularly fond of "Not for You" about a seemingly imaginary friend and "Freak on a Leash" which tells of the gruesome end to a wayward goth chick (it's totally impossible of course, but entertaining regardless).
I met Dirk Manning at C2E2 in Chicago and went home with both volumes of Nightmare World. However, it wasn't until several weeks later that I sat down to peruse them and didn't look up until I had read both cover to cover. The story lines are thrilling and the art is highly reminiscent of classic horror comics, and fun.
And just for good measure, I read the last three stories while under a blanket with a flashlight.
Some thrills just do not diminish with time.
Are you a fan of horror comics and were they contraband in your house? What were you reading under the covers with a flashlight? Post a comment or drop me a line at sue@blackgate.com.