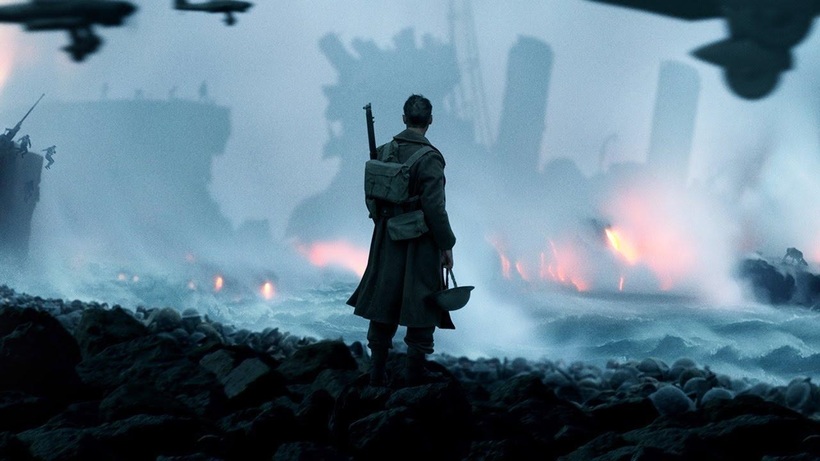 Leaflets fall from the sky on the streets of an idyllic village in France. Soldiers fetch them from the ground as the papers collide, their ominous fluttering booming in your ears.
We follow a boy, clad in the regimental coat of a British soldier. In his eyes, we bear witness to the hardened resolve to survive. He collects the leaflets with his fellow soldiers, scrutinizing them with a benign detachment.
When bombs rip through the sky, the boy tears into a sprint. Leaflets go flying in an eerie flurry of white. He finds refuge among a barrier of sandbags, only to shoot from the post the moment another torrent of bombs descends. In the next moment, he clambers past an obstacle and reenters the place of battle. There, he confronts the staggering sight of his fellow countrymen, awaiting their departure on the shore.
Thus begins Dunkirk, Christopher Nolan's magisterial account of a monumental event in World War II. In many ways, the film owes its resonance to Tommy, played by Fionn Whitehead, whom we first see comprehending the silent herald of death. He demands your attention with his earnestness to scrape through the onslaught of terror with the skin on his bones and the heart jackhammering in his ribs.
---