io9 on the Must-Read Science Fiction and Fantasy of July
io9 on the Must-Read Science Fiction and Fantasy of July
Over at io9, Cheryl Eddy has been doing the hard work of cataloging the best new science fiction and fantasy month after month. Her July list — packed with brand new releases by Greg Egan, Charles Stross, Nancy Kress, Gardner Dozois, Harry Turtledove, Jay Posey, Nina Allan, Sam J. Miller, Rachel Caine, Kay Kenyon, Carrie Vaughn, Naomi Kritzer, Adam Christopher, and many others — is one of the best yet. Here's a few of the highlights.
Marcus Sakey is the author of the million-copy bestselling Brilliance trilogy. His new novel Afterlife is set right here in Chicago, and has already been optioned by Imagine Entertainment and producers Ron Howard and Brian Grazer.
In this dystopian romance, a pair of FBI agents investigating a Chicago terrorist attack fall in love — a circumstance complicated by the fact that one is dead and one is still alive.
Afterlife was published by Thomas & Mercer on July 18, 2017. It is 318 pages, priced at $15.95 in trade paperback and $4.99 for the digital edition.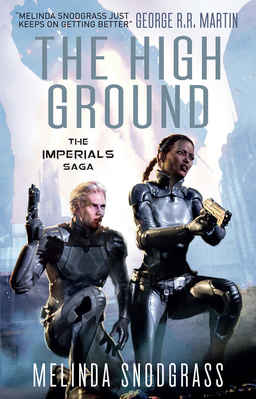 In Evil Times is the second novel in the popular new space opera by Melinda Snodgrass, author of The Edge of Reason trilogy and George R.R. Martin's co-editor on the Wild Cards series.
The author follows The High Ground with the continuing adventures of newly-graduated Orden de la Estrella officers Tracy and Mercedes, who are stationed on far-flung battleships but face similar struggles keeping the peace between humans and aliens.
In Evil Times was published by Titan Books on July 4, 2017. It's 356 pages, priced at $14.95 in trade paperback and $9.99 in digital formats. See Emily Mah's BG interview with Melinda Snodgrass here.
Finally we have The Best of Subterranean, edited by William Schafer: a fat anthology that collects the best fiction from one of the most acclaimed magazines of the past decade.
This anthology brings together the best scifi and fantasy stories from the magazine's entire 2005-2014 run. The authors in this hefty collection include George R.R. Martin, Ted Chiang, Joe Hill, Catherynne M. Valente, Karen Joy Fowler, and many more.
The Best of Subterranean was published by Subterranean Press. The official release date is July 31, 2017, but the book has been available for some time, and I ordered a copy on Amazon this week. It is 752 pages, priced at $45 in hardcover. There is no digital edition.
See the complete list at io9.
io9's been pretty good to readers recently.
io9 on Seven Princes
io9 Looks at the Megadungeon
io9 on The 20 Most WTF Magical Items in Dungeons & Dragons
io9 on All the New Scifi and Fantasy Books You Absolutely Must Read This Fall
io9 on January's Must-Read Science Fiction and Fantasy
io9 on the Must-Read Science Fiction and Fantasy Books for March
io9 on 20 Amazing New SF and Fantasy Books in May
See all our recent New Treasures coverage here.