io9 on January's Must-Read Science Fiction and Fantasy
io9 on January's Must-Read Science Fiction and Fantasy
After we completed our round up of the most interesting Best of 2016 lists, I kinda got a little list happy. I started investigating all these other lists. Best Books of January! Best of 2017! Turns out there's a lot of interesting books coming your way in the next 12 months. Like, a lot.
I can't be expected to keep all this knowledge to myself. So here we are with another book list, in this case io9′s nicely comprehensive summary of January's Must-Read Sci-Fi and Fantasy, written by Cheryl Eddy. It covers no less than 25 dynamite new releases, including new books from Terry Pratchett, L.E. Modesitt, Seanan McGuire, Adam Nevill, Charles Stross, Kim Newman, Ellen Klages, David Brin and Stephen W. Potts, and many others. Here's Eddy's take on The Last Sacrifice by James A. Moore (Angry Robot, January 3, 2017).
The prolific fantasy author's latest is about a warrior who becomes a hunted man when he challenges the gods who have targeted his family as their next human sacrifice.
The Last Sacrifice is the opening volume in a new epic fantasy series, Tides of War.
[Click the images to embiggen.]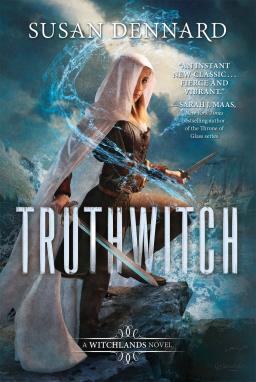 Also on the list is Windwitch by Susan Dennard (Tor Teen, January 10, 2017).
In the sequel to Truthwitch, the Witchlands are once again a hotbed of intrigue and adventure, with nobles becoming secret vigilantes, enemies joining forces, and pirates wreaking havoc on the high seas.
We covered the opening volume, Truthwith, here.
And finally, Eddy points us towards The Hanging Tree by Ben Aaronovitch, arriving in paperback from DAW on January 31, 2017. It's the sixth volume in the popular Peter Grant series of magical detective novels.
The former Doctor Who writer continues his supernatural detective series starring Peter Grant, a cop who's also a wizard tasked with solving London's most mysterious cases.
We covered three previous volumes in the series: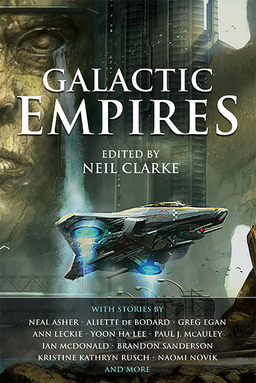 There's lots more on Eddy's list. See it in its entirety here, and check out our previous coverage of some of the books she highlights:
The Heart of What Was Lost: A Novel of Osten Ard by Tad Williams
The Bear and the Nightingale by Katherine Arden
The Cold Eye by Laura Anne Gilman
The Fortress at the End of Time by Joe M. McDermott
Galactic Empires edited by Neil Clarke
Martians Abroad by Carrie Vaughn
Passing Strange by Ellen Klages
The Skill of Our Hands by Steven Brust and Skyler White
Binti: Home by Nnedi Okorafor
Six Wakes by Mur Lafferty
See how much fun these lists are? Here's our recent coverage of the Best of 2017 lists.
Tor.com on the Most Intriguing SF and Fantasy Books of 2017
Andrew Liptak on 16 SF and Fantasy Novels You Don't Want to Miss in January
See all our coverage of the best New Treasures here.