Future Treasures: The Skill of Our Hands, Book 2 of The Incrementalists, by Steven Brust and Skyler White
Future Treasures: The Skill of Our Hands, Book 2 of The Incrementalists, by Steven Brust and Skyler White
I missed The Incrementalists, the new novel from Steven Brust (the Vlad Taltos series) and Skyler White (In Dreams Begin) when it came out in hardcover from Tor in 2013. But folks who were more on the ball than I did not — such as John Scalzi ("Secret societies, immortality, murder mysteries and Las Vegas all in one book? Shut up and take my money") and David Pitt at Booklist, who wrote:
A secret society has existed for millennia, operating under the surface of society. The Incrementalists are improving the world by making slight adjustments that make human existence a bit better than it might have been… But now they have a major problem on their hands. One of their own, who recently died, might have been murdered, and the woman who was given her memories paradoxically doesn't seem to be able to remember her. Even worse, it looks like the dead woman has somehow manipulated the Incrementalists (or, to be more precise, Phil, who has loved her for centuries) into putting her memories into a very specific young woman for a very specific and quite troubling, possibly catastrophic, reason… cleverly constructed, populated with characters readers will enjoy hanging out with, and packed with twists and nifty surprises. If you have to call it something, call it genius at work.
The second volume, The Skill of Our Hands, arrives in hardcover from Tor on January 24th.
Here's the back cover of The Incrementalists (click for a legible version):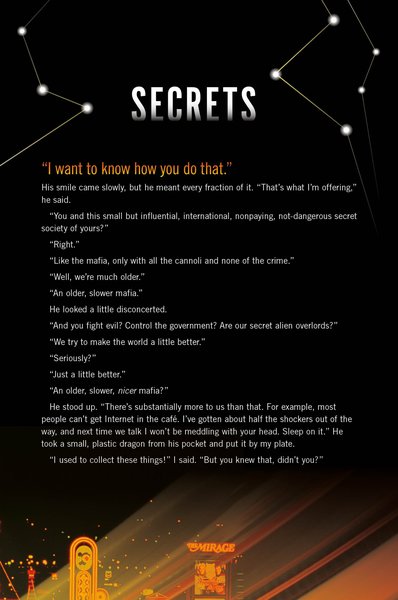 And here's the description for The Skill of Our Hands:
The Incrementalists are a secret society of two hundred people ― an unbroken lineage reaching back forty thousand years. They cheat death, share lives and memories, and communicate with one another across nations and time. They have an epic history, an almost magical memory, and a very modest mission: to make the world better, a little bit at a time.

Now Phil, the Incrementalist whose personality has stayed stable through more incarnations than anyone else's, has been shot dead. They'll bring him back ― but first they need to know what happened. Their investigation will lead down unexpected paths in Arizona, and bring them up against corruption, racism, and brutality in high and low places alike.

But the key may lay in one of Phil's previous lives, in "Bleeding Kansas" in the late 1850s ― and the fate of the passionate abolitionist we remember as John Brown.
Our prior coverage of Steven Brust includes:
The Omnibus Volumes of Steven Brust: The Adventures of Vlad Taltos
Steven Brust's Jhegaala by Bill Ward
A Review of Jhereg by Isabel Pelech
A Hero in the Service of Organized Crime: A Review of Jhereg by Fletcher Vredenburgh
A Rogue's Early Days: Yendi by Fletcher Vredenburgh
New Treasures: Hawk
The Skill of Our Hands will be published by Tor Books on January 24th. It is 348 pages, priced at $25.99 in hardcover and $12.99 for the digital version. Read an excerpt here.
See all of our coverage of the best in upcoming fantasy here.