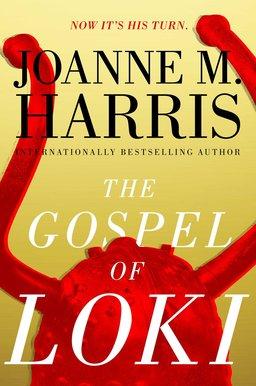 I recently had the pleasure of experiencing the only US stop of the touring exhibit Vikings at the Field Museum in Chicago. There I learned much about the Norse "tribe of gods," which included stories about Odin, the god of war and death, but also the god of wisdom and poetry credited with creating the world. I also learned about Loki, the trickster god and companion of Odin, who helped him with clever plans but sometimes caused a world of trouble (literally).
It is easy to see some similarities between Odin and Loki, and Christianity's God and Satan, though Norse mythology is far less black and white. Odin and Loki often work together to teach mankind lessons, both directly and through their own failings.
All in all, a fascinating experience.
Which is why I was beyond thrilled to find a package from my friends at Wunderkind, waiting for me when I got home.
The Gospel of Loki, by Joanne M. Harris, is scheduled for release on May 5th and at first, I thought I was going to have a chance to delve deeper into the Norse myth of Loki, which in and of itself would have been a treat.
However, what I really received was so much more fun.
Now this may come as a shock, but my favorite type of humor is that which is liberally tinged with irreverence. In other words, I like no one I like better than someone with the ability to poke fun at topics which are normally taken seriously by everyone else.
---