Vintage Bits: The 10 Greatest Dungeons and Dragons Videogames
Vintage Bits: The 10 Greatest Dungeons and Dragons Videogames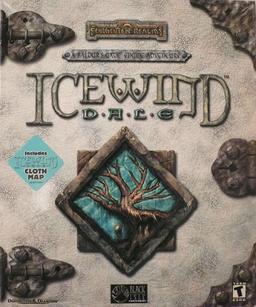 Ian Williams at Paste Magazine has posted a fond retrospective of the great years of D&D videogaming, correctly noting the current trend towards retro-dungeon crawls among independent developers.
Everyone's going old school in their computer roleplaying games these days. Recent games like Grimrock 2, Pillars of Eternity, Divinity: Original Sin, and the steady stream of roguelikes hark back to the golden era of the form, when kobolds were kobolds and the gold coins flowed freely. The biggest, best chunk of those old games came, of course, from the Dungeons & Dragons bloodline.
His list includes most of the great D&D games of my youth, including (of course) Baldur's Gate, Neverwinter Nights, and the brilliant Pool of Radiance. I was especially pleased to see one of my favorites, Icewind Dale, rank so highly on his list.
Icewind Dale doesn't have the literary aspirations of its predecessors in the Black Isle catalog. It wants to let you fight waves of monsters and crack open the best parts of the old AD&D 2nd Edition system… Icewind Dale is best viewed as a system first, narrative second, type of game. You make a party from scratch, something you weren't strictly allowed to do in Baldur's Gate or Planescape: Torment. And they knew you were going to min-max it. There were no complicated voiceover interactions with your party members, no main character with an intense personal story. Just the cold winds of the North, a simple storyline, and the chance to play murderhobo with the greatest RPG engine the D&D games put out.
See news on the new Enhanced Edition of Icewind Dale here, and enjoy Ian's complete article here.