Remembering Nepal's Ancient Cultural Heritage
Remembering Nepal's Ancient Cultural Heritage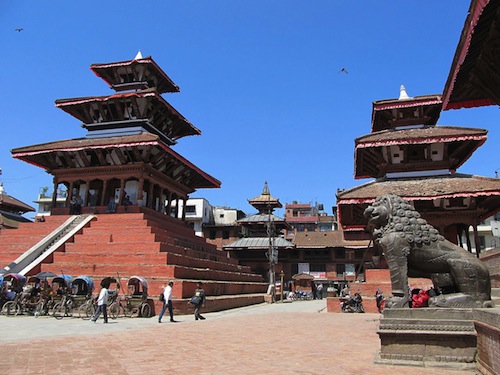 There's a downside to being well-traveled — any time there's a disaster overseas it feels close to home. This week's earthquake in Nepal was another one of those disasters.
I visited Nepal in 1994 at the end of a year-long trip across Asia. I'd been working as an archaeologist in Bulgaria and went overland through Turkey, Syria, Iran, Pakistan, and India to make it finally to Nepal. That trip gave me some of my favorite spots on Earth — Cappadocia, Damascus, Isfahan, Varanasi, and the Himalayas. Like most people who visit Nepal, I went for the trekking. While the view from Annapurna base camp is something I'll never forget, the people and ancient art and architecture of the Kathmandu valley have also stuck with me after all those years.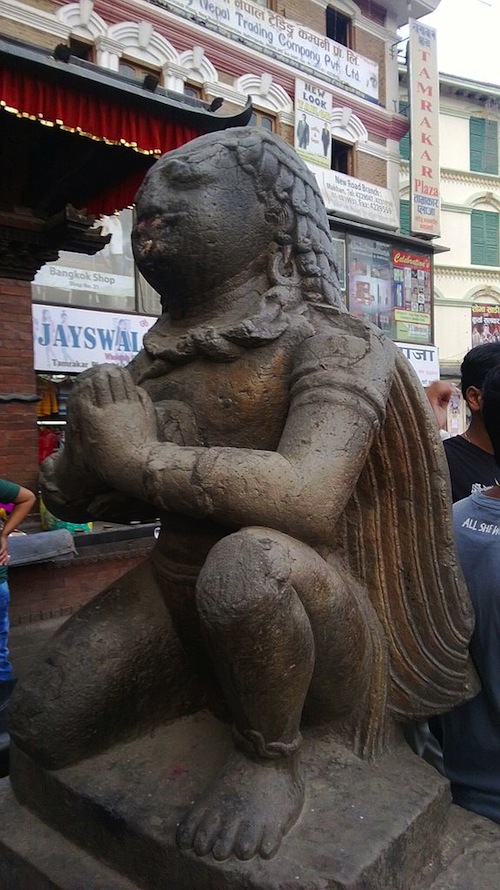 The fertile valleys just south of the Himalayas have been home to an advanced civilization for some 2,000 years. Successive dynasties founded vibrant cities and sponsored art and architecture that show a blend of Hindu and Buddhist traditions. Nepali art was heavily influenced by Indian art but always had a style distinctly its own. The temples and palaces tend to cluster together, focused on the Durbar Square ("Palace Square") in each of the major cities. Kathmandu, of course, has the largest concentration, while Bhaktapur, which was Nepal's capital for many years, is equally stunning.
Construction is generally of brick and wood, with soaring pagodas and intricately carved windows and beams. These carvings are what really caught my eye with their ancient costumes, expressive faces, and lifelike scenes. You can spend all day examining the details of just a few buildings.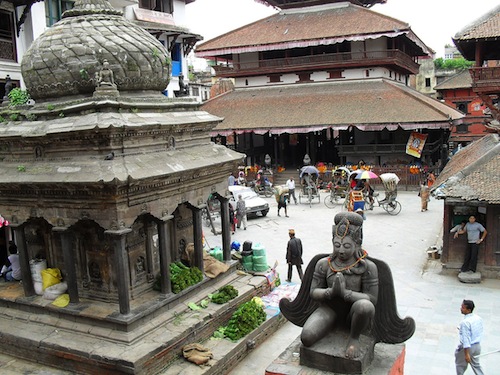 The Nepalis appreciate their heritage. This is not a country where the past is ignored. Temples are, of course, used for worship, but they are also part of daily life in a way many churches are not. Hanging out in Durbar Square in Kathmandu, I noticed that many people would start their day by paying their respects to the statue of Ganesh, the Remover of Obstacles, at the entrance to the square from one of the major streets. Others would linger, sitting of the steps of one of the temples and watching the world go by. Nepalis from outlying towns or overseas would show their children around the sights. There was a relaxed, reverent air.
Lingering is encouraged. Several of the buildings are meant as shelters for pilgrims and holy wanderers. One of Kathmandu's oldest buildings, the Kasthamandapa, has been sheltering pilgrims since at least 1143 AD, when it is first mentioned in a Nepali manuscript. There's a shrine to Ganesh at each of the four corners, helping the pilgrims on their journey. The wooden balustrades around the ground floor have bas-reliefs of Hindu and Buddhist deities. This building is so popular it gave the city its name.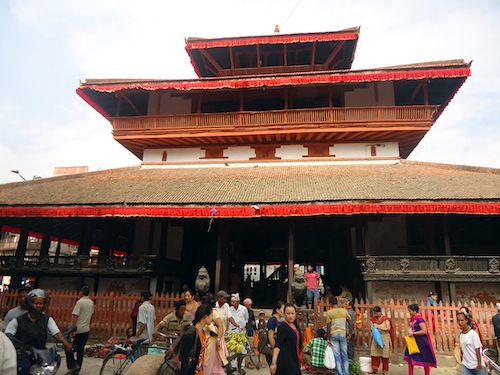 No one knows exactly when Kathmandu was founded, but its Durbar Square has one statue that dates as far back at the 6th century AD. Most of the monuments, however, date to the 16th-18th century, when the country was at its most unified and art and architecture were perhaps at their height. I say "perhaps" because so much has been lost. Buildings of wood and brick do not stand up to time so well, especially in a region that gets severe (although thankfully rare) earthquakes. Many of the older buildings have been extensively restored in previous centuries.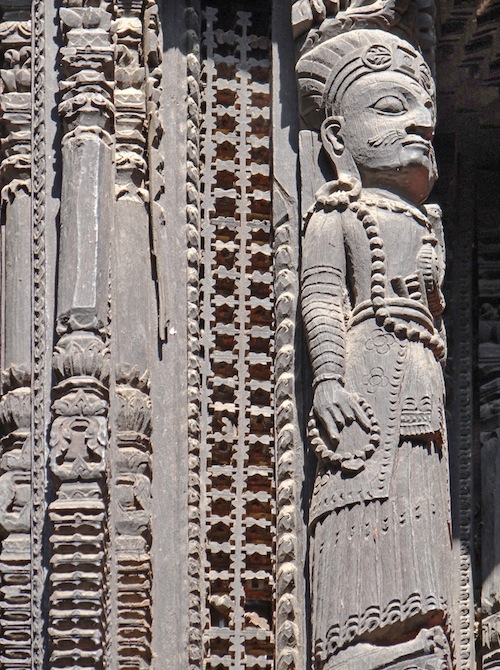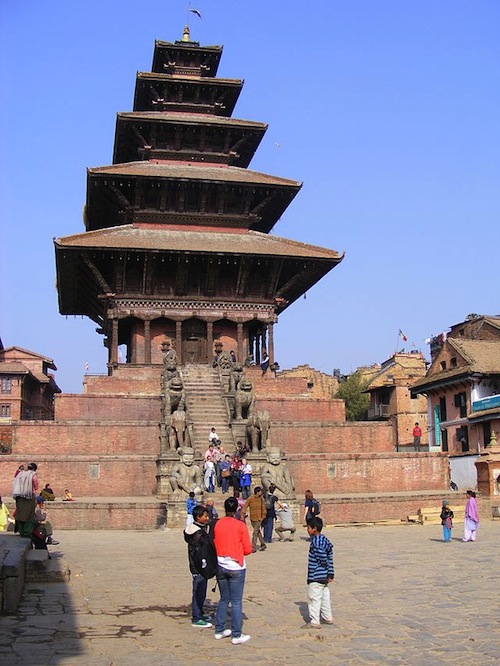 These monuments are of huge religious and cultural importance to the Nepalis and I have no doubt they will rebuild them, just like they had to rebuild many of them after a bad earthquake in 1934. But it is still sad to see so much beauty wrecked. Another sad result of this was one of my reactions. After seeing the destruction of Damascus and the Iraqi cultural heritage of Mosul and Hatra, I heard of the devastation in Nepal and thought, "Well, at least this disaster wasn't man-made."
Yeah, the world has changed since 1994.
Donations for Nepali Earthquake Relief can be sent to:
Care International (in the US)
Disaster Emergency Committee (in the UK)
Both organizations were recommended to me by a longtime NGO worker as being efficient with donations and already having boots on the ground. Both take donations from all countries and both take donations via Paypal.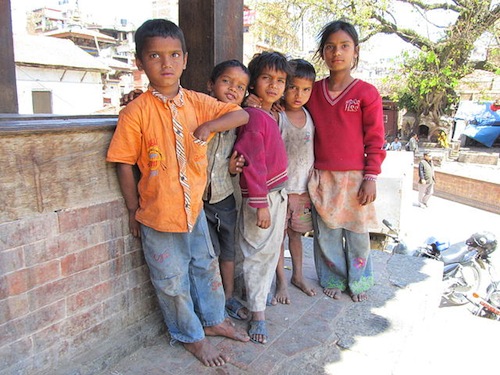 ---
Sean McLachlan is a freelance travel and history writer. He is the author of the historical fantasy novel A Fine Likeness, set in Civil War Missouri with Jesse James as a supporting character, and the post-apocalyptic thriller Radio Hope. His historical fantasy novella The Quintessence of Absence, was published by Black Gate. Find out more about him on his blog and Amazon author's page.