Remembering Nepal's Ancient Cultural Heritage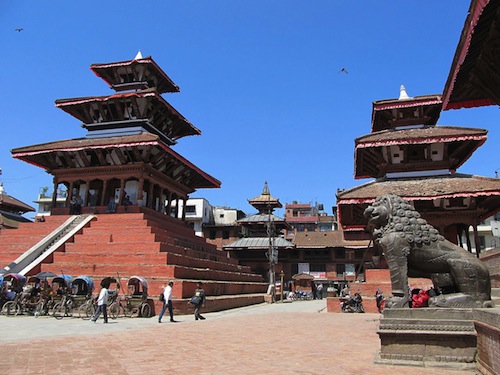 There's a downside to being well-traveled — any time there's a disaster overseas it feels close to home. This week's earthquake in Nepal was another one of those disasters.
I visited Nepal in 1994 at the end of a year-long trip across Asia. I'd been working as an archaeologist in Bulgaria and went overland through Turkey, Syria, Iran, Pakistan, and India to make it finally to Nepal. That trip gave me some of my favorite spots on Earth — Cappadocia, Damascus, Isfahan, Varanasi, and the Himalayas. Like most people who visit Nepal, I went for the trekking. While the view from Annapurna base camp is something I'll never forget, the people and ancient art and architecture of the Kathmandu valley have also stuck with me after all those years.