The Public Life of Sherlock Holmes: The List of 7 by Mark Frost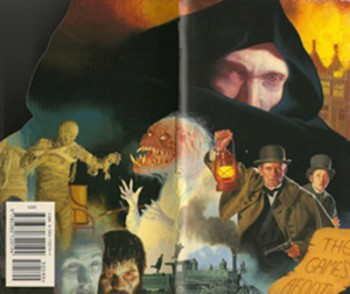 Mark Frost made the news not too long ago with the announcement that he and David Lynch will be making a new Twin Peaks series for Showtime. Yay! Twin Peaks came to an abrupt end in 1991: just after its second season. Frost apparently wasn't one to let grass grow under his feet, as only two years later, The List of 7 hit bookshelves.
John O'Neill wrote about (mostly the cover…) this book last year.
Frost is absolutely a fan of Sherlock Holmes. Not only is the novel's protagonist none other than Arthur Conan Doyle and bits of his life are scattered throughout, but there are Holmes-isms aplenty. Thus, this book is a type of pastiche, though darker than any straight Holmes tale I've read.