Play Host to Newborn Ghoulish Creatures in Alien: The Roleplaying Game by Free League Publishing
Play Host to Newborn Ghoulish Creatures in Alien: The Roleplaying Game by Free League Publishing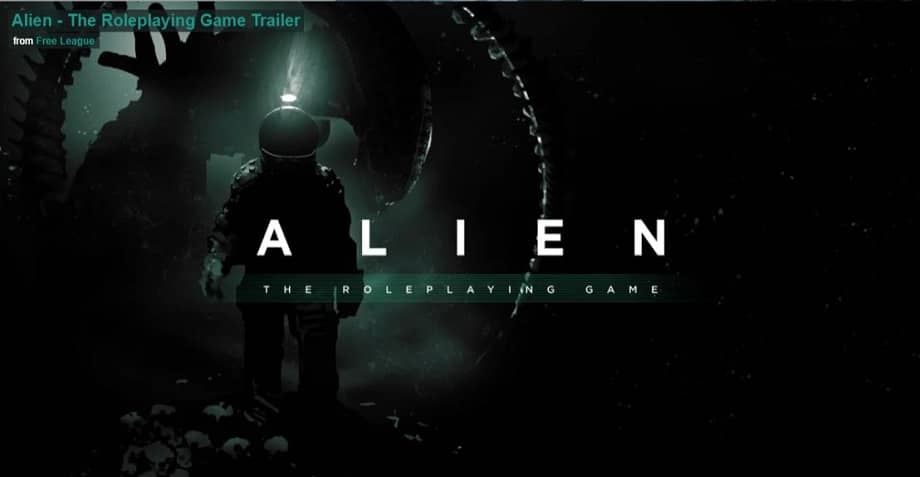 An official Alien role playing game is arriving in game stores next week, courtesy of Free League Publishing, the geniuses behind the brilliant Coriolis science fiction game, Mutant: Year Zero, and Forbidden Lands.
Any RPG that does justice to Ridley Scott's science fiction horror masterpiece will have to have a dark and chilling aesthetic, and a cinematic play style. And for accuracy, probably a short (very short!) character life expectancy. Fortunately Alien: The Role Playing Game looks like it's captured the look and feel of the franchise with real surety. Here's Rachel Watts from her preview at PC Gamer last month.
Free League Publishing and 20th Century Fox have joined forces to create a tabletop RPG set in the harsh universe of the Alien films. It will drop players into the dark, merciless void of space, but this adaptation sounds far from empty.

Alien: The Roleplaying Game has two playable modes, cinematic and campaign. The cinematic option lets you play through a scenario similar to the events of the films in one session, and emphasises "high stakes and fast and brutal gameplay", which doesn't sound ominous at all. The campaign mode takes more of a Gloomhaven structure and lets players explore the Alien universe more freely over multiple game sessions.

The RPG comes in a chunky 392-page core rule book, which I think definitely leaves the definition of rulebook behind and goes straight into short novel territory. Free League Publishing have printed these rules in a hardback book and thrown in some cool illustrations… Alongside the core rule book, you'll get a set of custom dice, a set of maps, and a GM Screen.
Can Free League Publishing get the all important feel of Alien right in an RPG? The rules follow their acclaimed Year Zero Engine, used in Tales from the Loop and Mutant: Year Zero, and they warn that "it's unlikely your character will survive." Sounds like they got the basics right to me.
[Click the images for deep space-sized versions.]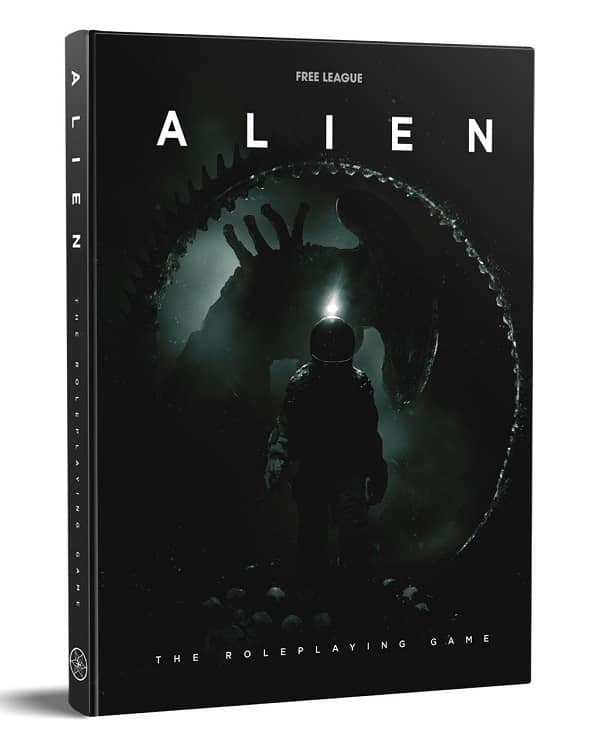 Here's the official game description.
This is the official Alien tabletop roleplaying game — a universe of body horror and corporate brinkmanship, where synthetic people play god while space truckers and marines serve host to newborn ghoulish creatures. It's a harsh and unforgiving universe and you are nothing if not expendable. Stay alive if you can.

The Alien tabletop roleplaying game is a beautifully illustrated full-color hardcover book of 392 pages, both presenting the world of Alien in the year 2183 and a fast and effective ruleset designed specifically to enhance the Alien experience.

The game supports two distinct game modes: Cinematic play is based on pre-made scenarios that emulate the dramatic arc of an Alien film. Designed to be played in a single session, this game mode emphasizes high stakes and fast and brutal play. You are not all expected to survive. The core rulebook contains one introductory Cinematic scenario, Hope's Last Day.

Campaign play is designed for longer continuous play with the same cast of player characters over many game sessions, letting you explore the Alien universe freely, sandbox style. The core rulebook contains random tables and other powerful tools to quickly create star systems, colonies, missions, encounters, and NPCs for your campaign.

The rules of the game are based on the acclaimed Year Zero Engine, used in award-winning games such as Tales from the Loop and Mutant: Year Zero, but adapted and further developed to fully support and enhance the core themes of Alien: horror and action in the cold darkness of space.
I'm not usually a fan of licensed properties in RPGs, but Free League's track record, and the quality work they've done for the look-and-feel for the game, give me hope for this one.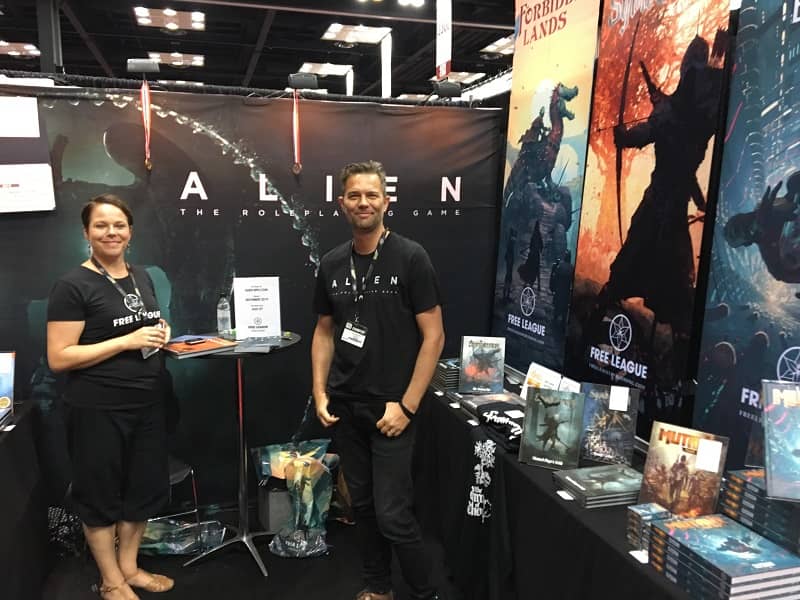 The friendly Free League Publishing booth at Gen Con 2019
What's so impressive about Free League's track record? Their fantasy RPG Forbidden Lands was my favorite new game of 2019, and their flagship science fiction title Coriolis is my current obsession.
And Andrew Zimmerman Jones called Tales from the Loop "one of the more original and entertaining new RPGs that I've encountered. And the fact that they won 5 ENnies at GenCon 2017, including Best Game and Product of the Year, means I'm not alone in this assessment."
I met the friendly folks of Free League in their booth at Gen Con (where I bought up all the remaining Coriolis supplements I didn't already own), and they gave me a quick tour of their back catalog. They call themselves "Fria Ligan" in their native Swedish, and their other titles include Symbaroum, the Crusader Kings board game, the new Vaesen Nordic horror RPG,
Forbidden Lands RPG (Modiphius/Free League Publishing, 2019)
Our previous coverage of Free League Publishing includes:
Raiders and Rogues in a Cursed World: Forbidden Lands by Modiphius
Trouble in the '80's with Tales from the Loop by Andrew Zimmerman Jones
Check out everything Free League has to offer at their excellent website.
Our coverage of the games of Gen Con 2019 includes:
Lost in the Halls at Gen Con 2019
The Games of Gen Con 2019 by Andrew Zimmerman Jones
Pathfinder Second Edition by Andrew Zimmerman Jones
Create Your Character Backstory with Style: Call to Adventure from Brotherwise
Gaming at the End Times: Degenesis
Play Host to Newborn Ghoulish Creatures in Alien: The Roleplaying Game by Free League Publishing
Desperate Heroes in the Oldest City in the World: The City of Kings by Frank West
Rely on Your Friends to Escape the Dark Castle
It's a Dog Eat Dog World in Racoon Tycoon
Tabletop Looting in Riot Quest by Andrew Zimmerman Jones
When Disney Meets Mad Max: Aftermath: an Adventure Book Game by Plaid Hat Games
Claim the Night in Terrors of London from Kolossal Games
Experience an Epic 4X Game with Heroes of Land, Air & Sea
See all our recent Games coverage here.