KNIGHT AT THE MOVIES: RED DUST (1932)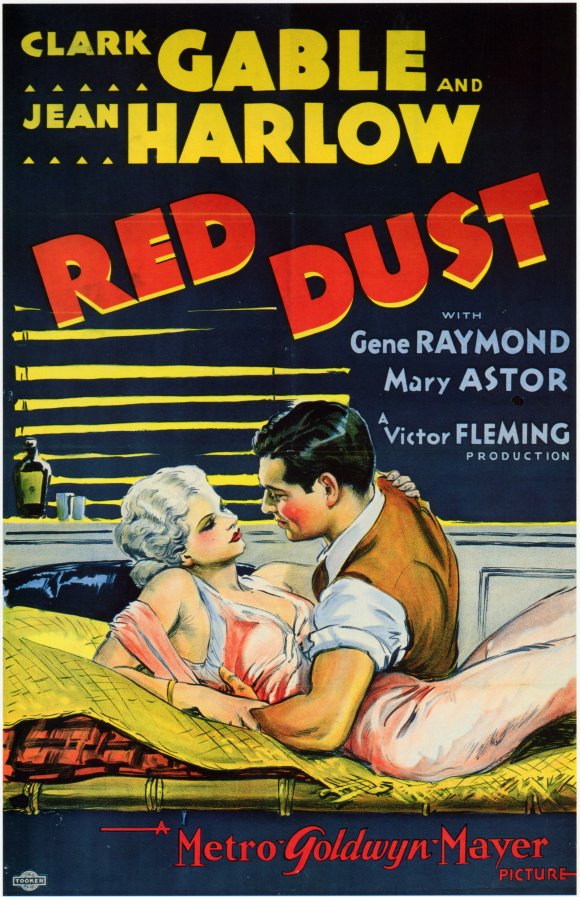 I took a break from my depressing Noirvember playlist last weekend and watched Red Dust (1932) one of the scandalous movies that led to the Hayes Code. I remember it being mentioned in "A Confederacy of Dunces" in that Ignatius Jacques Reilly claims that his parents went to the pictures one night, saw Red Dust, then went home and conceived him.

Clark Gable, in peak SILF* form, runs a rubber plantation in SE Asia. Two women come up the river in a boat and into his life: Jean Harlow, a prostitute looking for a place to hide out from police trouble in Saigon, and Mary Astor, a good young bride with a good young husband Gable has employed to survey for an expansion. Everyone involved gets hot and bothered. And drenched. Clark Gable gets a wet shirt scene that rivals the classic Pride and Prejudice Colin Firth plunge.