Knight At The Movies: Ice Cold In Alex (1958)
Knight At The Movies: Ice Cold In Alex (1958)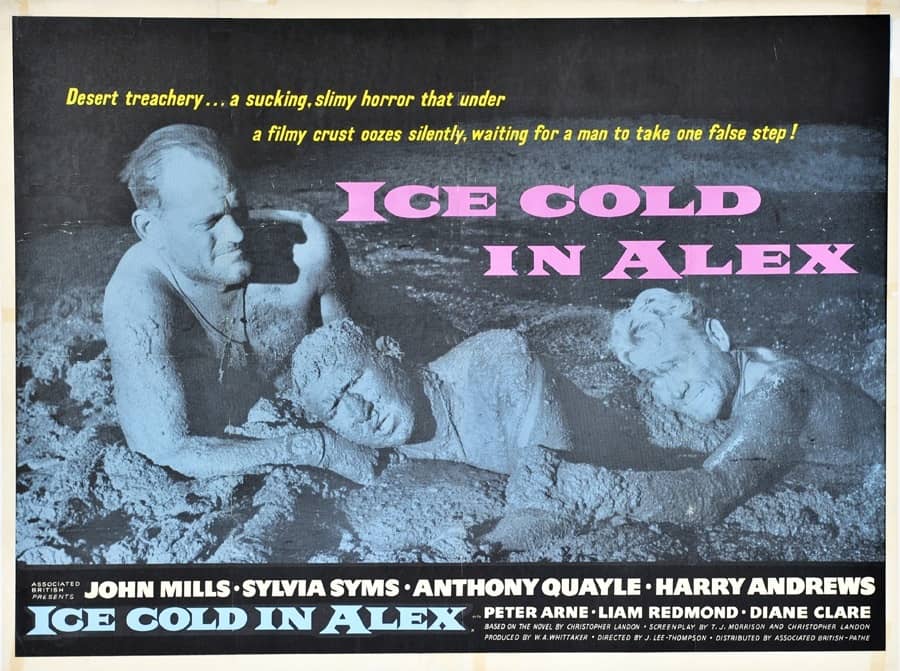 Every time I tell Brit friends I'm a big fan of the "stiff upper lip" British war films of the 50s like Sink the Bismark and The Dam Busters they always, *always* want to talk about Ice Cold In Alex. I had to confess that I'd never seen it. For some reason it was simply unavailable over here.
Having rectified that today, thanks to Amazon Prime, I can see why. I was riveted.
It's the story of a group of UK medical officers assigned to pull out of Tobruk and retreat to Alexandria as Rommel makes his last, fateful drive to history at El Alamein. But for a war film, there isn't really even a battle, this is more of a "man vs. nature" movie of four people — and one tough ambulance that's the real star of the film (an Austin K2 ambulance lovingly referred to as "Katy," who you end up rooting for much like the motorboat in "The African Queen") — against the desert. If "Katy" didn't inspire Werner Herzog in Fitzcarraldo I'll eat both of my dad's old sun hats, the big ones my mom sent me.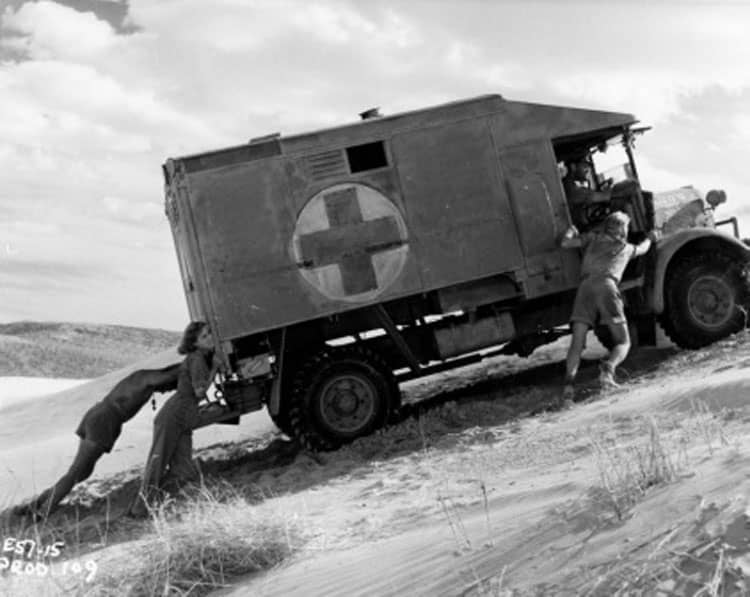 It resembles the Bogart wartime vehicle Sahara (1943) in that it's a trek across a desert picking up stragglers and dodging Germans, except this is a story of pure survival. They have no expectations that they can make a difference in the campaign. All they can do is try to get back to what's left of the British forces in North Africa.
The main character is John Mills as Captain Anson of the Royal Medical Corps. Anson has seen too much action and he's cracked. He's a drunk now. After a tragic failure of nerve as they escape a German patrol he resolves not to drink again until they get to Alexandria, where he knows a place where they serve the best beer in the city, poured so cold that the glasses frost up.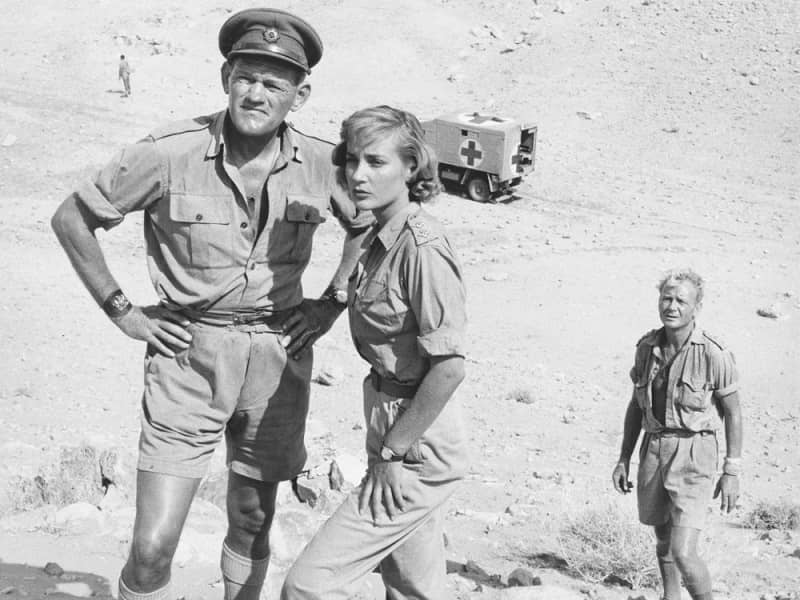 The minor characters are great. Everyone gets a chance to shine, even the Germans. My favorite was a Long Range Desert Group officer tasked with destroying supplies on the retreat who seemed to be treating the entire operation as a delightful prank, sort of a college Rag Week spree with the Afrika Korps the object of his bedevilment rather than a hated professor.
The real revelation to me was Harry Andrews as M.S.M. Pughs. I've seen him as an old man in lots of films (he was one of the elders of doomed Krypton at the beginning of the 1978 Superman). It was pure treat to see him in his prime. I thought he left the rest of the cast well behind, even Sir John Mills.
If there was a flaw, and it's a minor one, I thought that the nurse played by Sylvia Syms just looked too damn beautiful the whole way through. She was a great actress; you could tell how she felt about each of the men through her body language. But she just kept looking gorgeous despite traversing the Quattara Depression in a steel box. Nervous and gorgeous. Tired and gorgeous. Overwrought and gorgeous. Resolved and gorgeous. Of course this was the 50s. You had sweaty women to look at at home. You went to the movies to enjoy looking at a beautiful woman looking beautiful. I understand that during the difficult shoot her husband would mail her dirty limericks which she'd read aloud to her fellow actors and the crew, which would be popular and repeated until the next letter and a fresh limerick arrived.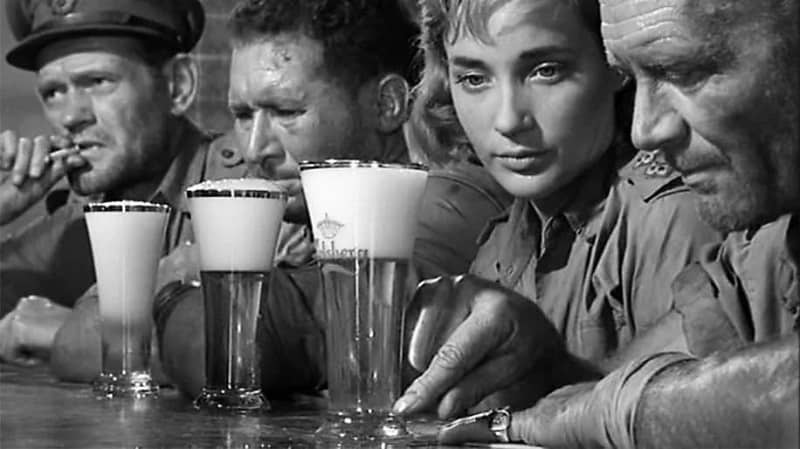 And my God, the ending. If I ever write an ending like that I'll die happy.
If you're not thirsty for an ice-cold Carlsberg after watching this one, you're made of much tougher stuff than I.
---
E.E. Knight is a sf/fantasy author who enjoys movies, music, and tabeltop and computer gaming.