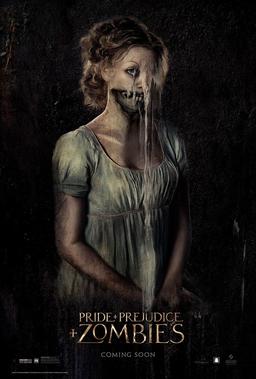 As you probably know by now, the author-side of Seth Grahame-Smith is fond of taking classic tales and turning them into horror stories. And if you've ever read one of those stories you might be of the mind that he's a better screen writer / producer than he is an author.
Or at least I am.
Case in point: Abraham Lincoln: Vampire Hunter was one of those books I couldn't get my hands on fast enough back in 2010, having been previously gifted with a copy of SGS's book How to Survive a Horror Movie (which to this day never fails to make me chuckle). But in spite of the fact it debuted at number four on the NYT's Best Seller List, Abraham Lincoln: Vampire Hunter felt a little like SGS had conscripted a public-domained biography of Abraham Lincoln and stuck in some paragraphs here and there about vampires.
No – it actually felt a lot like that.
Which is primarily why I never backtracked and read SGS's previous foray into this reworked genre, Pride and Prejudice and Zombies.
Published in 2009, the idea for the novel came from SGS's editor at Quirk Books. Using Jane Austen's classic novel Pride and Prejudice as a platform, it was suggested that SGS mix a zombie plot into the novel; which is precisely what he did, comparing the entire creative process to doing "microsurgery" on Austen's original text.
---