Old Dark House Double Feature VI: The Ghost and Mr. Chicken (1966) and Hillbillies in a Haunted House (1967)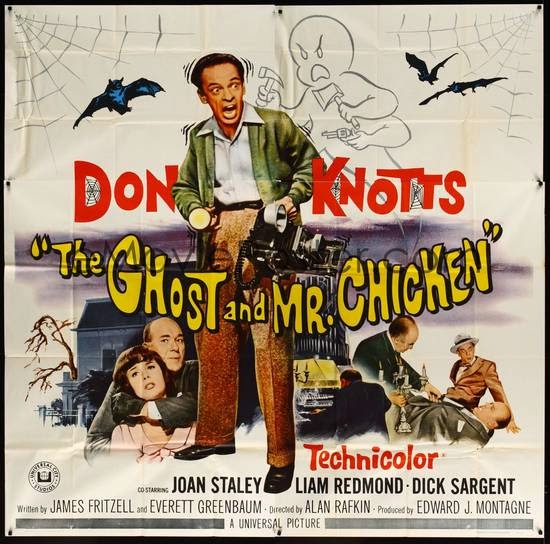 This time around, two old dark house flicks that are separated by about a year. A classic of the genre and one's that's a bit of a dud.
The Ghost and Mr. Chicken
Universal Pictures (1966)
Directed by Alan Rafkin
Written by Jim Fritzell and Everett Greenbaum
Starring Don Knotts, Joan Staley, Liam Redmond, Sandra Gould, Dick Sargent and Skip Homeier
Your opinion about The Ghost and Mr. Chicken will probably depend on how you feel about Don Knotts, someone who made a career of playing variations on the same character — a jittery, keyed up guy who often tried to cover up his bumbling with bluster.