Star Trek Movie Rewatch: Star Trek IV: The Voyage Home (1986)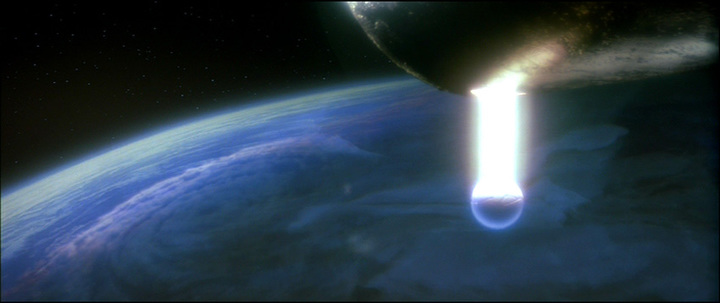 I'm not always the most attentive or detail oriented movie watcher. So, as I came to the end of The Voyage Home, the fourth of the original cast Star Trek movies, I realized that I still didn't know exactly what was going on with those whales.
After movie three — The Search For Spock — the crew of the late starship Enterprise (watch the aforementioned for more details on that) are laying over on Vulcan, getting their commandeered Klingon ship up to speed when Earth finds itself menaced by a Big Dumb Object of some sort. It demands that it be paid a tribute of whales – or something like that — or it will wipe out the Earth in dramatic fashion. Our heroes enact that time honored SF convention of slingshotting around the sun to go several centuries back in time (with keen precision, I must note) and pick up a few whales, which they spirit off in a hastily built whale tank in the Klingon ship.