Haunted Bushes, Serial Killers, and Mysterious Strangers: Algernon Blackwood's The Listener and Other Stories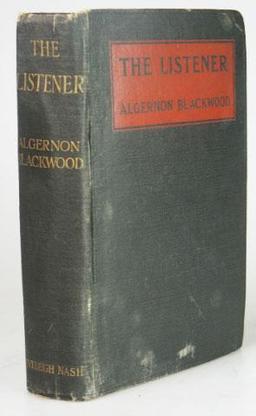 The Listener and Other Stories
By Algernon Blackwood
1907/1917
The Listener and Other Stories was Blackwood's second fiction collection. It was published a year after the first one, The Empty House and Other Ghost Stories. It contains "The Willows," a novella that's arguably one of his best known works and one whose reputation is well deserved. The rest of the collection doesn't come off quite as well as the previous one but it has some good moments.
"The Listener"
An understated story, as with so much of Blackwood's fiction. As the story progresses the narrator, who lives in a boarding house that isn't exactly the Ritz, has various odd experiences and seems to be coming apart at the seams. Well done, but for some reason it didn't really work for me.
"Max Hensig — Bacteriologist and Murderer"
No supernatural or weird content in this one but it's not a bad effort. Max Hensig is a sort of prototype of the Hannibal Lecter type of serial killer, who happens to like poisoning people. Plays out as a cat and mouse game between the killer and a reporter.