Star Trek Movie Rewatch: Star Trek Into Darkness
Star Trek Movie Rewatch: Star Trek Into Darkness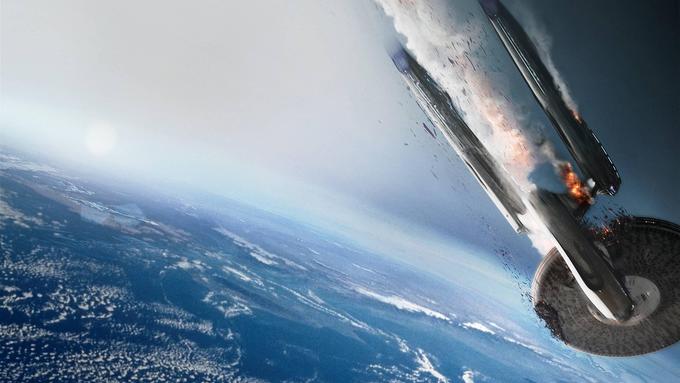 I don't remember if I groaned aloud when I realized that the second Star Trek "reboot" was going to be a Khan movie. It's entirely possible. One might reasonably wonder why the production team chose to do a reboot of a reboot, if you'll pardon the expression, when they could have taken so many directions with the story. I suspect that sheer commerce ruled the day and the notion, common in moviemaking and publishing, that whatever worked before must surely work again.
So did Star Trek Into Darkness work? Not so much for me. I'll admit that I wasn't disposed to be too charitable to either of the reboots in the first place. But I made a valiant attempt to be open-minded.
But, anyway. In my review of The Wrath of Khan I noted that it was something of a war of the overactors, with William Shatner going toe to toe with Ricardo Montalban. While Shatner's character won the day in the movie, I awarded Montalban an honorary retro-Oscar for Best Overacting Performance in a Star Trek Movie.
But now I have beheld the overacting majesty that is Benedict Cumberbatch and I might have to rethink that position. He plays none other than Khan in this new incarnation of the Star Trek/Khan saga. It's quite a rip-snorting performance, with volume knobs at 11 pretty much all the way through.
I could go into a detailed plot summary but as with The Wrath of Khan it doesn't matter much. It's walloping non-stop summer blockbuster type action. Black hats against white hats as mini-Kirk and our gang set out to foil the big bad Khan one more time.
Random Observations
Kicks off with a rousing scene that apparently serves no purpose but raising pulses and giving Pike a reason to rip Kirk and Spock a new you-know-what later in the movie.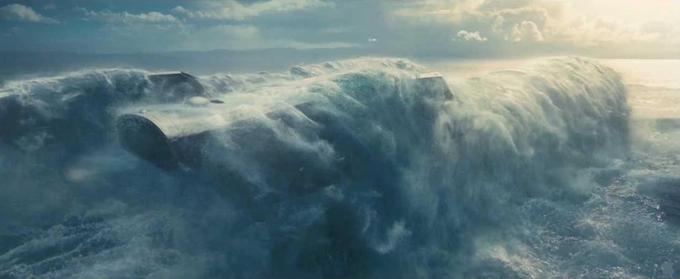 Why does Spock have inflatable ears?
It wasn't clear (to me, anyway) why the Enterprise was underwater early on but watching it rise up out of the water was impressive.
Were the scenes of Khan in his fishbowl prison cell meant to recall Hannibal Lecter?
Alarm clock sounds will not change in the next several centuries.
Nice designs for the future version of London and the alien planet at the beginning.
More Beastie Boys. I have nothing against the Beastie Boys but I don't get it.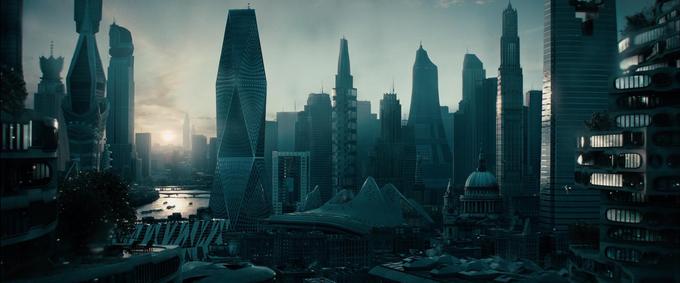 Some decent scenes. Pike reading Kirk the riot act and demoting him. Kirk and Scotty going to the mat over torpedoes and Scotty quitting.
Was the skirmish with the Klingons lifted directly from a video game?
Do we need more sage advice from wise old Nimoy Spock? And how is Quinto Spock able to dial him right up? I missed that explanation.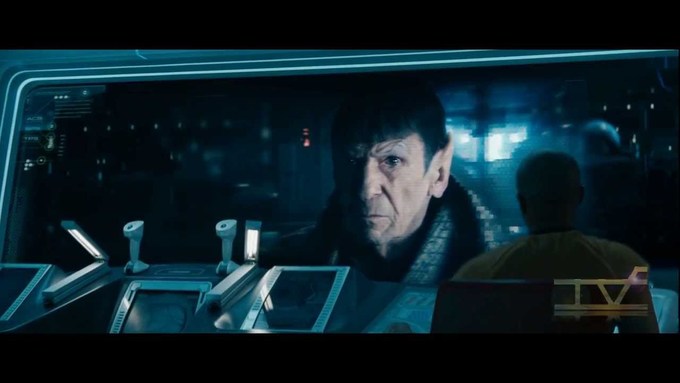 Is J.J. Abrams the highest paid hack of all time? Not saying. Just asking.
The previous articles in this series are:
Star Trek: The Motion Picture (1979)
Star Trek II: The Wrath of Khan (1982)
Star Trek (2009)
---
William I. Lengeman III's last article for us was Mutants, Burger Creatures, and Genetically Engineered Sharks: Orbit 12. He holds forth at www.wileng3.com.