Star Trek Movie Rewatch: Star Trek V – The Final Frontier (1989)
Star Trek Movie Rewatch: Star Trek V – The Final Frontier (1989)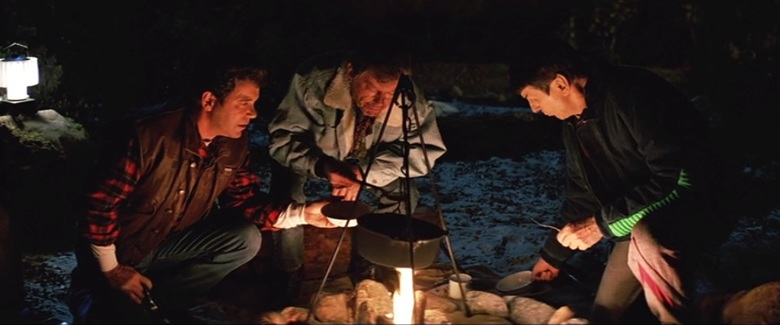 Early on I was inclined to be charitable about Star Trek V: The Final Frontier and I wasn't really sure what all the fuss was about. As you may be aware, the consensus seems to be that it was one of the worst of all of the Star Trek movies.
But up until about the halfway mark I didn't quite get it. Not that the first half of this movie is a masterpiece, mind you. But as the second half began to unfold I started to catch on.
The plot can be dispensed with in a few words. Spock's half-brother — one of those free-spirited emotional Vulcan types — commandeers the Enterprise and sets off to the center of the galaxy to find God. Which doesn't seem to be all that far removed from the premise of the first Star Trek movie. Which also featured an abundance of scenes of people trying to look awed but mostly looking dopey. Since there's little drama or interest to be found in this premise there's also some standard stuff about Klingons with bad intentions lurking about.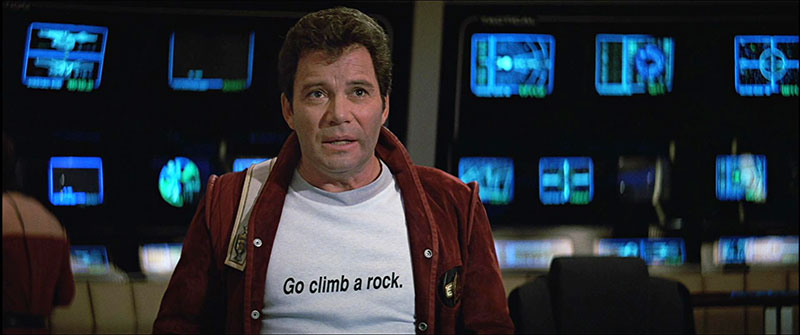 After it was all over I found myself a bit befuddled, mostly by all that God stuff and what actually transpired. I'm not always the most attentive viewer and it didn't seem clear to me. So I did some additional research into the matter, at Memory Alpha, the well-known Star Trek site. Which suggests the following:
It is now apparent that the this is not the God of Sha Ka Ree, Spock says, or any other God but merely a malevolent life form imprisoned on this planet behind the Great Barrier and it simply needs the Enterprise to escape.
Well, it wasn't apparent to me, buddy. As for the notion that The Final Frontier is the worst of the Star Trek movies, I'll say that it's certainly in the running, so far.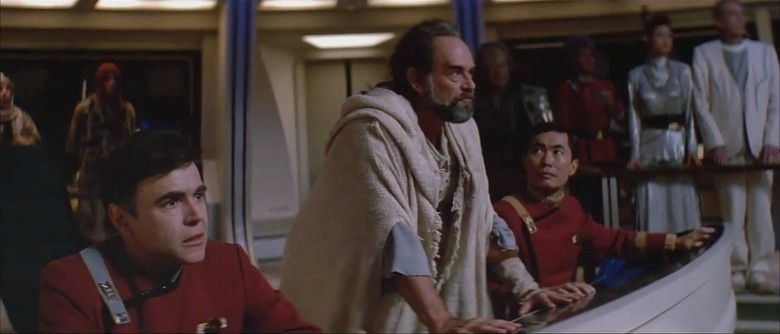 Random Observations
When people go camping centuries in the future they will dress exactly like we do today.
When people drink whiskey centuries in the future the bottles will look exactly like they do today.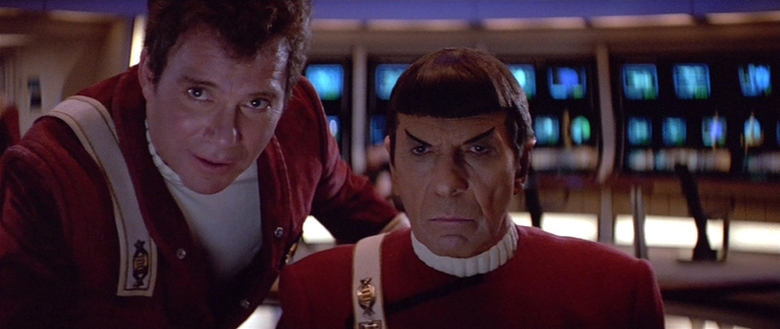 A periscope on a Klingon ship? Seriously?
Is it just me or was Uhura's dance scene one of the low points of the movie?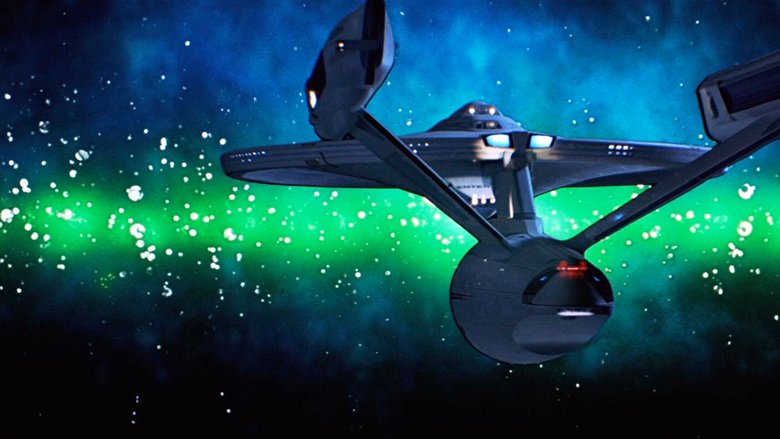 The special effects for God (or whatever it was) could have used a lot of work.
I know I'm beating a dead horse but…pointed sideburns. In this installment some of them looked like they were sharp enough to pop a balloon.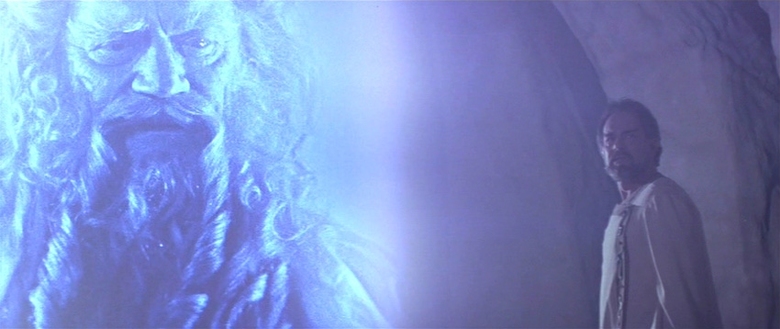 The previous articles in our Star Trek Rewatch are:
Star Trek: The Motion Picture (1979)
Star Trek II: The Wrath of Khan (1982)
Star Trek (2009)
Star Trek Into Darkness (2013)
Star Trek III: The Search for Spock (1984)
Star Trek IV: The Voyage Home (1986)
See all of our epic Star Trek coverage here.
---
William I. Lengeman III's last article for us was Here Be Spiders: Arachnophobia & Arachnoquake. He holds forth at www.wileng3.com.