BookRiot on Seven Standalone Novels for Fantasy Lovers
BookRiot on Seven Standalone Novels for Fantasy Lovers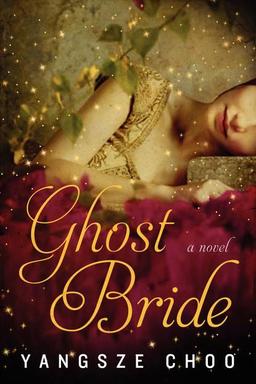 Last week I stumbled on a copy of Yangsze Choo's debut fantasy novel The Ghost Bride in a remainder bin at Barnes & Noble, and snatched it up. I first heard about it in Matthew David Surridge's review here at Black Gate last year — and more recently, I saw it included in A.J. O'Connell's entertaining article at BookRiot, 7 Standalone Novels for Fantasy Lovers, published back in March. It's good to have a highly functional network that alerts you to the best new stuff.
The first thing I did after getting it home was to check the rest of A.J's list though, to see what else I've missed. What's so great about standalone novels? Here's A.J. to explain it.
Stand-alone fantasy novels are beautiful things. You read one book, and get one complete story, with all the resolution you need. You can close the book with a satisfying thunk at the end, knowing that the characters have completed their journeys, and that all the ends are more or less tucked in neatly…

For this list, I stuck to two rules. The books had to be published more or less recently (the oldest book here is from 2008), and they had to be true stand-alones, not part of an author's pre-existing fictional universe; just one perfect bubble of fiction, floating on its own.
Here's what she said about The Ghost Bride:
Choo's first novel is about the Chinese tradition of ghost marriage, a tradition in which one (or both) participants are dead. In this novel, the bride in question is Li Lan, a young woman whose family has fallen on hard times. Because her parents' financial troubles have made it hard for her to find a husband, she is married off to the spirit of a wealthy young man who has recently died, and finds herself suddenly pulled into the world of the afterlife.
A.J. also discusses The Night Circus by Erin Morgenstern, The Ballad of Black Tom by Victor LaValle, The Goblin Emperor by Katherine Addison, The Sorcerer of the Wildeeps by Kai Ashante Wilson, and several other intriguing titles. Check out the complete list here.