Nero Wolfe's Brownstone – 3 Good Reasons: Not Quite Dead Enough
Nero Wolfe's Brownstone – 3 Good Reasons: Not Quite Dead Enough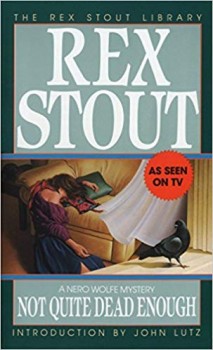 I have written a LOT about Sherlock Holmes and Solar Pons — some of it here at Black Gate. I even write newsletters about each one. And I had a pretty neat hardboiled/pulp column here. But my favorite mystery series, bar none, is Rex Stout's Nero Wolfe. I've read and re-read each story multiple times and never tire of them. I even adapted one of the old Sidney Greenstreet radio shows into a pastiche (more of those are coming).
The genesis of Hither Came Conan (which I'm sure you're following here at Black Gate) was actually an essay I wrote for my first (and so far only) Nero Wolfe Newsletter: 3 Good Things. Since I have far more writing projects (including a similar Robert E. Howard Newsletter) planned than, you know, actually written, issue two of The Brownstone of Nero Wolfe isn't in the immediate future. So, as time allows, I'm going to write up some new 3 Good Reasons entries and post them here under the Nero Wolfe's Brownstone moniker. I'd read and write REH and Wolfe just about all day, if I could. So, here we go…
Welcome to the first installment of 3 Reasons. With a goal of eventually tackling every tale of the Corpus, I'll give three reasons why the particular story at hand is the best Nero Wolfe of them all. Since I'm writing over seventy 'Best Story' essays, the point isn't actually to pick one – just to point out some of what is good in every adventure featuring Wolfe and Archie. And I'll toss in one reason it's not the best story. Now — These essays will contain SPOILERS. You have been warned!
The Story
It's World War II and Archie is 'Major Goodwin', working for military intelligence. The Army wants Nero Wolfe to help with a particularly tricky issue, and the corpulent detective won't talk to anyone. Archie is assigned back to the Brownstone to talk some sense into Wolfe. He finds the world's most ordered household routine turned upside down and is dragged into a case brought to his attention by Lily Rowan.
3 GOOD REASONS
ONE – The First Three Chapters
Quite possibly my favorite sustained opening in all of the Corpus. Archie shows his brash side in chapter one. Major Goodwin is in the office of the head of US Army Intelligence. And though only promoted to major three days before, he pushes for the rank of colonel. He does not sway his commander, but it's classic Archie.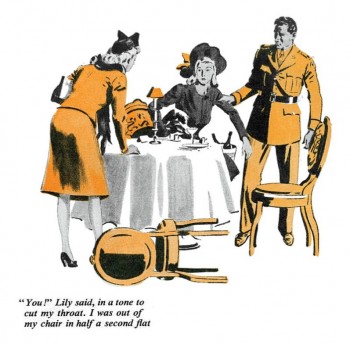 In the next chapter, Lily Rowan, who he has been avoiding since enlisting, snags the seat next to Archie on the plane, having chased him to DC. Archie is chilly, wanting nothing to do with her. His stated reason to her is because of her stance on Ireland giving up naval or air bases; which is patently ridiculous to her (and the reader). The best we get out of Archie is that 'he's in the Army now.'
We get an inside glimpse of Lily, who realizes that she's chasing after a man – not the norm for her. And Archie's unflappable determination to ignore her. Archie later ruminates on the fact that he wouldn't be happy to see her get the electric chair, but he also wouldn't want to see her get away with murder. "Not Quite Dead Enough" tells us more about their relationship than most other stories in the Corpus.
And as if that weren't enough, in chapter three Archie finds the Brownstone all but abandoned! The office is dusty and unused. And the only consumables in the kitchen are oranges, prunes, lettuce, applesauce and tomatoes. He's convinced that both Wolfe and Fritz are dead.
But there's even more! We meet Wolfe, who "didn't exactly look smaller, he merely looked deflated." Wearing one of Archie's sweaters, Wolfe and Fritz have been starving themselves and exercising (we're not talking about playing pool or darts: Wolfe is actually walking outside to lose weight!)! They plan on joining the army, going overseas and killing some Germans.
Archie, who has been ordered by the Army to get Wolfe to use his brain and work on a case, is almost distraught. He actually walks out of the Brownstone to keep from unloading on Wolfe, bringing these very entertaining first three chapters to a close.
TWO – The Lengths Archie Will Go to Get Wolfe to Work
I mentioned there are spoilers, right? While I don't want to give everything away, Archie finds a corpse and immediately comes up with a way to get Wolfe back to work for the Army. He plants some of his own hair underneath the scarf that was used to strangle the woman and plants some clear fingerprints. Later, he is waiting on the front stoop for the police to arrive. He refuses to answer any questions and is tossed in the clink. He uses his one call to phone the press (not Lon Cohen, but Bill Pratt of The Courier). The next day's headline reads, 'Army Major Held in Murder Case. Nero Wolfe's Former Assistant Locked Up.'
Oh my. The scene in Cramer's office where Wolfe, Cramer and Archie unravel all of this is outstanding. Wolfe's anger at Archie is palpable. Wolfe is forced to clear Archie, with Archie demanding that Wolfe let Colonel Ryder come see him before he'll open the bag.
Archie intentionally frames himself for murder to force Wolfe into working on a case for Army Intelligence. Wow.
THREE – The Motive & Method For the Crime
I've given away quite a bit, so I'll actually hold back in this area. But I'm fairly certain I've not run across this particular motive before. It's perfectly logical, but it probably wouldn't be enough for you and I. Well, for me, anyways (looks askance at the reader).
Prolific pulpster Lester Dent, in Master Plot Formula, right out of the gate, states the story should have, "A Different Murder Method for the Villain to Use."
While the actual method used in this case is not uncommon, it's essentially composed of two parts and it's definitely not an everyday thing. It's certainly not replicated anywhere else in the Corpus. And the way Wolfe breaks it apparently would never occur to Archie. When you put the two elements together, this one kinda sticks out.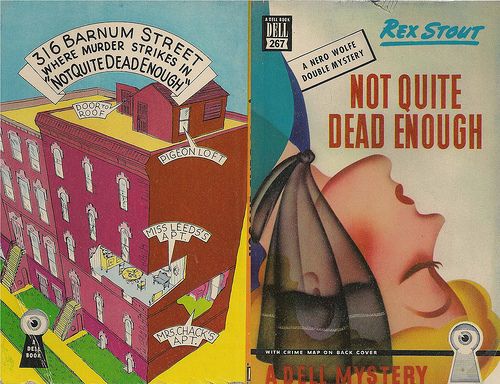 ONE BAD REASON
Archie at his Worst?
Having heard that she is dead, Archie rushes to Ann Amory's apartment. Roy Douglas is standing in Ann's doorway, "his face pasty and twitching, trembling all over." Archie has come upon a man who has just killed his fiancé, looking way beyond discomfited. And Archie gives him some money and sends him out of town to keep an eye on the possible killer, who he also instructed to leave town!
Archie is very good at his job. He usually succeeds when Wolfe sends him on a mission and he's dedicated enough that it bothers him when he fails; even if the task was herculean. But this can't be considered one of his shining moments.
Now, he did put some thought into it. As he said, "After all, Roy Douglas was Ann's fiancé, and although it seemed incredible that he could have been coolheaded enough to sit and chin with me about pigeons just after strangling his sweetheart, I had to make sure, if I didn't want to make a double-breasted boob of myself." So, Archie does his due diligence. He reports, 'It was gratifying to know I hadn't slipped the murderer a hundred bucks to take a trip to the country.'
The gratification was short-lived, as Archie did exactly that. Roy didn't flee and he returned to town, going directly to the Brownstone, as instructed. But while the police were (cluelessly) looking for Ann Amory's killer, Archie had him stashed at a hotel in the country.
It's understandable, since Lily Rowan, his girlfriend, lied outrageously, and he relied on what she said. But facts are facts: Archie isn't an admirable private investigator in this one.
MISCELLANEA
The head of Army Intelligence tells Archie that he did a good job with 'that mess down in Georgia.' Here we have an unrecorded adventure of Archie (sans Wolfe, while he was in the military).
This is one of a few stories using World War II as a backdrop. It was paired with another, "Booby Trap" and published as a double novella in 1944 as Not Quite Dead Enough.
General Fife and Colonel Rider are mentioned in this story and play prominent roles in "Booby Trap." Colonel Cross is mentioned but not seen in both stories.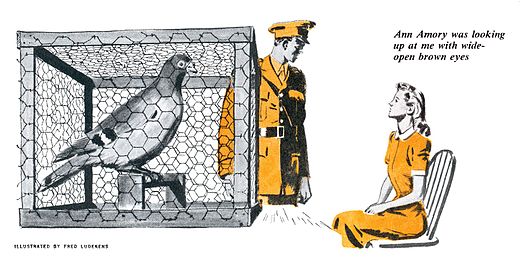 YOU DON'T SAY
"That house seemed to be inhabited exclusively by conclusion-jumpers." – Archie
"I am going to kill some Germans. I didn't kill enough in 1918. Whatever your reason for coming here – I presume it is your furlough before going overseas – I am sorry you came. I am quite aware of the physical difficulties that confront me, and I will tolerate no remarks from you. I am more keenly aware of them than you are. I am sorry you came, because I am undertaking a complicated adjustment in my habits, and your presence will make it more burdensome. I congratulate you on your promotion. If you are staying for dinner –" Wolfe to Archie
Stebbins – "Well – for instance. When did you last see Ann Amory?"

Archie – "Aw, hell," I said regretfully. "You would do that. Ask me the one question I'm not answering tonight. This is my night for not answering any questions whatever about anybody named Ann."
PRIOR NERO WOLFE POSTS
The Public Life of Sherlock Holmes
Meet Nero Wolfe
The R-Rated Nero Wolfe
Radio & Screen Wolfe
A&E's 'A Nero Wolfe Mystery'
A Sidney Greenstreet Nero Wolfe Pastiche – 'Stamped for Murder'
---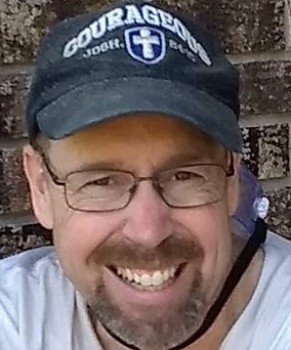 Bob Byrne organized Black Gate's current Monday morning 'Hither Came Conan' series, which features a different Robert E. Howard scholar each week, putting forth the best elements of each original story featuring Conan the Cimmerian.
His 'A (Black) Gat in the Hand' was a regular Monday morning hardboiled pulp column from May through December, 2018.
His 'The Public Life of Sherlock Holmes' column ran every Monday morning at Black Gate  from March, 2014 through March, 2017 (still making an occasional return appearance!).
He also organized Black Gate's award-nominated 'Discovering Robert E. Howard' series.
You can find his free, online Nero Wolfe Newsletter here. Also, his Sherlock Holmes and Solar Pons Newsletters. Also free!
He is a member of the Praed Street Irregulars, founded www.SolarPons.com (the only website dedicated to the 'Sherlock Holmes of Praed Street') and blogs about Holmes and other mystery matters at Almost Holmes.
He has contributed stories to The MX Book of New Sherlock Holmes Stories – Parts III, IV,  V and VI.
And he will be in the anthology of new Solar Pons stories coming this Spring.