Hither Came Conan: John C. Hocking on "The Scarlet Citadel"
Hither Came Conan: John C. Hocking on "The Scarlet Citadel"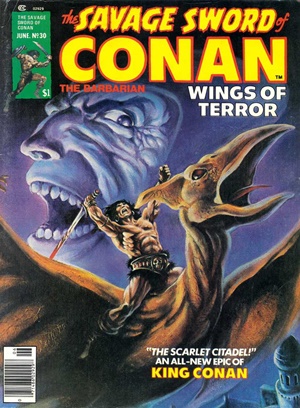 I'm here to sing the praises of Robert E. Howard's Conan story, "The Scarlet Citadel."  This classic yarn first appeared in the January 1933 issue of Weird Tales and was the second Conan story to see print, following "The Phoenix on the Sword."   This is a tale of Conan when he was King of Aquilonia, and many, Karl Edward Wagner among them, have noted it shows clear parallels to Howard's only Conan novel, the peerless The Hour of the Dragon.
In "The Scarlet Citadel," Amalrus, King of Ophir, requests military aid from Aquilonia, saying that the kingdom of Koth, ruled by Strabonus, is pushing over his borders.  Conan comes to the aid of an ally in need, of course, but soon finds he has been deceived, that Amalrus and Strabonus are in league to betray and entrap the Cimmerian and his army.  Conan's forces are mercilessly destroyed, and he is captured and tossed into the dungeons of a sorcerer of Koth, Tsotha-lanti.  This wizard has been using his dungeons to work eldritch experiments and otherwise practice occult deviltry, the result being a dark underworld setting as memorable as Tolkien's Moria.
Attempting to escape the dungeon, Conan encounters Pelias, a wizardly foe of Tsotha-lanti, and sets him free from the embrace of a grotesque plant.  Pelias, sinister but apparently genuinely grateful, helps Conan escape and get back to Aquilonia, where the barbarian eventually leads an army against his enemies in a spectacularly described battle.
Forming the tale's climax, this battle juxtaposes close combat with sweeping scenes of massed armies in thunderous conflict.  Perhaps this is sacrilege, but these battle sequences, as uniformly wonderful as they are, simply don't move me as much as the scenes of the Cimmerian's more personal encounters.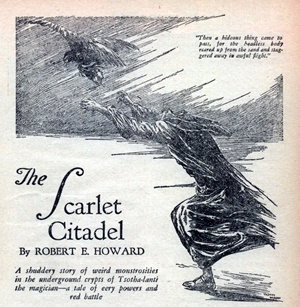 Even noting this contrast seems somewhat unfair when I consider that many of Conan's scenes in "The Scarlet Citadel" are among the most memorable that Howard ever put on the page.  The Cimmerian comes to startlingly vivid life as REH has him demonstrate defiance, courage, loyalty, rage, nobility and humility in both deeds and in sharp, pithy dialogue.
One small moment that has always stood out for me is when the sorcerer Pelias, released from his bondage and making free with the luxuries of Strabonus's palace, recognizes Conan as a King and offers to serve him some wine.  The Cimmerian simply won't let him do it, pouring a goblet for Pelias then drinking from the bottle himself.  Our hero clearly believes in a rough comradery among companions in adversity, even if his companion happens to be a fearsome sorcerer.
Some of the finest and most memorable scenes of dark sorcery in the canon can be found here, fantastical imaginings that fit the Cimmerian's saga as neatly as a stiletto does its sheath.  This is a classic Weird Tale that veers deeply into supernatural horror and does so with such skill and vision that several scenes surely number not only among the finest examples of the dark fantastic put forth by REH, but as highlights of fantasy fiction as a whole.
Conan's groping through the nighted dungeons beneath "The Scarlet Citadel" are superb in both conception and execution, amounting to a tour de force of macabre fantasy.  It is tempting to simply list a catalog of the wonderfully chilling encounters Conan has in this sequence, but one in particular clearly displays not only REH's well-renowned lush imagination, but also his less celebrated mastery in structuring a story.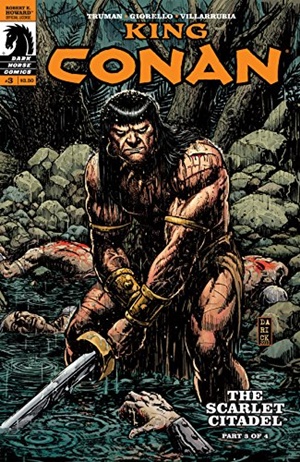 The Cimmerian is chained in the dungeons beneath the Scarlet Citadel, a maze populated by weird and menacing creatures dominated by a slinking albino snake 80 feet long. REH shows the serpent to the reader twice to build trepidation and suspense.
The first time is when it kills a foe of Conan who foolishly comes into the dungeons to taunt the shackled King.  It strikes like a rattler, with force enough to knock the man across the corridor, then swiftly wraps the luckless wretch in its coils like a constrictor.  Bones crunch.  This scene drives home how fearfully lethal this creature is.
Later Conan encounters the snake while stealing through the corridors seeking escape, and he freezes in place while it glides past.  Brilliantly, REH has a nigh invisible demon, lurking in the darkness undetected beside Conan, reveal itself only when the presence of the serpent causes it to flee.  The horrors of the pit themselves fear the pale snake, chief horror in a kingdom of horrors.
Having neatly established the serpent as an overwhelmingly formidable force of evil, what does REH do?  Does he have Conan come to grips with the thing and battle it?  You couldn't blame any reader of heroic fantasy to expect that, perhaps even to see it as inevitable, but REH ultimately uses it to much more resonant and memorable effect.
When, in his dungeon wandering, Conan discovers the imprisoned wizard Pelias, he releases him from the grip of a demonic plant grotesque enough that I can imagine it drawing a grin from Clark Ashton Smith.  Pelias displays a helpful attitude to the barbarian who freed him, but there is clearly more to him than is readily seen and he doesn't seem like a good man to cross.  This becomes vividly clear when he and Conan abruptly come face to face with the pallid serpent.  Conan braces himself for desperate combat but, in a remarkable climax to the author's handling of his ophidian villain, the serpent gazes at Pelias, then turns and flees.
When Conan wonders why, Pelias replies, "The scaled people see what escapes the mortal eye… You see my fleshly guise; he saw my naked soul."
The serpent's narrative thread is built skillfully toward this brief scene, to which it forms a kind of climax while also illuminating the character of Pelias with unique power.  If the reader had any doubt about the sinister, veiled power of Pelias, it is dispelled by the revelation that the fearsome albino serpent turns in full retreat after simply getting a good look at him.
This small, carefully wrought sequence has impact enough that it could serve as the climactic conclusion of a short horror story, but it's just another remarkable element woven into "The Scarlet Citadel," inarguably a superb work of heroic fantasy and a lustrous gem among the treasure trove that is Robert E. Howard's saga of Conan the Cimmerian.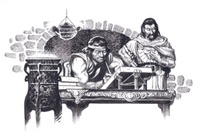 From the Dusty Scrolls (Editor comments)
The second story written after Howard completed "The Hyborian Age," it reflects his world building, with the multiple nations and political intrigues.

Conan's trek underneath the Scarlet Citadel is a classic dungeon crawl, decades before the term came into use.
Howard, again, pushes forward his view on 'barbarism vs. civilization.' The scene in which Conan faces his captors and gives his speech about who is more suitable to be a king, is one of this best pieces of writing in the Conan Canon.
 Howard continues ending his Conan stories with an element of the fantastic – certainly appealing to Weird Tales readers, as well as editor Farnsworth Wright.

Touched on by John, Howard drew heavily on this story for his lone Conan novel, The Hour of the Dragon. When Raymond Chandler cobbled together his short stories into novel form, I think he called it 'repurposing.'
Prior Posts in the Series:
Here Comes Conan!
The Best Conan Story Written by REH Was…?
Bobby Derie on "The Phoenix in the Sword"
Fletcher Vredenburgh on "The Frost Giant's Daughter"
Ruminations on "The Phoenix on the Sword"
Jason M Waltz on "The Tower of the Elephant"
Up Next Week: Morgan Holmes looks at "Iron Shadows in the Moon/Shadows in the Moonlight"
---
John C. Hocking is the author of the forthcoming Conan and the Living Plague.  His short fiction has appeared in Flashing Swords, Black Gate, Skelos, and Tales From the Magician's Skull.  His novella Black Starlight is currently being serialized in Marvel's new Conan the Barbarian comic.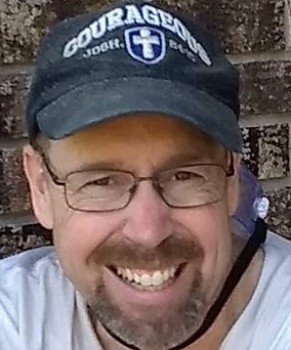 Bob Byrne's 'A (Black) Gat in the Hand' was a regular Monday morning hardboiled pulp column from May through December, 2018.
His 'The Public Life of Sherlock Holmes' column ran every Monday morning at Black Gate  from March, 2014 through March, 2017 (still making an occasional return appearance!).
He also organized Black Gate's award-nominated 'Discovering Robert E. Howard' series.
He is a member of the Praed Street Irregulars, founded www.SolarPons.com (the only website dedicated to the 'Sherlock Holmes of Praed Street') and blogs about Holmes and other mystery matters at Almost Holmes.
He has contributed stories to The MX Book of New Sherlock Holmes Stories – Parts III, IV,  V and VI.
And he will be in the anthology of new Solar Pons stories coming this year.