The Top Black Gate Posts in November
The Top Black Gate Posts in November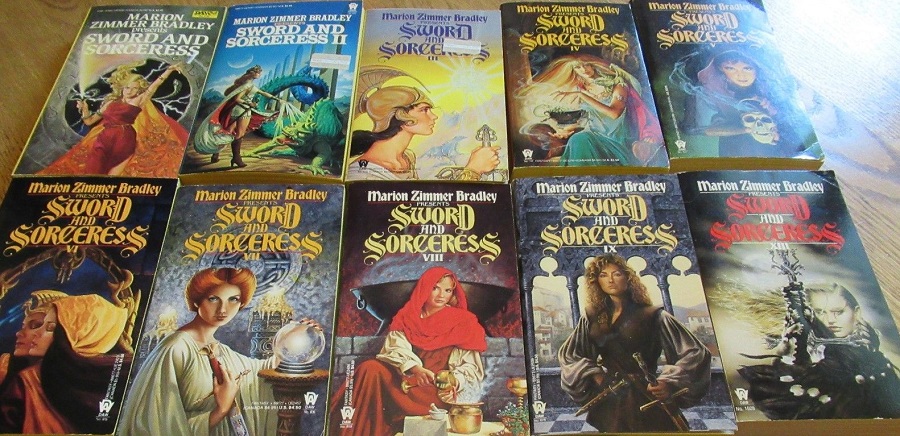 Sean McLachlan was the Black Gate MVP for November, with two articles in the Top 5: "Happy Halloween! Here's Some Nightmare Fuel" at #3, and "Ten Ways You Know Your Evil Empire Is Doomed," which scored the #5 slot. Hot on Sean's heels was Ryan Harvey with two Pellucidar posts, his review of Edgar Rice Burroughs's Savage Pellucidar (#6) and the Series Wrap-Up (#10).
The most popular article last month was our survey of Marion Zimmer Bradley's Sword & Sorceress anthology series, which has been published semi-continuously since 1984. The post spawned at least one follow-up, a more personal look back on the series by Elizabeth Cady, to be published here in the next next few days. Coming in at #2 was Bob Byrne's review of the film Murder on the Orient Express. Rounding out the Top Five was our look at S. A. Chakraborty's new novel The City of Brass.
An update on Beneath Ceaseless Skies placed seventh, followed by Fletcher Vredenburgh's review of Robert E. Howard's The Road of Azrael. And Steven H Silver nabbed the ninth slot on the list, with his Michael Moorcock re-read "Elric and Me."
The complete list of Top Articles for November follows. Below that, I've also broken out the most popular overall articles, online fiction, and blog categories for the month.
The Top 50 Black Gate posts in November were:
There were plenty of older articles popular last month as well. The 25 most popular blog posts written before November were:
The Top Black Gate Online Fiction features were:
The top categories last month were:
The Top 50 Black Gate blog posts in October are here, and you can see all 79 posts we made in the month of November here.