Black Gate Online Fiction: "Stand at Dubun-Geb" by Ryan Harvey
Black Gate Online Fiction: "Stand at Dubun-Geb" by Ryan Harvey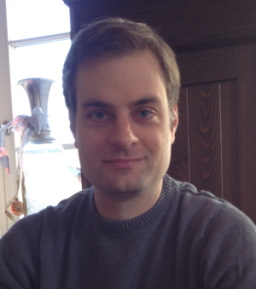 Ryan Harvey returns to Ahn-Tarqa, setting of "The Sorrowless Thief," for another heroic fantasy packed with adventure, swordplay, and weird magic.
Jelmez, the lookout, waved to them from his perch over the ravine.

"What is it?" Guyuk yelled. "The Sorghul?"

"I don't know. You'll have to see this for yourselves. Only an old tale-spinner could describe such a thing."

A hundred feet along they reached a stretch of sheer limestone wall. Centuries of erosion from winter storms had caused a landslide that ripped a wound in the mountains' roots.

Even the oppressive Dubun-Geb could not diminish the majesty of the forty-foot giant revealed inside that gash. It had the outlines of a man, but there was nothing of warmth or life to its gargantuan frame of bronze and steel. A flattened oval served as a head, and the rain washed over an obsidian visor that covered the place where eyes should be. Like any creation of the Art, it exuded the Sorrow. None of them had felt it so potently before; it crushed the breath from their lungs.

"A colossus," Khasar exclaimed.
Ryan Harvey won the Writers of the Future Contest in 2011 for his story, "An Acolyte of Black Spires," part of his science-fantasy series set on the continent of Ahn-Tarqa. His previous Ahn-Tarqa story for Black Gate, "The Sorrowless Thief," appeared here on April 7th. Ahn-Tarqa is also the setting for Ryan's e-book novelette, "Farewell to Tyrn," and his upcoming novel, Turn over the Moon. His work has appeared in Every Day Fiction, Beyond Centauri, Aoife's Kiss (upcoming), and the anthology Candle in the Attic Window. He writes science fiction, fantasy, and the shadowy realm between both, as well as a long stint writing a column at Black Gate.
The complete catalog of Black Gate Online Fiction, including stories by Peadar Ó Guilín, Dave Gross, Mike Allen, Vaughn Heppner, Mark Rigney, Aaron Bradford Starr, Martha Wells, Nina Kiriki Hoffman, E.E. Knight, C.S.E. Cooney, Howard Andrew Jones, and many others, is here.
"Stand at Dubun-Geb" is a complete 5,500-word short story of heroic fantasy. It is offered at no cost.
Read the complete story here.