Black Gate Online Fiction: "The Sorrowless Thief" by Ryan Harvey
Black Gate Online Fiction: "The Sorrowless Thief" by Ryan Harvey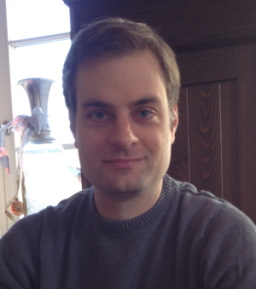 Dyzan Ludd was the Sorrowless Thief, and the prize he had in mind proved he was insane — or a thief like none other in Ahn-Tarqa.
At the time I had lost interest even in the meager profession of begging. I gave up my alms bowl and crawled into a smoke pit in the most dismal part of Ahn-Tarqa's most dismal city.

I do not know how many days I droned away on a cot in a sweltering common room filled with narcotic smoke before I heard that voice. Its tone spoke sharp and clear from a place outside drugged dreams. I propped myself onto an elbow so I could listen to it.

The voice belonged to a tall man perched over the dreamer in the cot behind mine. The speaker was pestering the dreamer with questions. "You're a fool to bother," I muttered.

My head swam from the smoke, but I could see the man turn to look at me. "I've heard that sometimes the best knowledge in the city comes from men in smoke pits."

"Sometimes. But this near to the Month of the Moon we're all close to dead. You're better off pestering the sots drowning themselves in a tavern."

"Taverns are filled with other thieves," he answered. "I don't want to make competition. Not with the haul I plan to make."
Ryan Harvey won the Writers of the Future Contest in 2011 for his story "An Acolyte of Black Spires," part of the science-fantasy series on the continent of Ahn-Tarqa, which is also the setting for "The Sorrowless Thief," his ebook novelette "Farewell to Tyrn," and upcoming novel Turn over the Moon. His work has appeared in Every Day Fiction, Beyond Centauri, Aoife's Kiss (upcoming), and the anthology Candle in the Attic Window. He writes science fiction, fantasy, and the shadowy realm between both, as well as a long stint writing a weekly column at Black Gate.
The complete catalog of Black Gate Online Fiction, including stories by Emily Mah, David C. Smith and Joe Bonadonna, Aaron Bradford Starr, Mark Rigney, C.S.E. Cooney, Vaughn Heppner, E.E. Knight, Jason E. Thummel, Howard Andrew Jones, Harry Connolly, and others, is here.
"The Sorrowless Thief" is a complete 7,000-word short story of sword & sorcery. It is offered at no cost.
Read the complete story here.