Why isn't Conan a Mary Sue?
Why isn't Conan a Mary Sue?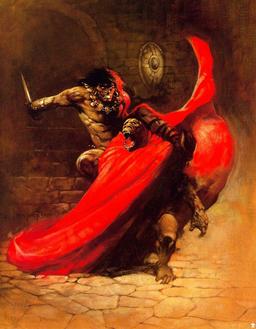 How is Conan not a Mary Sue?
The barbarian is pretty obviously Robert E Howard's authorial self-projection into the Hyborian Age. Big, bellicose and amoral, but honourable and never mean. He's mighty-thewed death on two legs, women fall into his arms, kingdoms fall at his feet. He male bonds when he falls into good company, and despite being a barbarian fish out of civilised water, he commands the loyalty of his men and the respect of those nobles worthy of respect.
He's everything Robert E Howard was and wasn't and might have been had the big Texan lived long enough to fight in WWII. (Imagine Howard as a veteran of Iwo Jima, and the great literature he would have written…)
Really, how is he not a Mary Sue? (He certainly fails a Mary Sue test)
And yet, Conan survived the oh-so-ironic later 20th century. One whiff of Thrud should consigned him to the company of Captain Future and Doc Savage: The emperor barbarian has no clothes on! He even weathered Terry Pratchett's slash and burn through the genre.
Was it just that Howard invented Sword and Sorcery?
No. Conan's literary longevity is more than just about being first with sandals on the ground.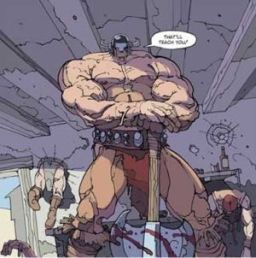 Bill Haley & His Comets were the first mainstream rock and roll band, but we value them now for their retro charm. When we listen to the old stuff for pleasure, it's Elvis or Chuck Berry because their music was good even once the novelty wore off.
Conan is like that. It's not that Robert E Howard was first, it was that he was good. His prose would pass a modern editor with only a few strokes of the red pen. His stories satisfy. He was even perceptive enough to routinely transcend his own of-its-time assumptions about race and gender. People who come to Conan because they like Sword and Sorcery often find themselves caught up in all Howard's writing, including his contemporary boxing tales.
But there were other great and perceptive genre writers of that era, especially Harold Lamb, who did not win a permanent place in mainstream culture. Khlit the Cossack never rode the pages of a Marvel Comic.
So is it down to character? (A different aspect of writing.)
Partly, yes, it has to be.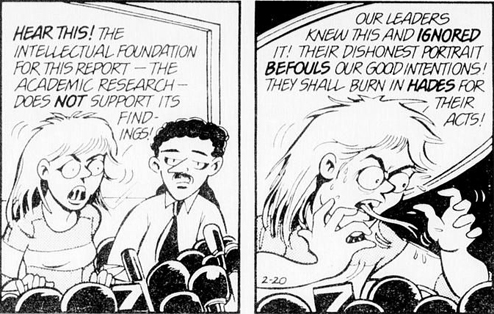 Robert E Howard was (deep breath)…
…a nerdy provincial lad who yearned for far horizons, some conveniently inaccessible, but had reason to stay home; who dabbled in martial arts (boxing) and tinkered with European swords (he did!) but wasn't really a man of action; who was drawn to traditional masculinity, but not really very good at it; who yearned to carouse in wild company, but was probably too self-conscious (or bored by ordinary people) to paint Cross Plains, Texas red; who dreamed of wild women, especially lithe dancing girls, even more especially — one suspects — if they came in fifty shades of Gor, but, perhaps because he needed intellectual companionship as well and the double standards of the time made it an either/or proposition, unaccountably didn't have any in his life; who found civilized mores just a bit too hard to handle in real time…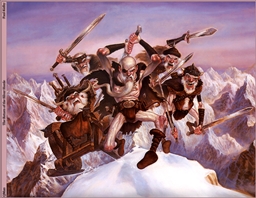 These days he could have gone backpacking, or used SF conventions as a safety net for foreign travel. He could have joined SCA and/or found a local HEMA school. He would have had a D&D group. Played video games. Hung out on Reddit. Found friends and at least one playful belly-dancing cosplaying intellectual girlfriend through fandom (or OK Cupid). He would have…
Well, probably not shot himself at 30, one hopes.
But the point is, it's really easy to imagine a modern  Robert E Howard slowly growing into a place in our extended geeky modern community. Sure, he was also a man of the 1930s, with all the cultural baggage that implies, but Conan is an archetype created in reaction to the experience of modernity (see Understanding the Tower of the Elephant), a spirit guide even.
Conan is such a powerful archetype that he burns through all attempts to satirise him. Satire merely further accentuates the liberating archetypal qualities, whether hair trigger and capacity for effective violence (Thrud), pragmatism and sheer survivor skills (Cohen — but if you like Cohen, you'll love the non-ironic Khlit the Cossack), or plain speaking stark moral code (Hunk-Ra). It's like sending up Heavy Rock. You still end up with Heavy Rock, so much so that Spinal Tap released an album in 2009 and are still touring!
However, all the-wish fulfillment in the world won't wash if the character is a Mary Sue.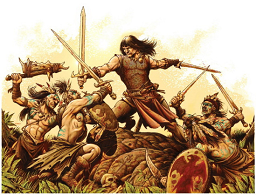 Which brings us back to, how come Conan isn't a Mary Sue?
Definitions of Mary Sue are notoriously vague and fluid. However, they boil down to: character's specialness makes them super-likable, super attractive, omnicompetent, and always victorious (unless they heroically self-sacrifice). All this specialness makes them irritating, kills the tension and thus the story.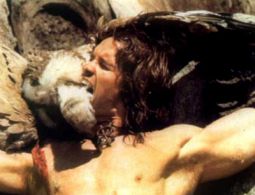 Yes Conan is "special" — has a special backstory, special culture, special collection of names. However, this mostly works against him.
Rather than like him for it, other characters just lump Conan's specialness together under the heading "barbarian" and demean and distrust him accordingly. He's attractive to women, but — judging by how he mostly starts his stories single —  in a "disposable bit of rough way". When he does fall in love with a peer or make a worthy friend, this just makes him vulnerable to tragedy.
He is highly skilled, but overspecialized. He's great at barbarian things that are only handy where applicable. As a thief he's all about the stealth, but less so about building gangs and nurturing relationships with fences. As a ruler, Conan is a charismatic leader, but not a courtier nor politician, and thus his reign is easily threatened. He's always victorious in violence, but there's often a cost and almost always suffering. Ultimately, it's his indomitable will despite suffering that make us want him to win, and mop our brows when he does.
Ultimately, then, Conan is not a Mary Sue because Robert E Howard had the greatness not just to create such an archetypal character and write him well, but also to make life hard for him in interesting ways because of who he was. One of the most iconic images of Conan is not of him smiting the multitudes, but of him surviving crucifixion by feeding off a vulture(*), which pretty much says it all.
It's interesting that Dumarest, Sharpe and Honor Harrington also fit this mould. If you can think of some others, please tell us in the comments.
---
M Harold Page is the Scottish author of  The Wreck of the Marissa (Book 1 of the Eternal Dome of the Unknowable Series), an old-school space adventure  yarn about a retired mercenary-turned-archaeologist dealing with "local difficulties" as he pursues his quest across the galaxy. His other titles include Swords vs Tanks (Charles Stross: "Holy ****!") and  Storyteller Tools: Outline from vision to finished novel without losing the magic. (Ken MacLeod: "…very useful in getting from ideas etc to plot and story." Hannu Rajaniemi: "…find myself to coming back to [this] book in the early stages.")