The Top 50 Black Gate Posts in October
The Top 50 Black Gate Posts in October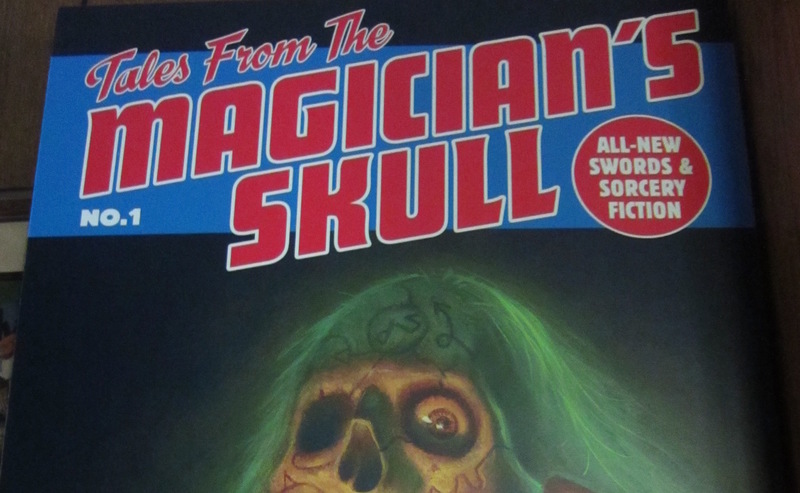 Sword and Sorcery dominated the stage at Black Gate last month. The most popular topic in October was the new S&S magazine from industry pioneers Joseph Goodman and Howard Andrew Jones, Tales From the Magician's Skull, which showed up twice in the Top Ten, first with a far-ranging interview with Joseph and Howard (and their undead overlord, the Talking Skull), followed by a report on the blockbuster Kickstarter that funded the first two issues.
Gaming and game news were definitely popular as well. The #1 article for the month was M. Harold Page's review of Starfinder Alien Archive, followed by our look at the top-sellers at the semi-annual Games Plus auction in Mount Prospect. Goth Chick came in third with her trip report on the Cedar Point HalloWeekends event, featuring Midnight Syndicate's 20th anniversary concert. Rounding out the Top Five were Elizabeth Crowens' interview with horror master Nancy Kilpatrick, and M. Harold Page's advance peek at the Elite Dangerous Role Playing Game.
Coming in at #7 for the month was Fletcher Vredenburgh's touching reminiscence of his long-time gaming circle, "The Past Remembered." Ninth was our feature on the very first piece of Greyhawk fiction, Gygax's 1974 article "The Expedition Into the Black Reservoir: A Dungeon Adventure at Greyhawk Castle." And closing out the Top Ten was our look at the popular Corpse-Rat King novels by Lee Battersby
The complete list of Top Articles for October follows. Below that, I've also broken out the most popular overall articles, online fiction, and blog categories for the month.
The Top 50 Black Gate posts in October were:
There were plenty of older articles popular last month as well. The 25 most popular blog posts written before October were:
The Top Black Gate Online Fiction features were:
The top categories last month were:
The Top 50 Black Gate blog posts in September are here, and you can see all 77 posts we made in the month of October here.