Things Your Writing Teacher Never Told You: Author Pro-Tip from Fran Wilde
Things Your Writing Teacher Never Told You: Author Pro-Tip from Fran Wilde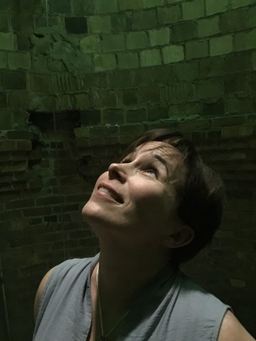 C.T. Booth is a newly-minted graduate of the Columbia College-Chicago Fiction program who writes darkly beautiful fantasy. (She's written one of the most erotic merman-human sex scenes I've ever read… and yes, I've read several.) She was one of the College 7 at the Nebulas last month, and is interning as my administrative assistant, tackling all sorts of writing-related and writing-adjacent tasks this summer. Among those, she's taking over as author-wrangler and editor of the Pro-Tips articles. She's lining up a wonderfully diverse list of writers for the summer. I'm looking forward to reading them. I hope you are, too. – Tina Jens
Hi everyone! C.T. here, and as per that wonderful intro from my mentor Ms. Tina Jens, I am indeed taking over her Author Pro-Tip series for the time being! I hope to include some wonderfully diverse voices and perspectives from all measure of writerly folk in the coming times! In particular I'm going to be focusing on recent Nebula nominees and winners from this year's 2016 Nebula Awards.
First up, we have Fran Wilde, author of Updraft, which was nominated for a Nebula Award for Best Novel, and won the Andre Norton Award for Young Adult Science Fiction and Fantasy.
What do you do to get unstuck and solve writer's block?
Writer's block is a thing that happens. Sometimes it means I need to do some research, sometimes I need to get out and do something other than write for a few hours. Might be I need to eat a food.

But more often than not, what unsticks writer's block for me is switching planes… And by that I mean shifting my work plane. If I'm working in Scrivener (which I often am), I might print out a section and work in my notebook for a while. I might change up the ink I have loaded in my pen. (Right now it's a really bright shade of green.) I might shift to editing a PDF on my tablet. Occasionally, I sketch. Sometimes, I get on a train (admittedly a spendy strategy that works best if I have somewhere work-related to go) or walk or drive to a new writing venue. Often, just the act of shifting writing mediums is enough to kick that stuck idea loose or set a few new ones in motion.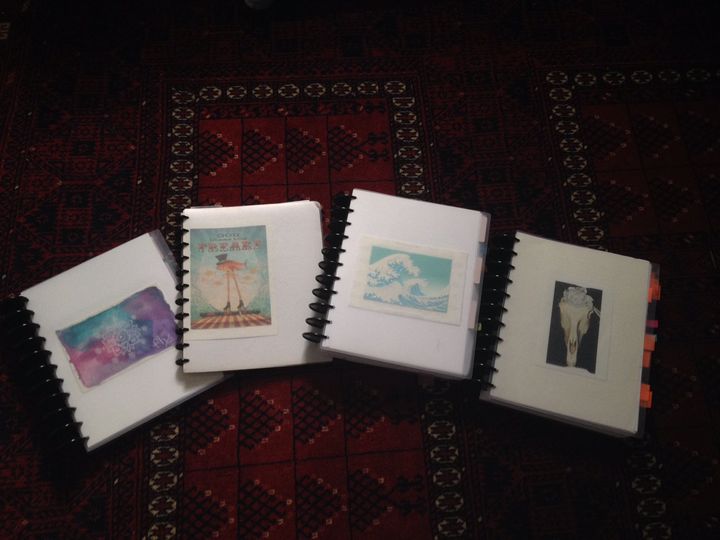 Fran Wilde's work includes the Andre Norton-, and Compton Crook Award-winning, and Nebula-nominated novel Updraft and its sequel Cloudbound, publishing from Tor in September 2016. Her short stories appear in Asimov's, Tor.com, Beneath Ceaseless Skies, and Nature. Her novella The Jewel and Her Lapidary is available from Tor.com Publishing.
She writes for publications including The Washington Post, Tor.com, Clarkesworld, iO9.com, and GeekMom.com. She holds an MFA in poetry and an MA in information architecture and interaction design. She is a 2011 graduate of Viable Paradise and attended Taos Toolbox 2012.
Her digital media projects include games, dynamic widgets, and 3D immersive narratives.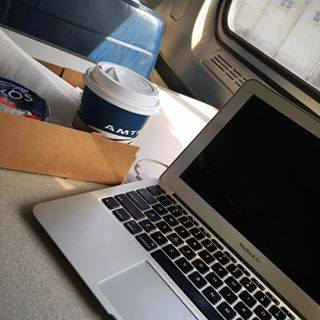 She reads too much and is a friend of the Oxford comma.
You can find her on twitter @fran_wilde.
If you have a question you'd like me to pose to the pros, go ahead and suggest it in the comments section!
---
C.T. Booth is a recent graduate from Columbia College Chicago's Creative Writing Department. She originally hails from the small blue collar town of Flint, Michigan, and writes primarily in the Fantasy genre, though she is currently working on a Dieselpunk Young Adult novel. She likes cats, cinnamon in her tea, and playing and writing about video games. Her work has been featured in the award-winning anthology Hair Trigger 38. You can check out more stuff at her website: ctbooth.com