Things Your Writing Teacher Never Told You: Pro-Tip From Elizabeth Massie
Things Your Writing Teacher Never Told You: Pro-Tip From Elizabeth Massie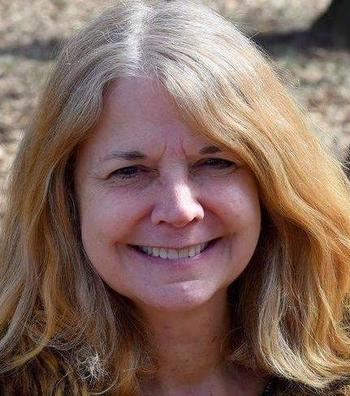 Our Pro-Tip this week comes from Elizabeth Massie – a Bram Stoker Award- and Scribe Award-winning writer of horror and historical novels, short fiction, media tie-ins, poetry, and nonfiction, with works published by Simon & Schuster, Tor, Crossroad Press, Apex Books, Pocket Books, Berkley, Dark Fuse, and more.
What Do You Do to Get Unstuck and Solve Writer's Block?
Some people believe there is no such thing as writer's block…I know it to be a real problem at times, but it can be overcome. I always have at least two, sometimes three, projects going on at a time. A novel, a short story, a poem. Or any combination. When I get stuck on one, I can slide over to the other to work. Then when I come back to the first, that "locked down" feeling is usually gone and I can see it with a fresh eye.
Another trick is to always stop your day's writing in the middle of a scene or in the middle of a sentence, even. Then the next day, when you come to it, you will find yourself more excited to get back into the story because you aren't having to re-heat your engine from scratch.
A third suggestion is to give yourself a day away from writing. Sometimes we need to let our creative wells refill – and they will. So while there are times to push through, there are times to step back.
---
Beth's most recent works include Hell Gate and Desper Hollow (horror novels), Night Benedictions (a collection of meditations and poems), and "All the Babes on Christmas Born" (a new Christmas song, soon to be released.)
She lives in the Shenandoah Valley of Virginia with her husband, illustrator Cortney Skinner.
She also does art set in her mythical Skeeryvilletown, populated by adorable monsters and critters, including  3–Eyed Devil Cat, Fire Breathing Dog O' Death, Boo Boy (a ghost), and Bonehead (a skeleton dog).
She is currently at work on the sixth book of her Ameri-Scares novels for middle grade readers, a new young adult horror/sci fi fusion, and a nonfiction book about religion. She likes geocaching, knitting, hiking, chai, the ocean, and creepy amusement parks. She can't stand cheese and or sound people make when they chew with their mouths open.
You can find out more about her at her webpage, elizabethmassie.com.
Or at Facebook at Elizabeth Massie
The other articles in the Pro-Tip Series are:
Laura Anne Gilman: How to Solve Writer's Block
Lawrence Watt-Evans: I Wish I'd Known This When I Started Writing
Karen Taylor: To Outline or Not to Outline?
Paul Dale Anderson 1: Ideas & Improving My Writing
Paul Dale Anderson 2: Beginnings, Endings, Self-editing and Other Craft Problems
Cat Rambo: Finding the Right Starting Point
Alyssa Wong: When is a Piece Ready to Send Out?
Martin Mundt: To Outline or Not to Outline?
Theodora Goss: Writing in More Than One Medium or Genre
If you've got a question you'd like me to pose to the pros, put it in the comments section.
---
Tina L. Jens has been teaching varying combinations of Exploring Fantasy Genre Writing, Fantasy Writing Workshop, and Advanced Fantasy Writing Workshop at Columbia College-Chicago since 2007. The first of her 75 or so published fantasy and horror short stories was released in 1994. She has had dozens of newspaper articles published, a few poems, a comic, and had a short comedic play produced in Alabama and another chosen for a table reading by Dandelion Theatre in Chicago. Her novel, The Blues Ain't Nothin': Tales of the Lonesome Blues Pub, won Best Novel from the National Federation of Press Women, and was a final nominee for Best First Novel for the Bram Stoker and International Horror Guild awards.
She was the senior producer of a weekly fiction reading series, Twilight Tales, for 15 years, and was the editor/publisher of the Twilight Tales small press, overseeing 26 anthologies and collections. She co-chaired a World Fantasy Convention, a World Horror Convention, and served for two years as the Chairman of the Board for the Horror Writers Assoc. Along with teaching, writing, and blogging, she also supervises a revolving crew of interns who help her run the monthly, multi-genre, reading series Gumbo Fiction Salon in Chicago. You can find more of her musings on writing, social justice, politics, and feminism on Facebook @ Tina Jens. Be sure to drop her a PM and tell her you saw her Black Gate blog.