Things Your Writing Teacher Never Told You: Pro-Tips From Cat Rambo
Things Your Writing Teacher Never Told You: Pro-Tips From Cat Rambo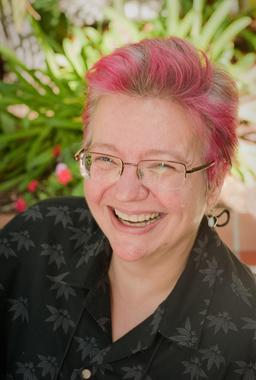 Ahead of her trip to the Midwest for writerly things, this Nebula and World Fantasy awards nominee offers up two Pro-Tips for the blog this week. Chicagoans will have the chance to hear Cat Rambo read from her debut fantasy novel, Beasts of Tabat, at Gumbo Fiction Salon on Wed. Oct. 7th.
I have trouble finding the right starting point for my story. Got any suggestions?
Start writing in the middle of it and worry about the beginning later. Often the beginning is something I don't finalize till the very last end of the draft, and often looking at how the story ends will provide me with ideas for an ending that returns in some way to a moment, location, theme, or other structure from the beginning and helps create a sense of closure. At the end of a story, you need to hear the click of its door swinging shut, and part of creating that is opening the door into it in the right way.
What's one thing I can do to improve my writing?
Read it out loud. This is perhaps the single best piece of advice I can give any writer other than get your butt in the chair and start writing. Reading out loud will help you create something that sounds good in a reader's head, as well as to catch all sorts of errors, typos, and ungraceful things.
---
Cat Rambo lives, writes, and teaches in the Pacific Northwest. Her most recent book is her debut fantasy novel Beasts of Tabat; she is finishing the sequel, Hearts of Tabat. Her 200+ fiction publications include stories in Asimov's, Clarkesworld Magazine, and Tor.com, as well as an ongoing Patreon campaign.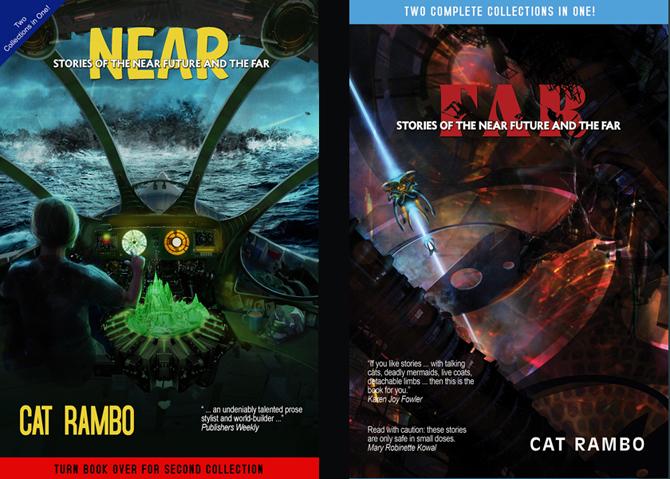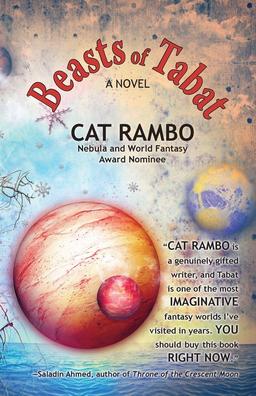 Her story, "Five Ways to Fall in Love on Planet Porcelain," from the collection Near + Far (Hydra House Books), was a 2012 Nebula nominee, while her editorship of Fantasy Magazine earned her a World Fantasy Award nomination in 2012.
She teaches a series of online writing classes, including "Literary Techniques for Genre Writers" and "Moving Your Story From Idea to Draft." (Info here.)
Cat is the current President of SFWA (the Science Fiction and Fantasy Writers of America).
For more about her, as well as links to her fiction, visit her webpage.
The other articles in the Pro-Tip Series are:
Laura Anne Gilman: What do you do to get unstuck and solve writer's block?
Lawrence Watt-Evans: What do you know now that you wish you had known when you started writing/ publishing?
Karen Taylor: To outline or not to outline?
Paul Dale Anderson 1: Ideas & Improving My Writing
Paul Dale Anderson 2: Beginnings, Endings, Self-editing and other craft problems
If you've got a question you'd like me to pose to the pros, put it in the comments section.
---
Tina L. Jens has been teaching varying combinations of Exploring Fantasy Genre Writing, Fantasy Writing Workshop, and Advanced Fantasy Writing Workshop at Columbia College-Chicago since 2007. The first of her 75 or so published fantasy and horror short stories was released in 1994. She has had dozens of newspaper articles published, a few poems, a comic, and had a short comedic play produced in Alabama and another chosen for a table reading by Dandelion Theatre in Chicago. Her novel, The Blues Ain't Nothin': Tales of the Lonesome Blues Pub, won Best Novel from the National Federation of Press Women, and was a final nominee for Best First Novel for the Bram Stoker and International Horror Guild awards.
She was the senior producer of a weekly fiction reading series, Twilight Tales, for 15 years, and was the editor/publisher of the Twilight Tales small press, overseeing 26 anthologies and collections. She co-chaired a World Fantasy Convention, a World Horror Convention, and served for two years as the Chairman of the Board for the Horror Writers Assoc. Along with teaching, writing, and blogging, she also supervises a revolving crew of interns who help her run the monthly, multi-genre, reading series Gumbo Fiction Salon in Chicago. You can find more of her musings on writing, social justice, politics, and feminism on Facebook @ Tina Jens. Be sure to drop her a PM and tell her you saw her Black Gate blog.