Cover Reveal: A Green and Ancient Light by Frederic S. Durbin
Cover Reveal: A Green and Ancient Light by Frederic S. Durbin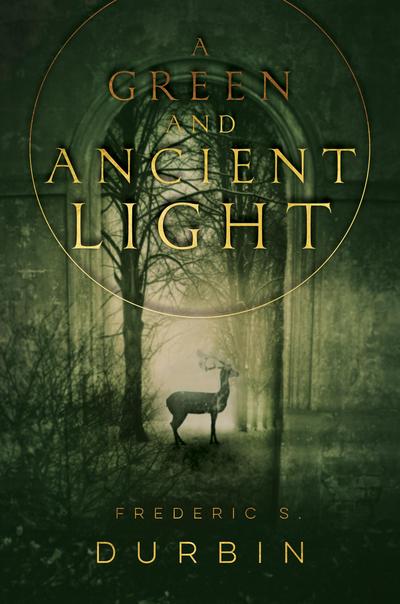 Frederic S. Durbin's short story "World's End" appeared in Black Gate 15, our last print issue, and it instantly made him a favorite among our readers. In his review of the issue, Matthew Wuertz called it "full of action, with a bit of humor… a very fast read."
Fred's first novel was Dragonfly (1999), and his second, The Star Shard, was released in 2012. I've been anxiously awaiting his third, so I was delighted to learn that he's part of the Renaissance in modern fantasy going on at Saga Press. A Green and Ancient Light will be released next June.
Here's the book description:
A gorgeous fantasy in the spirit of Pan's Labyrinth and John Connolly's The Book of Lost Things.

Set in a world similar to our own, during a war that parallels World War II, A Green and Ancient Light is the stunning story of a boy who is sent to stay with his grandmother for the summer in a serene fishing village. Their tranquility is shattered by the crash of a bullet-riddled enemy plane, the arrival of grandmother's friend Mr. Girandole — a man who knows the true story of Cinderella'­s slipper — and the discovery of a riddle in the sacred grove of ruins behind grandmother's house. In a sumptuous idyllic setting and overshadowed by the threat of war, four unlikely allies learn the values of courage and sacrifice.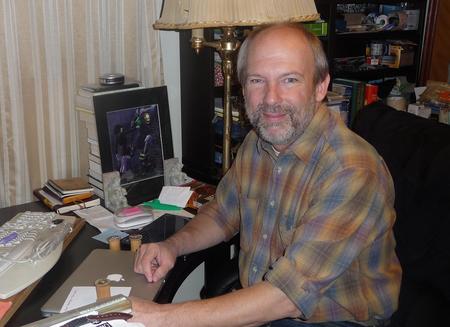 Click on the image above for a bigger version. Here's Fred with his thoughts on the cover art:
I can't imagine a cover more perfectly suited to this book. The title refers to the light that filters through the leaves of the forest — a place of timeless enchantment. I love the dark corners reflecting ever-present danger — and the arched, ancient doorway that seems both a part of the light and a part of the forest. It plays with our perspective: what is in front, and what is behind? Along with the ghostly figure of the deer, the archway invites the reader into a world of magic and mystery.
Patty Templeton interviewed Fred for us in Rolling Cities and Ship Building: A Talk with Frederic S. Durbin, and Nick Ozment teamed with him to explore the magic of Halloween in Oz and Frederic S. Durbin Discuss Hallowe'en Monsters.
Our recent Saga Press coverage includes:
Give a Warm Welcome to Saga Press, Launching This Spring
Loosed upon the World: The Saga Anthology of Climate Fiction edited by John Joseph Adams
The Sea of Trolls Trilogy by Nancy Farmer
The Miriam Black Series by Chuck Wendig
The Grace of Kings by Ken Liu
Cover Reveal: Dark Run by Mike Brooks
Cover Reveal: Mechanical Failure by Joe Zieja
A Green and Ancient Light will be published by Saga Press on June 7, 2016. It is 320 pages, priced at $24.99 in hardcover and $12.99 for the digital edition.
See Saga Press' complete catalog here, and our coverage of all the best in upcoming fantasy here.