Frederic S. Durbin's The Star Shard Now on Sale
Frederic S. Durbin's The Star Shard Now on Sale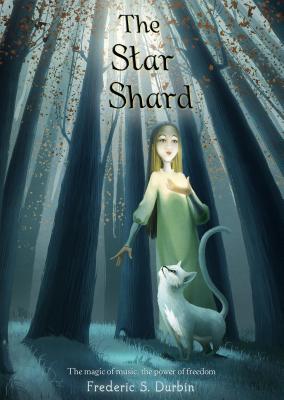 One of the most acclaimed stories in Black Gate 15 was Fred Durbin's "World's End," a terrific sword & sorcery piece featuring two young warrior heroines.
Since it appeared we've been looking forward to his new novel The Star Shard, and now the wait is over. His first novel for children takes place in a deliciously imaginative setting, a massive wagon city that rolls across a dangerous and magical land:
Twelve-year-old Cymbril is a slave on Thunder Rake, a gigantic wagon city that rolls from town to town carrying goods to be sold by its resident merchants. The Rake's master purchases a new slave, a mysterious boy named Loric who is one of the magical Fey. Because he can see in the dark, Loric's duty is to guide the Rake through the treacherous wilderness at night.Cymbril and Loric secretly join forces to plan their escape — soon the two friends thread their way through a series of increasing dangers, encountering an enchanted market and deadly monsters as their one chance for freedom draws nearer.
Frederic S. Durbin's previous novel was Dragonfly, published in hardcover by Arkham House in 1999. If you have not heard him read one of his delightfully stories out loud, you are missing one of the great pleasures of the fantasy genre. You can read Patty Templeton's Black Gate interview with Fred here.
The Star Shard was published by Houghton Mifflin Harcourt. It is 320 pages in hardcover for $16.99. Look for it in better bookstores around the country.