The Assured Place of Superheroes in American Popular Culture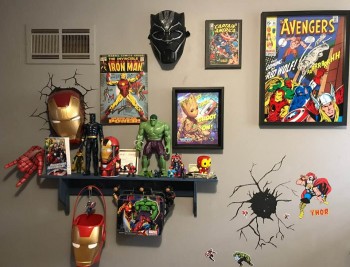 Some people, 24 (or 25?) movies in, are expressing MCU superhero movie fatigue. (Certainly not me or most of my friends — the films continue to be some of the more fun, thrilling entertainments to be had at the cineplex two or three times a year. Is the quality dropping off? Hell no — try to rank 'em; I'll bet several of the ones at the top of the list came out just in the last couple years.) I'm talking about a few critics (some of whom were saying the genre was getting "tired" and "played out" 15 films ago), and a few newcomers who didn't grow up on four-color comics but jumped on the bandwagon when the culture went crazy for costumed crime-fighters.
I can imagine how it must look to them: Now they turn on their TV and it seems like a dozen streaming and broadcast tv shows are about caped crusaders; they check the movie listings and half the films filling up theater screens are about super-powered beings.
They suggest it will eventually play out. They think audiences will finally be sated, the fad will pass. Everyone will grow tired of beautiful people in spandex.
I've got news for them.