Fantasy Warriors and Plastic Toy Soldiers on Memorial Day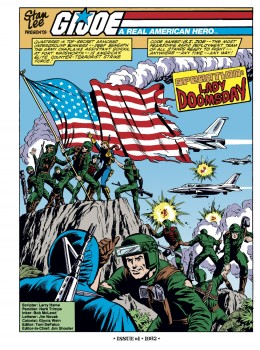 Black Gate is a site devoted to fantasy and science fiction, and an inordinate amount of fantasy and science fiction is devoted to soldiers, warriors, barbarians, slaughter and destruction. Which I'm all for in my fiction.
Today, though, here in the United States, we observe Memorial Day and remember real soldiers and fallen warriors. So, if you don't mind, for the blog today I am posting the transcript of the speech I delivered this morning at the Memorial Day service in Elgin, Minnesota. It is short (I kept it to one page). And if you came here looking for your daily dose of fantasy, don't worry — the speech contains at least one reference to ghosts and alternate realities (How could it not? It is a speech by Oz)…
I brought a plastic army man with me today because I want to talk about the grim knowledge we gain as we grow up, the understanding that comes along with putting aside childish things. When I was a boy — my son's age, and he loves to play with army men — we'd set them up and knock them over. Make our gun and explosion noises, like we'd learned from the movies. It was all right; they're just pieces of plastic.