Why Must Han Solo Die? Revisited
Why Must Han Solo Die? Revisited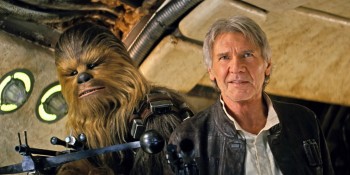 [SPOILERS AHEAD! (But if you still haven't seen the new Star Wars films yet, you probably don't give a damn, right?)]
On July 28, 2014, right here on Black Gate, I predicted that in the new Star Wars film (Part VII: The Force Awakens, released December 18, 2015), Han Solo would die. I also offered some further conjecture about where this would take the plot.
I thought it would be fun to revisit my predictions and see how they panned out. You can read the original brief post HERE, so you can keep score with me.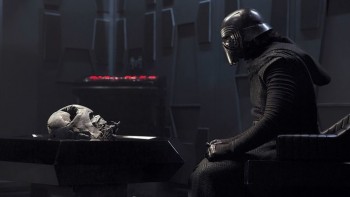 First off, let me just humbly say that I was right! Ho ho! Spot on. Slam dunk. Nearly 17 months ahead of the film's premiere, I NAILED IT. I'm still waiting for my prize. Hello out there? Where the heck's my frickin' prize? (There was a prize for that, right?)
But then look at my second prediction in that article, and be truly awed and amazed… I speculated that the death of Han might have a major character-motivating impact on his and Princess Leia's son. Score another one for me that I predicted they would have a son! And that he would be a major player, with his father's murder playing a significant role in his development.
Okay, the one thing I didn't quite nail was how it would motivate him. I guessed that it might spur the son (whom we now know as Kylo Ren) into becoming a hero like his dad. The big shocker: the son is the one who murders Han. And Kylo aspires to follow in his maternal grandfather's footsteps rather than in those of his parents.
But can I still get a prize?