The Assured Place of Superheroes in American Popular Culture
The Assured Place of Superheroes in American Popular Culture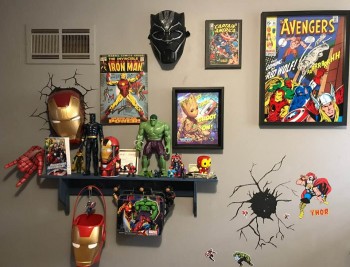 Some people, 24 (or 25?) movies in, are expressing MCU superhero movie fatigue. (Certainly not me or most of my friends — the films continue to be some of the more fun, thrilling entertainments to be had at the cineplex two or three times a year. Is the quality dropping off? Hell no — try to rank 'em; I'll bet several of the ones at the top of the list came out just in the last couple years.) I'm talking about a few critics (some of whom were saying the genre was getting "tired" and "played out" 15 films ago), and a few newcomers who didn't grow up on four-color comics but jumped on the bandwagon when the culture went crazy for costumed crime-fighters.
I can imagine how it must look to them: Now they turn on their TV and it seems like a dozen streaming and broadcast tv shows are about caped crusaders; they check the movie listings and half the films filling up theater screens are about super-powered beings.
They suggest it will eventually play out. They think audiences will finally be sated, the fad will pass. Everyone will grow tired of beautiful people in spandex.
I've got news for them.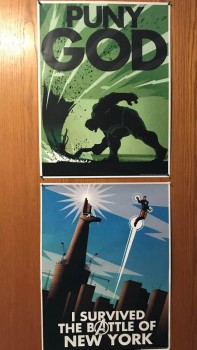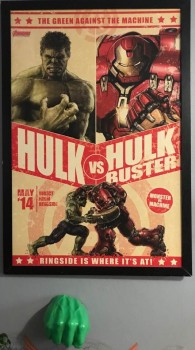 Sure, the current incarnation of the MCU will eventually wind down. Every era comes to an end. But there's no putting the "supes" back in the box — or relegating them back to their original source, cheap newsprint paper, so to speak. They've made the leap from comics into our society's collective unconscious. They are now a firmly established manifestation of our hopes and aspirations. They've become our mythical heroes.
They were always photogenic, with their colorful costumes and envious physiques. And underneath all that, they turned out to be just like us — only with powers granted them to right the wrongs and mete out the justice that we wish we could when we witness unfairness and cruelty. They are an intoxicating wish fulfillment when we feel frustrated and powerless.
So, even if Disney shelves the grand MCU (as they will inevitably do, at some point, in its current form), you're going to keep seeing these characters everywhere you look for the rest of your life. They have become an entrenched part of American pop culture, like giant robots and kaiju in Japan, like masked wrestlers in Mexico. They're here to stay.
ADDENDUM: I should further clarify, I'm not contending that we'll always be having half-a-dozen big-budget superhero blockbusters coming our way for the rest of our lives. Like I said, this is a particular era, and it will draw to a close. But superheroes have become so saturated into our culture that, I think, they have become a permanent fixture and a touchstone for our society. Per Thomas Parker's westerns analogy in the comments below, westerns certainly don't dominate the theater and television screens like they did for the first 80 years of cinema and the first 30 years of TV. But <i>everyone<\i > knows cowboys; they are an archetype that immediately resonates for virtually every American. Love 'em or hate 'em, a guy with boots, a hat, and a six-gun immediately calls up all kinds of references, shorthand for the Wild West myth that is in our blood. Sure, only one or two major western films come along now every couple years (<i>True Grit, 3:10 to Yuma<\i>), but they are also in the DNA of many of our modern narratives in contemporary settings (<i>No Country for Old Men; Longmire<\i > on TV). It is in that more general, broadly pervasive way that I mean they're here to stay.