When Fantasy and Theology Collide: Some Thoughts on Satan
When Fantasy and Theology Collide: Some Thoughts on Satan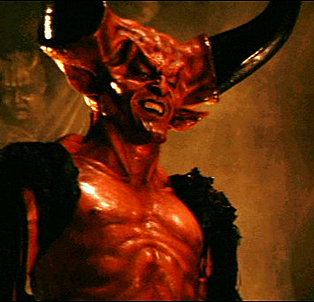 I recently met a woman whose father-in-law had been a federal prison guard at a medical prison that held the "Blind Sheikh" back around the time of the 9/11 terrorist attack. The Blind Sheikh (Omar Abdel-Rahman) was an associate of Osama bin Laden and the planner behind the 1993 World Trade Center bombing — one of the early "masterminds" of Al Qaeda. In other words, a real life counterpart to the nastiest, most nefarious villains in our fictional thriller novels and cinema fare.
She told me that her dad-in-law spoke to the Sheikh a couple times, as could be expected: casual banter will occasionally happen between guards and the imprisoned criminals they are guarding. She said the Sheikh seemed friendly enough to her father-in-law, but she added, "The Sheikh told him that we worship three gods. That was a big issue he had with us, that we worship three gods. So much of it was cultural misunderstanding."
It was immediately clear to me from this third-hand paraphrase that by "us" the Sheikh meant Christians, and that by "three gods" he was referring to the Trinity. Technically it's a theological misunderstanding, and a common one. At a cursory glance it does appear that Christians worship three Gods — the Father, the Son, and the Holy Ghost. Even some early Christian sects rejected the Trinity as heretical because it seemed too polytheistic. Of course, orthodox Christians do not consider them as three separate gods but as three-in-one (a concept that is somewhat hazy even to many Christians).
I don't know what her father-in-law said to the Sheikh, but what he could have replied with was this:
"Sheikh, do you have a body?"

"Yes."

"Do you have a soul?"

"Yes."

"Do you have a spirit?"

"Yes."

"And are you still one person?"
That is, at best, an imperfect analogy of the doctrine of the Trinity, but it's a starting point.
But the bigger issue here for most of us is that, whether someone believes in one god or three gods or a whole pantheon of gods or NO gods, none of that is a good reason to blow someone up.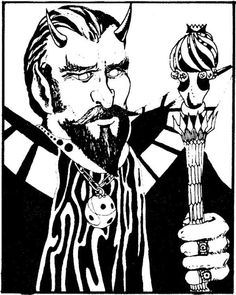 And this is where I want to pivot to the most notorious, infernal supervillain of all time, infamous in the world's great religions and bestselling works of fantasy, the guy who has been adored by a few but feared by billions: the Devil. Old Nick. Mr. Scratch. Lord of Darkness and Father of Lies, the Great Dragon, perhaps best known by his old Hebraic name: Satan.
Satan, in the Old Testament, was actually not a proper name; it simply meant "adversary." Only gradually did he start to be personified as a single entity. By the time of the New Testament, he was the full-on rebellious fallen angel we popularly know today.
He and his ilk — Beelzebub, Asmodeus, and all the rest of that horned coterie — have provided bogeymen to frighten children at bedtime as well as seriously psychologically traumatic threats to plunge otherwise rational adults into long, dark nights fearing for the existential state of their soul.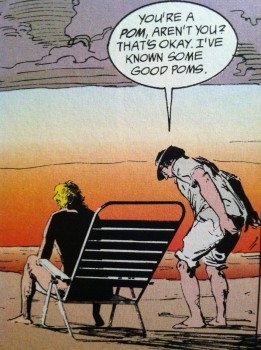 He has strolled into popular entertainments to make deals — usually deals that do not bode well for the taker, although the occasional clever protagonist has managed to turn the tables on Old Scratch. Sometimes he is just misunderstood, burdened with the unbearably heavy job of being King of Hell; feeling burnt out, he has abdicated his throne to take a vacation, offering the position to other gods and deities. He has teamed up with the Winchester brothers against a common foe. His minions give Buffy no end of trouble when what she'd rather be doing is slaying (or shagging) vampires. He inspired some cool '70s heavy metal album art. His offspring sometime become reluctant superheroes. In modern popular culture, like in the frescoes and bas-reliefs of an old cathedral, he is all over the place.
Which brings me back to the Blind Sheikh and his myopic interpretation of Christian doctrine. If you are going to hurt innocent people in the name of your god, I really don't care if you call your god Yahweh or Allah or Betty Crocker: the actions, not the name, reveal whom you serve. This is the work of the Adversary. You serve Satan.
This is something I think we can all agree on whether one believes in an actual Satan or not. I lean towards not, although even if there is not an actual entity that could be identified as Satan there is clearly a Satanic force at work in the world, empowered by the collective unconscious.
What do I mean? Let me give you a more benign example. I don't think there is an actual flesh-and-blood Santa Claus, yet millions of toys appear without fail under trees and in stockings around the world each year on the morning of December 25. We created Santa, and we created Satan too. (Is it mere coincidence that their names are an anagram? Probably.)
Something doesn't have to be real to be served. It is imbued with a secondary life from its animators; and can, then, in a sense, take on a life of its own.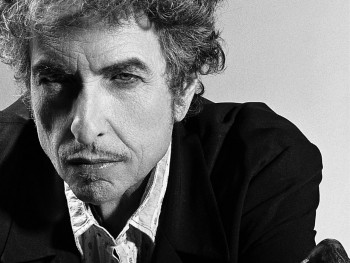 Dylan once sang, "You gotta serve somebody. It might be the Devil, or it might be the Lord, but you gonna have to serve somebody." And, hey, he won the Nobel Prize in Literature last year, so what was he talking about? Well, at the time he was going through his zealous evangelical phase, so he was probably being pretty literal. But there's a broader interpretation that can be applied even if one does not believe in a literal Lord or Devil. Every action you take will serve good or ill, will hurt or heal, will reveal or conceal (Sorry. Not sure why I slipped into rhyming mode there. Maybe because I was just listening to Dylan).
Point is, regardless what name an action is taken under, the action speaks for what or whom it serves. If a person murders people in the name of Jesus, he has served Satan. If a person murders people in the name of Allah, he has served Satan. If a person murders people in the name of Buddha or Vishnu or the Flying Spaghetti Monster, he has served Satan.
A similar point was made by C.S. Lewis in his children's fantasy book The Last Battle (the seventh and final book in The Chronicles of Narnia, published in 1956). In that book, a soldier from the Calormene army finds himself in the presence of Aslan. He falls in worshipful awe and wonder at Aslan's feet, and is remorseful that he spent his life serving the god Tash. He is prepared to be slain, but Aslan accepts him and reveals to him a startling (and, to some readers, theologically controversial) fact: "Child, all the service thou hast done to Tash, I account as service done to me."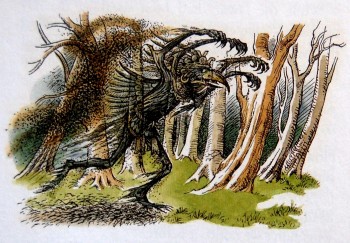 Now, this didn't sit well with some fundamentalist Christians because it sounded awfully close to a sort of universal Unitarianism (a point which Aslan himself rejects in his next sentence, when he says that it is not because he and Tash are the same but because they are opposites, so that nothing good can truly be done in Tash's name and nothing evil can truly be done in Aslan's name). Indeed, Aslan's dialogue here is a paraphrase of one of Jesus' sermons, when he said, "What you did to the least of these, you have done it unto me." In that sermon, Jesus is condemning the religious leaders who ignored the poor, the orphan, the widow, and those in prison while instead pandering to the wealthy and the well-regarded (ironically not unlike some politicians today who claim to represent the evangelical vote).
Today The Last Battle causes some controversy with non-Christians because they interpret Tash as an allegory of Allah (something Lewis did not intend, but it is true that his Calormenes definitely have an Arabic, middle-eastern flavor to their culture). If people take offense that Lewis appears to be saying that Aslan (an avatar of Jesus) is the one True God, well, yes, they are correct about that. Lewis was an orthodox Christian, and so he by definition considered his religion to be the truest religion.
But whether one is an adherent of any other religion or no religion, a profound and powerful point can still be taken from this scene. If we consider that good done in this world serves the force of Good and evil done in this world serves the force of Evil or Satan, that is really my whole thesis here.
This simple distinction could, indeed, clear up some of the recent controversy over how to refer to terrorists. The current U.S. president made a big point in his campaign about how his predecessor would not use the term "Islamic terrorists," preferring phrases like "radical extremists." President Obama had a cogent reason for that. He did not want to sully by association the majority of Muslims who are not terrorists; additionally, he did not wish to give credence to the terrorists by acknowledging them as Islamic. The rationale that brought him to this conclusion must've been similar to what I have laid out here. When a young man runs through a crowd in London knifing people and yelling, "Allahu akbar!" the words may mean "Allah is great!" but what he is really saying — contextualized with the action he is committing — is "Satan is great!" Again, whether one perpetrates an act like that in the name of Jesus, Mohammed, Buddha, or Dolly Madison, it is satanic. Forget the names: Any kind of hate crime is a satanic crime. Whether you are an Islamic extremist, a Christian extremist, a white supremacist — whatever label you commit violence against others under — we know whom you really serve.
And it rhymes with hatin'.