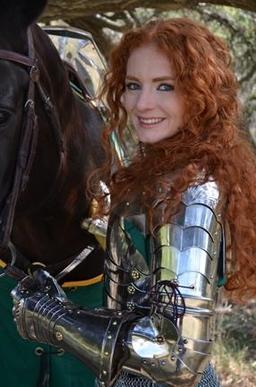 DEAR PRUDENTIA,

I would like to go on quests, but I'm told that's not lady-like. Still, there must be someone who can help me become a warrior, because I don't like dolls and I'm not a fan of the color pink. Can you help me become a hero?

Dress Hater
DEAR MS. HATER,
Now, I almost didn't answer your question because I felt it was rather abrupt. I mean, you don't like dolls? Perhaps you don't like your dolls. But dolls are like tiny babies, so I'm sure that, as a woman-in-training (the most important education ever!), you love them. And as for pink, it is the color of newborns and I know you must love those.
But, I can certainly understand the allure of adventure. I myself have enjoyed quite a few sinister walks in the nearby forests (only during daylight, of course, as is proper). Since you're obviously not up to speed on my posts and I've already chatted about ambition, I feel that I can perhaps redirect your naïve request toward more feasible career options for a young lady.
---