Masters of the Universe: Revelation Celebrates the Origins of He-Man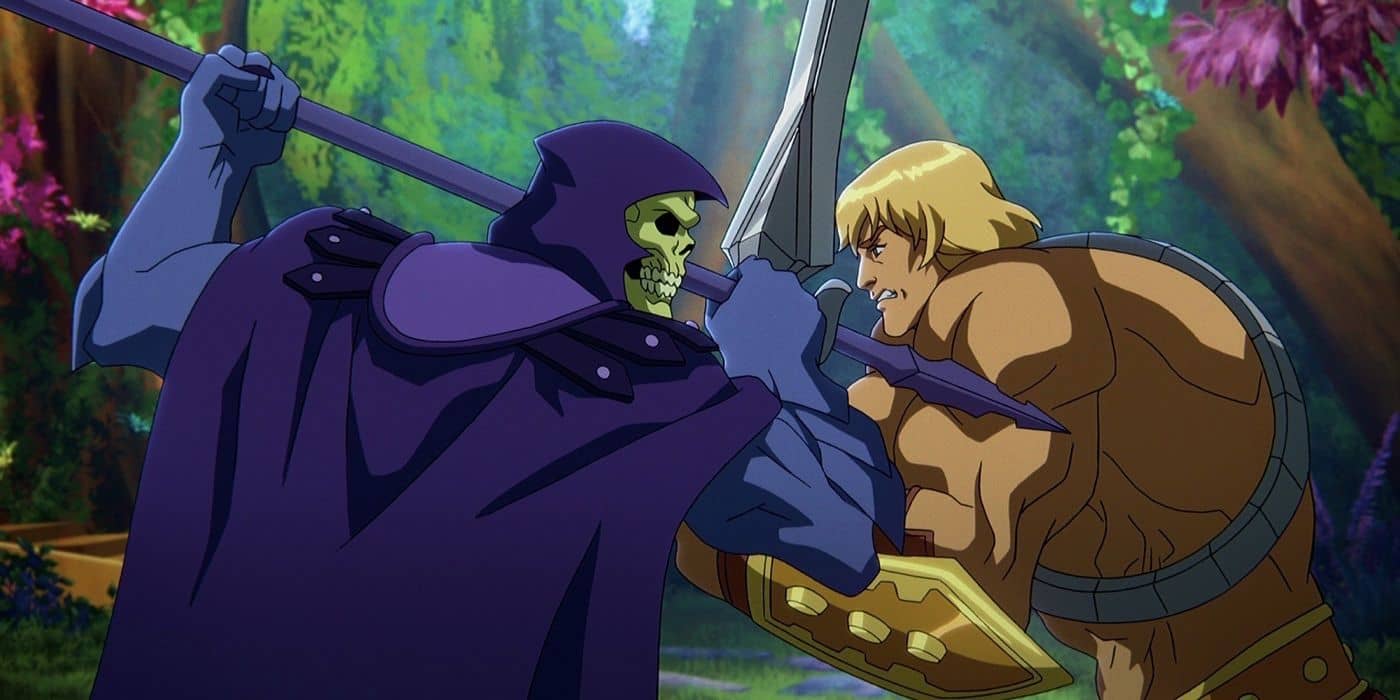 This article contains minor spoilers for Masters of the Universe: Revelation.
Our mighty Eternian hero and his celebrated motley crew of bouncing and shooting heroes did not originate as the beloved moral wielding Filmation show (aka marketing campaign) of the 80s. His origins are much more concrete than animation cells, mired in plastic and slime. Before he uttered the words "By the Power of Grayskull" on TV to throngs of enthused children, he first held up a plastic Power Sword in his molded toy hand.
Well, half a Power Sword.