The Ultimate Holiday Shopping Guide for the Conquerors in Your Life
The Ultimate Holiday Shopping Guide for the Conquerors in Your Life
Holiday shopping is always tricky, especially for those ambitious, high-reaching and quick-to-draw-their-sword-and-slay-you-with-their-displeasure conquering types. We all have one or two in our lives!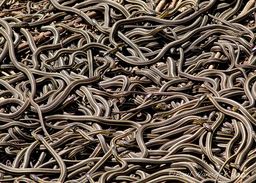 Take some stress out of the season's fun blood baths with our handy holiday gift guide!
For the New Conqueror
It's the holidays for everyone, and new conquerors needs to distress while growing their frightful reputations. Get them a small village of poorly armed insurgents to slay. The easy win will foster troop moral and people will fear their ire. A win-win for everyone involved! Remember: unnamed troops need some holiday cheer, too!
For the Conqueror That Has Everything
They already have a harem, a snake pit and a fire-breathing dragon. What to get them? A seasonal gift could take the simple form of fresh heads for their Field of Warning. Gathering fresh heads constantly can be quite demanding for troops, and they'll thank you for that brief, thoughtful respite during this holiday season. Sometimes, when shopping for someone who tirelessly slaughters so many, it's nice to give them a break in some nice pre-packaged, still fleshy heads. Don't forget about the environment – source local, homegrown heads to spare on shipping and preservation costs! Future generations will thank you.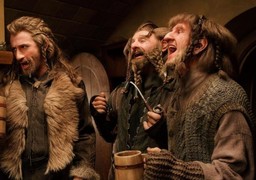 For the Established Conqueror
Conquerors with a good reputation of terror still have a lot to worry about, including insurrections and barbarian overthrows, so get them the gift that keeps on giving: A bard of high quality. This bard can no only soothe the conqueror's spirits in difficult times, they will also create songs of legend for when the conqueror is inevitably conquered and killed. Make it a sly, quick-footed bard so that they may escape with their own lives when that happens, for extra points.
For the Conqueror-to-Be
They have their tiny sharp swords, and they revel in conquering playground structures and sacrificing their playmates – obviously the wee one in your life will grow to be someone to fear (more). Encourage them by getting them a snake pit. Some people say snake pits are old-fashioned, but you just can't beat the screams of slow, merciless death emanating from them. Plus, by getting a snake pit early on, those snakes will reproduce and, by the time the wee one grows up and has more use for it, it'll be much bigger and deadlier. Good reputation builder, too.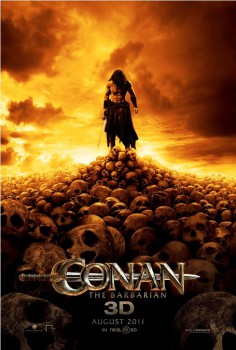 For the Conquering Wizard
Magical items are usually the rage, but I'd like to suggest that you get them some Epsom salts.
After a long day of casting spells and getting shot at, there's nothing that wizards like more than soaking in a warm, salty bath. Add some bubbles for extra fun, and the scent of blood for extra conquering-ness.
There are so many great options out there that go beyond your usual (and overdone!) magical armor, legendary weapon and mythical beast. Think outside the bloody box to get something truly unique for the conqueror in your life!
Please share your ideas, too. Let's treat the conquerors in our lives right, and avoid joining the slaughter for one more year/month/day.
---
Marie Bilodeau is a quick-footed bard who can sing of conquering heroics(ish). Will work for money, food, and/or survival. Hire her at www.mariebilodeau.com.