Dear Prudentia: How Do I Find Motivation as a Female?
Dear Prudentia: How Do I Find Motivation as a Female?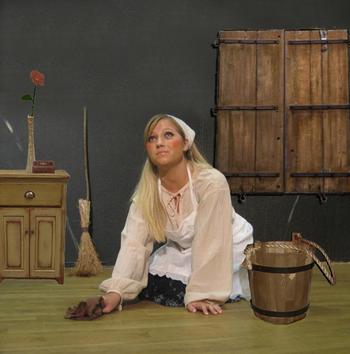 DEAR PRUDENTIA,

I find I'm really unmotivated. Like, I want to pick up a sword and maybe learn to fight like my brothers did, but I don't really have the motivation to do anything except look pretty and wash dishes. But I'm single, and I hear quests can be a great way to meet men. So, can you help me find a reason to be as badass as my male relatives? Everyone knows that self-motivation and ambition in a woman is both tiring and unattractive, two things that can make it harder to secure a man. I'm hoping you know ways around that.

Sincerely,

Wanna GripASword
DEAR WANNA:
I completely understand you. And yes, questing is a great way to meet men, but you must first find the right motivation. I'm here to offer you great motivation that relies on no personal strength or ambition, to spare you looking indeed tired and unattractive. BUT, I do so only with the promise that, when you find your eventual mate, you'll settle down and raise multiple children while waiting for your man to return home from his long quest abroad so that you may wash his feet and tend to his needs, as a proper woman should. Now, onward to motivation!
1 – Get Your Family Slaughtered
I know. This sounds pretty horrible, but hear me out. As a woman is first and foremost family oriented (hormones and all), it only makes sense that you could only slaughter enemies after witnessing the slaughter of your loved ones. These ideas don't just simply pop into the fairer sex's mind, after all. So, go on. Don't be shy. It's easier to get your family in the path of a warring barbarian tribe than you might think.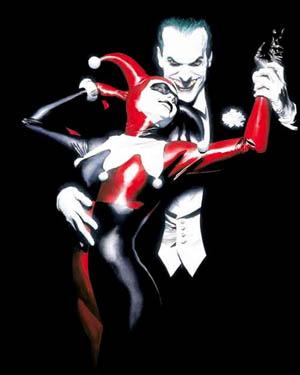 2 – Have Daddy Issues
Fathers are complicated figures for a young woman and, more importantly, they're male. Was he not attentive enough? Too attentive? Absent? Present? It doesn't matter. Daddy issues are universally recognized as a good reason to become a female warrior.
3 – Be Apprenticed to a Badass
This could be your father, too, but it could be an uncle, cousin, grandfather, king, lord, sheep herder, distant acquaintance… it really doesn't matter as long as they're male. Think about it. Why are so many books are called "The <male figure>'s daughter" or "wife?" Because the daughters or wives are the least interesting part of that story, of course! It's easier to be understood based on your male affiliation, and apprenticing to someone who's a badass explains why such feminine grace and beauty would pick up the sword.
4 – Get Taken Against Your Will
As you are a withering flower, I don't want to use strong language, but you understand my meaning. Countless women have found their fighting spirit through being used by conquering invaders and tossed aside. Take heart, dear child. The song of your blade slicing your enemy's heads off will make you feel better.
5 – Get Humiliated
No need to go as far as the last one. Really, just any old humiliation will do. Are you the daughter of a rich lord who's just been invaded, and now you're made to serve the enemy lords and dance to their poorly tuned bard's mandolin for their viewng pleasure? Humiliation by men is also a good reason to seek revenge.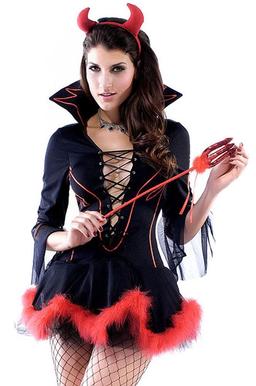 6 – Be Crazy
I hesitated putting this one in, since it doesn't directly involve a male, which would make the situation preferable, but in the interest of keeping your options open, you could also just be insane. A devil of some sort. A crazy one not seeking the comforts of home and hearth, as all sane and well-adjusted women would. But, of course, you'll change your ways for the right man.
7 – Go for the Bad Boys
Spare yourself acting crazy by simply falling for the bad boy. Lend your sword to his campaign, and show him that, although not his equal, you are definitely interesting and pretty in armor (chain mail bikini is recommended). He'll fall for your modest spirits of murder. Note that you probably won't live long if you take up this particular path, but it'll be worth the blood soaked ride!
8 – Be a Sister
And you are a sister, Wanna! This is so simple that I kept it for last, to ensure you'd keep reading. You mention that your brothers are sword-bearing killing machines. Just associate yourself with them by being their ally and protecting them. You'll be renowned as honourable and loyal. And you'll attract the eye of one of their allies, and then your brothers can marry you off and seal alliances. You get the best of everything this way.
Now go forth, kill and then don't forget to procreate! Your arms won't always be good for swinging a sword, after all. So find yourself a man and then use those arms to hold up your babies!
Cheering you on,
Prudentia
Need more advice? See all of Prudentia's recent columns:
Why Should I Include a She-Babe?
How Do I Find Motivation as a Female?
How Do I Learn to Quest?
Please Help Me with Questing Etiquette
Red Sonja is Cooler Than You
---
Marie Bilodeau is an award-winning science-fiction and fantasy author, as well as a professional performing storyteller. She enjoys making fun of tropes. She may also be suffering from split-personality. Check out her writings and find out what the heck a storyteller is at www.mariebilodeau.com.