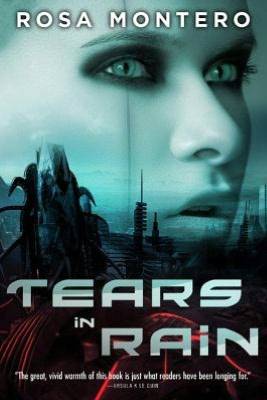 It's been nearly a year since we told you Ridley Scott had leapt from his lounge chair to dive head-first into a fit of creativity; at the end of which we'd be gifted with extensions of two of his most lucrative and beloved films.
Prometheus, a pseudo-prequel to the Alien franchise hit theaters on June 8th and just became available on DVD, Blu-ray, and Blu-ray 3D. Among the many special extras included is Scott's own feature-length audio commentary, wherein he provides a brief update about the status of his upcoming Blade Runner sequel.
"I'm going through Blade Runner now," Scott says, likening the process to his work on Prometheus. "You start off with a blank sheet and you start to evolve. Sometimes you walk into this wilderness of mirrors that don't make any sense at all. Then, suddenly, two and two do make four and you think, 'Oh, that's good,' and you put that up there. It's a series of paving stones."
What that "wilderness of mirrors" says to us is that as of October, Scott was still working on what is likely the early stages of a script. And though we can confirm a Blade Runner sequel has been green-lighted, it appears very unlikely that we'll be sitting down with popcorn to find out if Harrison Ford makes an appearance or not any sooner than early 2014.
That's quite all right Mr. Scott. Take your time. You are fiddling with a cinematic icon there.
But, my replicant covetors, fear not – we have a little something to hold you over…
From Madrid, Spain, award-winning author Rosa Montero spins a futuristic tale also set in Rick Deckard's replicant-populated world, but told from the replicant's point of view.
---