New Treasures: Harbor by John Ajvide Lindqvist
New Treasures: Harbor by John Ajvide Lindqvist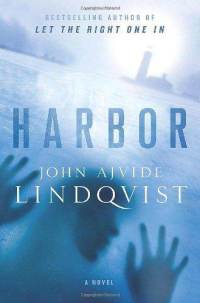 I'm a big fan of Let the Right One In, the Swedish vampire film based on the John Ajvide Lindqvist novel. Creepy, creepy stuff, and any film that can have you cheering for the vampire while simultaneously being 100% faithful to traditional vampire lore gets my vote.
Let the Right One In was re-made for English audiences as Let Me In in 2010, staring Chloe Moretz (Kick-Ass). Lindqvist's original novel was given the same title for its English trade paperback release the same year. His latest is Harbor, and it sounds very intriguing indeed.
With Harbor, a stunning and chilling masterpiece, Lindqvist firmly cements his place as the heir apparent to Stephen King.

One ordinary winter afternoon on a snowy island, Anders and Cecilia take their six-year-old daughter Maja across the ice to visit the lighthouse in the middle of the frozen channel. While they are exploring the lighthouse, Maja disappears – either into thin air or under thin ice — leaving not even a footprint in the snow.

Two years later, Anders, a broken man, moves back to his family's abandoned home on the island. He soon realizes that Maja's disappearance is only one of many strange occurrences, and that his fellow islanders, including his own grandmother, know a lot more than they're telling. As he digs deeper, Anders begins to unearth a dark and deadly secret at the heart of this small, seemingly placid town.

As he did with Let the Right One In and Handling the Undead, John Ajvide Lindqvist serves up a blockbuster cocktail of high-tension suspense in a narrative that barely pauses for breath.
I don't cover a lot of horror with my New Treasures column, mostly because I don't get the chance to read as much as I used to. But I plan to make an exception for this one.
Harbor was released by St. Martin's Griffin in September; it is 528 pages. It is $15.99 in trade paperback, and $9.99 for the digital edition.
You can see all of our recent New Treasures articles here.