Goth Chick News: While You're Waiting for Ridley Scott…
Goth Chick News: While You're Waiting for Ridley Scott…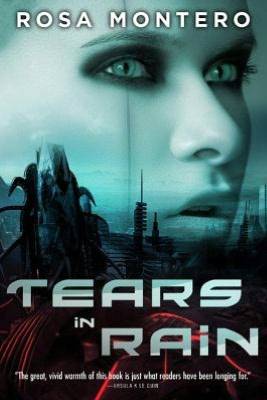 It's been nearly a year since we told you Ridley Scott had leapt from his lounge chair to dive head-first into a fit of creativity; at the end of which we'd be gifted with extensions of two of his most lucrative and beloved films.
Prometheus, a pseudo-prequel to the Alien franchise hit theaters on June 8th and just became available on DVD, Blu-ray, and Blu-ray 3D. Among the many special extras included is Scott's own feature-length audio commentary, wherein he provides a brief update about the status of his upcoming Blade Runner sequel.
"I'm going through Blade Runner now," Scott says, likening the process to his work on Prometheus. "You start off with a blank sheet and you start to evolve. Sometimes you walk into this wilderness of mirrors that don't make any sense at all. Then, suddenly, two and two do make four and you think, 'Oh, that's good,' and you put that up there. It's a series of paving stones."
What that "wilderness of mirrors" says to us is that as of October, Scott was still working on what is likely the early stages of a script. And though we can confirm a Blade Runner sequel has been green-lighted, it appears very unlikely that we'll be sitting down with popcorn to find out if Harrison Ford makes an appearance or not any sooner than early 2014.
That's quite all right Mr. Scott. Take your time. You are fiddling with a cinematic icon there.
But, my replicant covetors, fear not – we have a little something to hold you over…
From Madrid, Spain, award-winning author Rosa Montero spins a futuristic tale also set in Rick Deckard's replicant-populated world, but told from the replicant's point of view.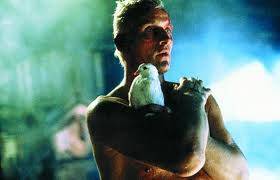 Here's what the press release says about Tears in Rain…
It is 2109 and Bruna Husky wakes up every morning by counting down the days that she has left to live. Four years, three months, and twenty-nine days. Short as her remaining time is, new and terrifying events that have been occurring on the United States of Earth threaten to take her life even sooner. One night an otherwise quiet and peaceful neighbor, a fellow replicant, shows up at Bruna's door and viciously attacks her. It isn't until other replicants start inexplicably committing acts of extreme violence that Bruna realizes this might be far worse than she thought.

Bruna is a replicant created for military combat and the only features that distinguish her from fellow human warriors are her feline eyes. Replicants begin their lives in their 20s and live no longer than 10 years because of a disease that strikes them all mercilessly, without fail. But their supposedly well-intentioned human designers mean for them to bask in one mercy: good memories. Albeit fake ones.

It is an entire new market for writers of the future: creating memories for replicants that consist of thousands of scenes. When autopsies are performed on the violent replicants, it is revealed that their minds have been implanted with adulterated memories that compel them with a sense of dire urgency to commit these attacks.

Now, as already latent tensions between humans and replicants explode into a frenzy of hatred and mistrust, Bruna is recruited as part of a team to discover who is behind these adulterated memories before it is too late.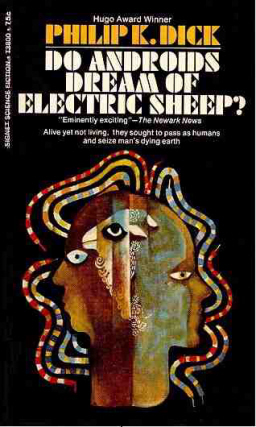 I'm more than a little intrigued. First off, Blade Runner is based on a book entitled Do Androids Dream of Electric Sheep by Phillip K. Dick (1968), but "tears in rain" is a quote from the movie adaptation, as is the re-use of the term "replicant" (they were referred to as "androids" in the book).
Though I've looked far and wide, it appears no one has any problems with Ms. Montero being inspired by other material to the point of quoting it.
Bruna Husky herself gives a shout out to the original:
It was called Blade Runner. It was a strange, well-meaning film as far as the reps were concerned, although Bruna found it somewhat irritating. The androids bore little resemblance to real ones… Even, so, there was something profoundly moving about the film.
So that being said, Tears in Rain looks to be an interesting read. The original Spanish edition has been very well received, but it won't be perused by the hard-boiled American audiences until its release here on November 27th.
I'm about to dive into the pre-publication copy myself, so I'll let you know if it's worthy of filling the gap in our collective consciousness until Mr. Scott escapes his wilderness.
How do you feel about a sequel to Blade Runner? What about fiction that draws inspiration from an existing work? Post a comment or drop a line to sue@blackgate.com.