What Has Orbit's Expansion Wrought?
What Has Orbit's Expansion Wrought?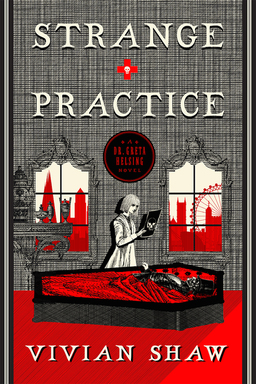 I know most readers don't pay attention to publishers. But I do. And I've been watching the astounding success of Orbit, the SF and Fantasy imprint of Hachette Book Group, for the past few years. Their breakout books include Andrzej Sapkowski's New York Times bestselling Witcher series, James S. A. Corey's The Expanse, Ann Leckie's Ancillary Justice, M.R. Carey's The Girl With All the Gifts, and even Black Gate author John R. Fultz's Books of the Shaper trilogy.
When Orbit US announced a major expansion two years ago, I was curious what it would bring. Turns out quite a bit… here's just a sampling of some of their releases over the past 24 months.
Mur Lafferty's Six Wakes
Greg Bear's War Dogs trilogy
Ian Tregillis's Alchemy Wars trilogy
Kim Stanley Robinson's New York 2140
Alastair Reynolds's Locus Award-winning Revenger
N.K. Jemisin's Nebula nominee The Obelisk Gate
Brian McClellan's new Gods of Blood and Powder series
That's a darned impressive list. Of course, many of those authors probably would have been published even without the expansion… but you can't say the same for their newer writers.
Not every publisher that hits it big plows some of their revenue back into developing new writers — Bantam Spectra, for example, once one of the most experimental and risk-friendly imprints, has shrunk their line to essentially a single author: George R.R. Martin. Martin is by far the top-selling fantasy writer in the field, but Bantam isn't using that huge success to fund the search for their next new author. At least not as far as I can see.
So I"m pleased and excited to see that Orbit's success has allowed them to take chances on a host of debut authors, including:
K.S. Merbeth's Bite
Nicholas Eames's Kings of the Wyld
Jordanna Max Brodsky's Olympus Bound series
James Islington's The Shadow of What Was Lost
And many others. I'll be paying close attention to the new authors they develop and promote over the next few years.
Their latest acquisition is a great example. It's a brand new series from debut author Vivian Shaw, featuring a heroine who treats rather than fights the supernatural. The opening novel, Strange Practice, arrives in trade paperback later this month with a cover by the great Will Staehle, the artist behind the Warren the 13th novels.
Here's the description.
Meet Greta Helsing, fast-talking doctor to the undead. Keeping the supernatural community not-alive and well in London has been her family's specialty for generations.

After inheriting a highly specialized – and highly peculiar – medical practice, Dr. Helsing spends her days treating the undead for a host of ills: vocal strain in banshees, arthritis in barrow-wights and entropy in mummies. Although barely making ends meet, this is just the quiet, supernatural-adjacent life Greta's been preparing for since childhood.

But when a sect of murderous monks starts attacking Londoners, undead and human alike, and terror takes hold of the city, Greta must use all her unusual skills to keep her supernatural clients – and the rest of London – safe.
Orbit has also acquired the next two novels in the series. You can read the first four chapters of Strange Practice at the Orbit website, and get more details on the series here.
Strange Practice will be published by Orbit on July 25, 2017. It is 400 pages, priced at $14.99 in trade paperback and $9.99 for the digital editions. The cover is by Will Staehle.
See all our recent coverage of the best upcoming fantasy here.