Andrew Liptak on 23 Science Fiction and Fantasy Novels to Read this March
Andrew Liptak on 23 Science Fiction and Fantasy Novels to Read this March
Over at The Verge, our man Andrew Liptak faithfully executes his duty to highlight the most intriguing books of the month. And what a fine selection he's lined up for March! He starts with Lotus Blue by Cat Spars, published in paperback by Talos on March 7.
Star and Nene are orphans who are part of a caravan of traders in a post-apocalyptic world inhabited by rogue semi-sentient machinery and other monsters. When their caravan sees a satellite crash to Earth, Star ends up on a journey that takes her far from home. Aided by Quarrel, an ancient super-soldier, she has to learn to trust her unlikely allies as a long-sleeping war machine awakens in the desert, and threatens all of humanity.
Also in the spotlight is the latest from Brian McClellan (the Powder Mage series). Sins of Empire, the opening volume in a new series, was published in hardcover by Orbit March 7, 2017.
Fantasy author Brian McClellan kicks off a new series, Gods of Blood and Powder, set in the same world as his Powder Mage trilogy. The new frontier nation of Fatrasta is facing new problems from within. Insurrection in the capital city of Landfall is in its infancy, and spy Michael Bravis, veteran Mad Ben Styke, and mercenary general Lady Vlora Flint must protect the city as even greater challenges arise.
Finally we have a fascinating anthology with a stellar line up on contributors: The Djinn Falls in Love and Other Stories, edited by Mahvesh Murad and Jared Shurin. It was published in paperback by Solaris on March 14.
This anthology has stories all about Djinn (also sometimes called genies). They're fearsome or friendly, victims and monsters, and this book imagines them all over the world. The author lineup is incredible: Neil Gaiman, Amal El-Mohtar, Maria Dahvana Headley, Usman Malik, Nnedi Okorafor, and many others.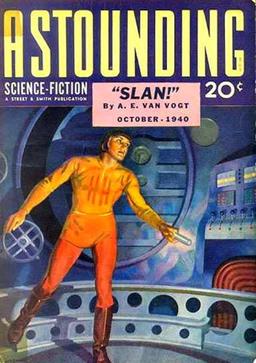 Read Andrew's complete list of 23 Science Fiction and Fantasy Novels to Read this March here.
Some of Andrew's more interesting recent articles include:
Kirkus Looks at Astounding Science Fiction
Kirkus Looks at Galaxy Science Fiction
Kirkus Looks at Donald A. Wollheim and the Ace Double
Kirkus Looks at The Meteoric Rise and Fall of Gnome Press
Kirkus Looks at Andre Norton's Young Adult Novels
Kirkus Looks at The Science Fiction Hall of Fame, Volumes I – IV
Andrew Liptak on All the Best SF and Fantasy You Missed in August
Andrew Liptak Selects the Best Science Fiction and Fantasy Novels of 2016
Andrew Liptak on 16 SF and Fantasy Novels You Don't Want to Miss in January
Andrew Liptak on 33 SF and Fantasy Books Everyone Will Be Talking About in 2017
See all our coverage of the best upcoming books here.