Build Your Very Own Fantasy Empire With Asmodee's Hyperborea
Build Your Very Own Fantasy Empire With Asmodee's Hyperborea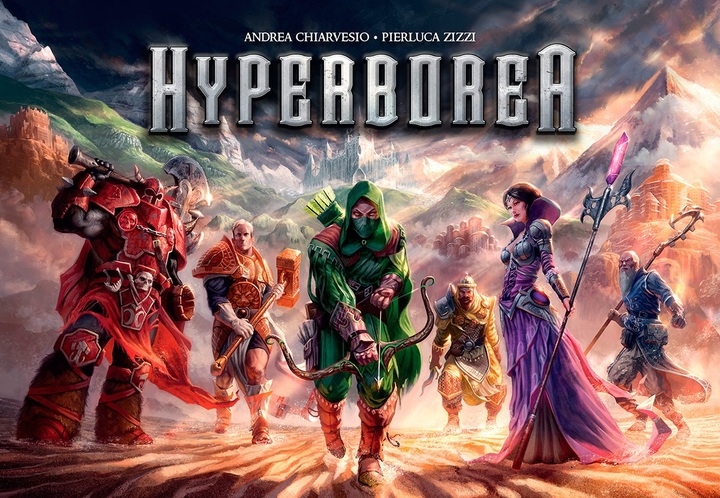 I have a certain fondness for epic fantasy games. You know the ones I'm talking about. The kind where you build vast armies, dress them up in matching clothes, and scooch them around, crushing civilizations.
I also have a fondness for saving money. And where these two interests intersect, I find a lot of personal joy. So recently I've been hunting up game bargains online, especially on Amazon, which has deep discounts on a number of fantasy boardgames. Why they do, I dunno. I don't question it. I just give them my money, and get fabulous shinkwrapped treasures in return.
My most recent acquisition is Asmodee's game of epic fantasy conquest, Hyperborea, which multiple online sellers are offering for about 60% off. It's a 2–6 player board game that challenges players to build their mythical nation into the greatest empire in history. You do that by capturing land, defeating imposing monsters, exploiting strange technologies and magics, and building mighty armies. That you scooch around the map, crushing civilizations.
Here's the back cover.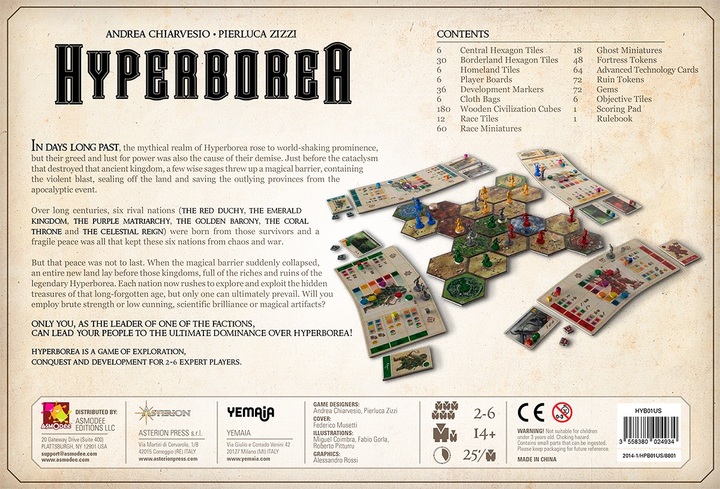 [Click the images for bigger versions.]
If you're familiar with epic-scale fantasy games, you know they take a lot of time to set up and play. Hyperborea skirts much of that with an intriguing "bag-building" mechanic, which simulates some of the depth of typical civilization games, but yields a shorter play time. Every player draws from a bag containing the cubes you need to develop your nation from a fledgling upstart to a mighty civilization.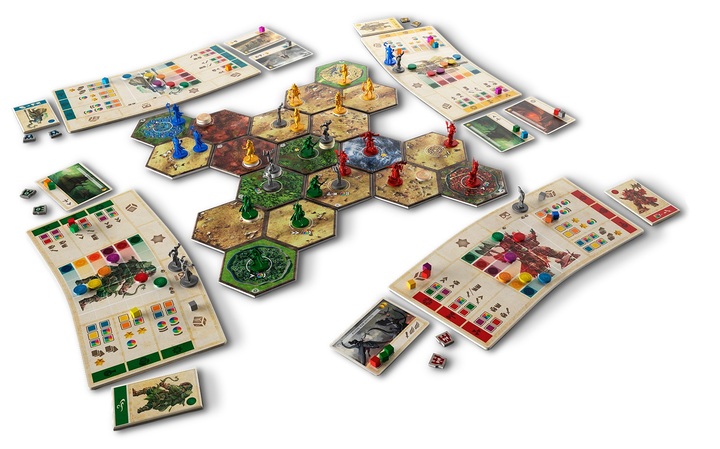 In his online review for Drive Thru Review, Joel Eddy says:
This is staying in the collection, It's awesome, it's fun… it's one of my favorite games of the year, honestly… I love Clash of Cultures, I love Eclipse [and] Twilight Imperium… this hits in that same vein.
Check out his complete review here:
I could itemize all the contents for you, but it's way less work to just link to MTGirl's YouTube unpacking. Here it is.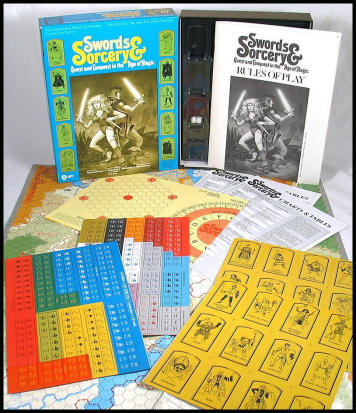 Our most recent article on bargain hunting for board games was:
If epic-scale fantasy games of grand conquest are your thing, you're in luck — we've covered several in the past few years. They include:
Conquer a Dark and Dangerous Galaxy in Forbidden Stars
Vampiric Legions Versus Noble Knights: Avalon Hill's Dark Emperor
Monolith's Conan Board Game Raises Over $2 Million on Kickstarter
Loot The Tomb of Horrors in Style in Conquest of Nerath
Take to the Skies in Iron Battleships in Catalyst Game Labs' Leviathans
BattleLore: You Got Your Goblins in My Hundred Years War!
Reenact Clash of the Titans on Your Kitchen Table With Mythic Battles
The Lords of Underearth
Avalon Hill's Elric Young Kingdoms Adventure Game
Titan
Federation Commander: Klingon Border
Sword of Aragon
Lords of Waterdeep
Eclipse
Swordquest, by Task Force Games
SPI's Swords and Sorcery
Ikusa
Hyperborea was designed by Andrea Chiarvesio and Pierluca Zizzi, and released in 2014 by Asmodee. It is priced at $99.99; new copies are available through Amazon.com starting at around $40. I don't know how long that pricing will be available, so if you're interested, you may want to act quickly.
See all of our recent Games coverage here.